Every year we analyze all of the tweets from the APA Conference and tell you about the trends in planning. With more than 1,000 people tweeting from the APA Conference, there is a lot of great ideas, links, and blogs that we can all learn from.
---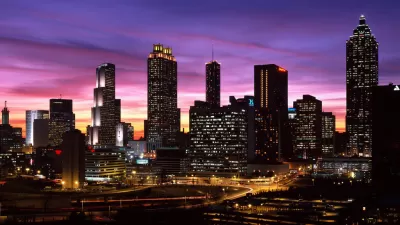 The APA Conference in Atlanta had a lot to offer! This is the fourth year that I, @evanscowley, have analyzed the tweets from the APA National Conference (see the analysis of the 2013 conference and 2012 conference  with  @b_kubinski, and 2011 conference with @cubitplanning). I looked at what topics have continued to trend and new emerging topics. Using the official hashtag #APA14, I collected and analyzed what planners talked about at the conference, excluding event announcements. The attendees at APA were active tweeting throughout the conference generating 9,389 tweets from more than 1,000 people (more than 20% of those attending the conference).  The number of tweets almost doubled from the 5,083 in 2013. Most were attending the conference, but several were following along from a distance. Of the more than 5,000 people attending 25 percent were tweeting, up from the 21 percent tweeting last year.
There were lots of fun pictures shared at the conference. The most frequently shared image was an infographic of savings to the economy by reducing car ownership,  posted by @urbandata. Another popular image shared is of the mismatch between the expenditures on healthy behavior and the determinanets of health, from the New England Healthcare Institute and shared by @ctdata. We also shared videos, such as Google Self-Driving Car driving on city streets.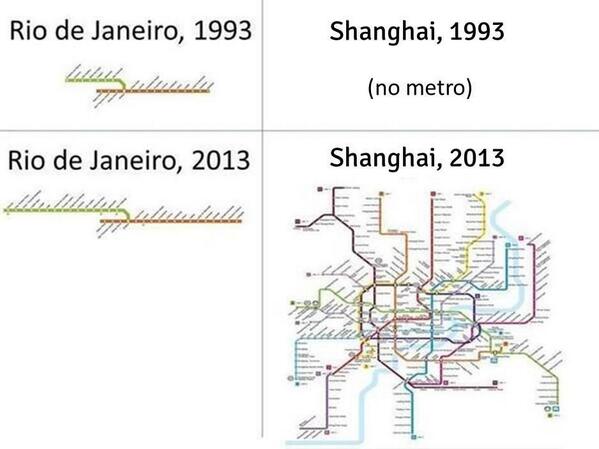 I found particularly fascinating the change in Shanghai's metro system between 1993 and 2013.
Topics of Conversation
There were several topics that were greatly discussed. Below are the 25 most retweeted tweets of the conference (excluding retweets about announcing an event or session). For Twitter newbies, retweeting is like forwarding an email to people you know. RT @evanscowley means that you are forwarding a Tweet from a user, in this example me. Forty percent of the total #APA14 tweets were retweets (so interesting that someone decided to forward it on).This year was all about healthy communities, demographic change from millenials to boomers, and active transportation.
| | |
| --- | --- |
| Tweet | # of RTs |
| RT @urbandata: If you reduce car ownership by 15,000 cars, +$127 million/yr will stay in your local economy. DC did it https://pbs.twimg.com/media/BhvqN9ZIIAAqpab.jpg | 273 |
| RT @urbandata: Poor planning, not Facebook, makes US lonely. When seniors stop driving, visits to friends fall by 65% http://m.theatlanticcities.com/commute/2012/04/traffic-making-us-lonely… | 130 |
| RT @ctdata: Environments matter. Determinants of Health=20% genetic, 10% health care, 70% social & physical factors http://t.co/Q3RVqifMBk … | 91 |
| RT @transportdata: Rio vs Shanghai subway systems, 1993-2013: @UrbDemographics http://t.co/XyvLYwCJcY #cplan #apa14 v @hagenpr | 86 |
| RT @urbandata: The New American Dream Is Living in a City, Not Owning a House in the Suburbs: @TIME | 79 |
| RT @urbandata: New study @APA_Planning finds 40% live in totally car-dependent #suburbs, but only 7% want to be there http://www.planning.org/policy/polls/ | 51 |
| RT @urbandata: A few miles can mean a 25-year difference in life expectancy: Maps http://t.co/QbudN6MjNt #apa14 #phealth @policylink https://pbs.twimg.com/media/BmPRZbNIMAA6afb.jpg | 50 |
| RT @mitchell_silver: The media loves to talk about millennials & cities. Here's what they're getting wrong http://t.co/bzEyT6xoi5 #APA14 | 29 |
| RT @APA_Planning: Lots of @WalkYourCity signs here in Atlanta during #APA14 http://t.co/TakKqGlg3G | 23 |
| RT @urbandata: What if we mapped #cities by how hard it is to get to work? @Wonkblog http://www.washingtonpost.com/blogs/wonkblog/wp/2014/04/29/cutting-edge… | 22 |
| RT @UrbanCincy: According to Pew Institute & ULI research, 88% millenials prefer urban settings, 55% want to live near mass transit. #apa14 | 21 |
| RT @mitchell_silver: Hey planners, America wants you to help keep them safe. Poll: 75% of Millennials/boomers want a plan for hazards & extreme weather. #APA14. | 19 |
| RT @CCTgirl: 59% of Millenials and 58% of Boomers feel that there are not enough transportation options available where they live #apa14 | 19 |
| RT @DrUrbanPolicy: AICP code: "We shall seek social justice by working to expand choice and opportunity for all persons." This should guide… | 18 |
| RT @urbandata: You can now time travel in Google Maps. Traffic-calmed #NHV street, 2008 versus 2011: c @doughausladen #cplan #apa14 https://pbs.twimg.com/media/BmVGqT-CcAEFy97.jpg | 18 |
| RT @APA_Planning: Carol Rhea, FAICP, is the new President-Elect of the American Planning Association http://t.co/8RlA9INE5K #APA14 | 17 |
| RT @APA_Planning: Nearly 3/4 of Millennials surveyed said the "sharing" economy was important to them. http://t.co/KYeljUR7O7 #investinginplace #APA14 | 16 |
| RT @APA_Planning: Welcome to Atlanta! Let's do this! #APA14 http://t.co/jAAPCqntt9 | 15 |
| RT @APA_Planning: "1/3 of shopping malls in US are dead or dying". - @DunhamJones #APA14 #investinginplace | 14 |
| RT @landpolicy Fitness has become too intimidating; walking in well-designed places does the trick: Boris Lushniak @Surgeon_General #APA14 | 13 |
| RT @Healthy_Planner: Old, small bldgs best medicine for livable cities? Yes says #janejacobs & @PresGreenLab #APA14 https://pbs.twimg.com/media/BmamoCnIYAAxfXc.jpg | 13 |
| RT @lentztweet: 65% in poll believe investing in schools, transportation choices & walkable areas is better way to grow the economy #APA14 | 12 |
| RT   @Mitchell_Silver: Why do we need to design healthier communities? Only 48% of U.S. adults meet the 2008 daily activity guidelines. #APA14 | 12 |
| RT @APA_Planning: "Planners Have a Role in Public Health Mission" #APA14 http://t.co/nsOdGBdvQW | 11 |
The Meaning of Our Tweets
Sentiment analysis helps us to understand the meaning conveyed in a large group of tweets. To learn more about sentiment analysis I have a publicly available article on the topic. What are the sentiments that planners are expressing when tweeting about the conference? Are we angry, happy, or something totally different? We found that we are a positive bunch, with a sentiment score of 77 expressing positive sentiment.
Conference Influencers
There were clearly key influencers at the conference whose tweets were frequently retweeted. The top eight influencers at the conference are also influencers all year round with more than 1,000 followers on Twitter: @urbandata (tweeting on urban data), @ctdata (tweeting on public data), @transportdata (tweeting on transportation), @mitchell_silver (tweeting on planning), @urbancincy (tweeting about Cincinnati), @CCTgirl (tweeting about transportation policy), @DrUrbanPolicy (tweeting about urban policy), and @APA_Planning (tweeting on behalf of the APA). The five most frequently mentioned Twitter users were: @dizzyluv25, @apa_planning, @counti8, @apa_virginia and @jzimbabwe.
Resources from the Conference
Conference attendees did a great job sharing links to all kinds of content. The volume of links was overwhelming, so below are the 25 most retweeted links.
So are there any urban planning trends that surprised–either by being here or by not being here? What were the trends at the APA 2014 conference not captured by Twitter? Let me know in the comments.
My takeaway from the use of Twitter at the conference is that a significant number of people were able to use this medium to share and engage in conversations around planning topics that resonate with them. It provided a platform to engage in social conversations that helped people meet each other both on and off line. What more could we ask for from social media in a conference? I look forward to even more participation at the 2015 conference in Seattle.
---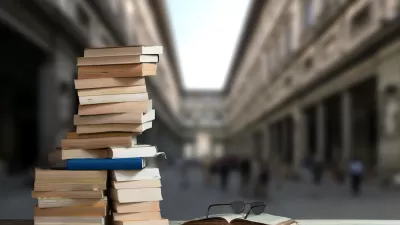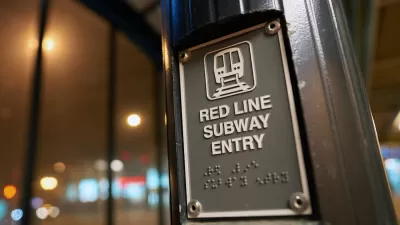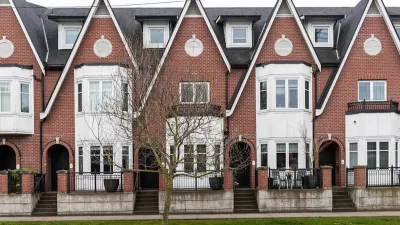 More Affordable Housing for People, Less for Cars
Most jurisdictions have off-street parking requirements that increase motorists' convenience but reduce housing affordability. It's time to reform these policies for the sake of efficiency and fairness.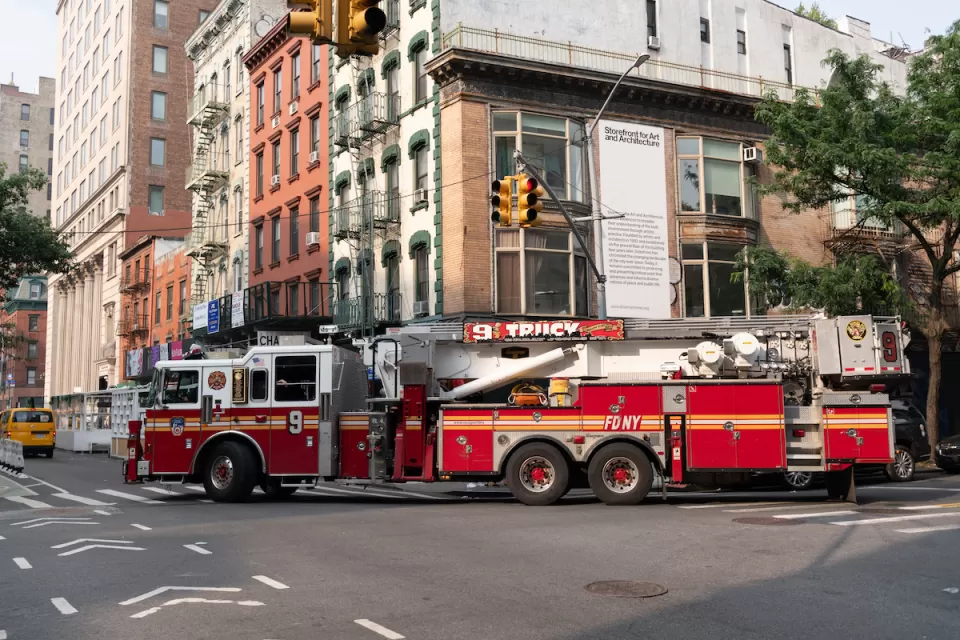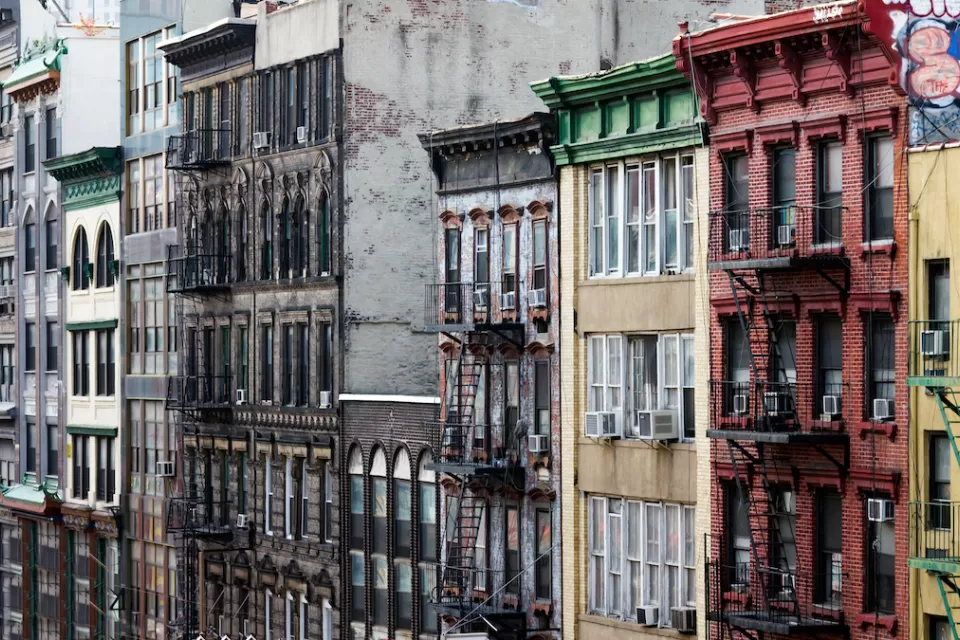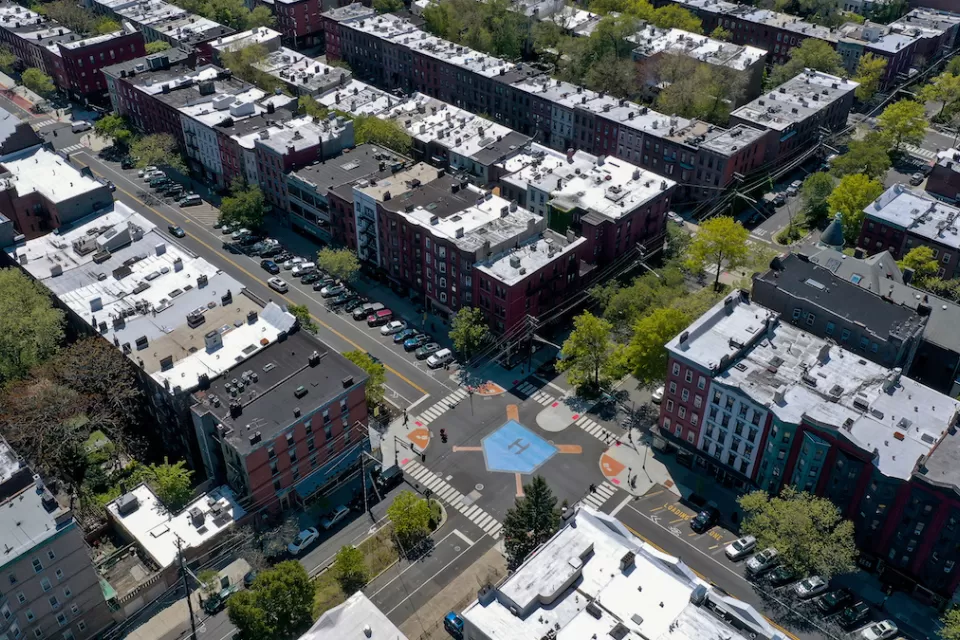 This six-course series explores essential urban design concepts using open source software and equips planners with the tools they need to participate fully in the urban design process.
Learn the tools for implementing Universal Design in planning regulations.
View More