Justin Hollander, PhD, AICP, looks closely at Detroit's new Strategic Framework Plan and finds a compelling plan to manage depopulation. The plan takes a realistic view of what it would take to make Detroit a great city without growing.
---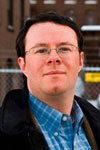 Last month, Detroit's leaders unveiled their Strategic Framework Plan, affectionately referred to as "Detroit Future City". Two years in the making, this plan is nothing less than a watershed moment in the history of cities. The plan's right-sizing approach is a bold and powerful way for this city of 714,000 people to address its future, untethered by decades of growth-based policy commitments. While not without its flaws, the plan explodes with a new kind of urban optimism, a Detroit Future City that does not depend on economic growth but instead centers on creating high-quality places for people and nature.
The plan does three important things in acknowledging and responding to massive population decline (a 60% drop since 1950) and over 100,000 vacant lots. First, through an impressive public outreach process, city officials and their counterparts at the Detroit Works Long Term Planning office reached thousands of residents to ascertain what they want for the future of their city. This outreach employed novel strategies, both hi-tech and low-tech (some of which I helped to study as a contract researcher) using an online game, an oral history film project, and a "roaming table" that has appeared all over the city and generated more than 5,000 encounters. The citizen engagement helped planners arrive at the goal "to move toward a more efficient and sustainable city and improve the quality of life and business in Detroit" (p. 6). 
Second, by sifting through 70,000 comments generated by these outreach strategies, planners operationalized these vague concepts of "efficient", "sustainable" and "quality of life" to focus on enhancing "access to jobs, safety, education, human health, and neighborhood appearance" (p. 9). 
Lastly, they decided what it would take to accomplish those goals; and this is where the brilliance of the plan lies.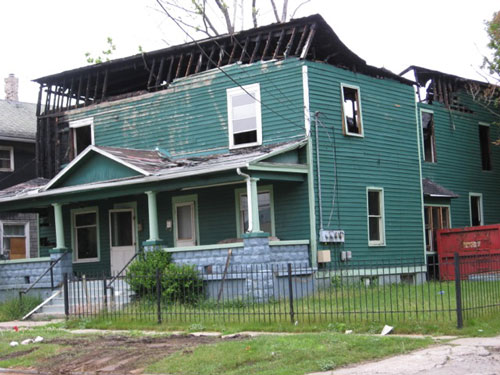 For much of the Western world, the ways that cities typically achieve the kinds of goals identified by the plan has been through growth. Some call it development or progress, but urban theorists have been relatively consistent around this point; if an area can expand employment and grow, that will mean greater incomes, improved safety, more resources for education, enhanced health care, and a general tidying of neighborhood appearances. 
There have always been the naysayers. Thomas J. Sugrue's seminal study of post-war Detroit, The Origins of the Urban Crisis, demonstrates the folly of that notion in Detroit itself, but others have challenged this strategy in cities across the globe. John Logan and Harvey Molotch's work on the growth-machine paints a dark picture of how the real estate industry (the growth lobby) commandeers local decision-making around an agenda of new jobs and population growth (see Urban Fortunes: The Political Economy of Place).  
Critics of the status quo call for a type of city planning that is less driven by the wasteful economic development policies of the last several decades, where firms were recruited with tax abatements and grants only to close their doors, deep in debt. They demand that change is less driven by the traditionally dominant "growth" industry of real estate developers, bankers, and large property owners who line their own pockets at the expense of neighborhood quality.
But the best alternative frameworks these critics and others have proposed to accomplish this vision have never seen widespread adoption due to their focus on redistributing wealth. Today there is an emerging paradigm for escaping the conventional ways of fixing cities facing decline and Detroit's plan articulates it like none other before. 
This new model for city change is grounded in a pragmatism based on demographics: if a place is growing, let's manage that growth through new infrastructure and coordination of services. If a place is shrinking, let's manage that shrinkage by right-sizing it. For "Detroit Future City", that means focusing money and resources around the islands of residential and business energy that remain in the city and turning the rest back to nature. Well, not quite nature.
Those neighborhoods bleeding population are approaching density levels of suburban or rural areas and are assigned government services, investments, and uses concomitant with those density levels. Residents are discouraged from staying in these zones.
Instead, the plan authors call for converting this residential land into everything from standard sports fields, retention ponds to help manage stormwater, campgrounds and urban meadows, and even light industrial uses. 
Here lies the biggest weakness of the plan. Detroit planners are wrong, it is possible for people to live in low-density neighborhoods. It is not necessary to gradually depopulate the city outside a dozen or so medium and high-density zones; Detroit is big enough to accommodate housing in these largely forgotten areas. 
The plan's cover image draws attention to the flexed male biceps of the famed Spirit of Detroit statue that sits affront city hall. So fixated on the need to communicate strength to the world, the plan fails to acknowledge the potency of rural living embedded within Detroit's 139 square miles.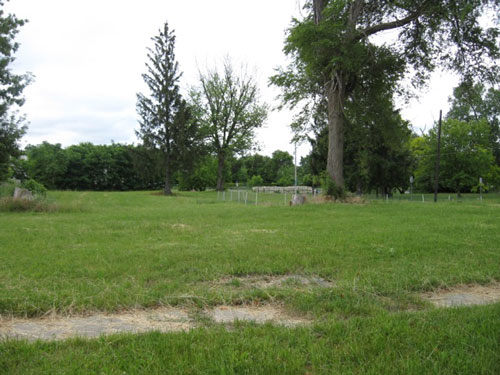 That criticism aside, the plan represents a compelling vision of what to do with a shrinking city. While Youngstown, Ohio and a handful of other Rust Belt and small European cities have adopted this right-sizing strategy, Detroit is different. Detroit is a potent symbol for the U.S. economy and for some a measure of the very worth of cities. The plan they came up with will change the course of this city's history and sets the standard for cities and regions looking to do the same.
---
Justin Hollander, PhD, AICP, is an Assistant Professor of Urban and Environmental Policy and Planning at Tufts University and a Research Scientist at the George Perkins Marsh Institute at Clark University.  He is the author of Sunburnt Cities: The Great Recession, Depopulation and Urban Planning in the American Sunbelt (Routledge, 2011) and two other books examining the challenges of planning for post-industrial, shrinking cities.
The Right to Mobility
As we consider how to decarbonize transportation, preserving mobility, especially for lower- and middle-income people, must be a priority.
Where Pandemic Bike Improvements Won Out
While some cities are reverting back to pre-pandemic street configurations, others are taking advantage of the momentum for bike and pedestrian infrastructure to make pandemic-era projects permanent.
This six-course series explores essential urban design concepts using open source software and equips planners with the tools they need to participate fully in the urban design process.
Learn the tools for implementing Universal Design in planning regulations.
View More