14 Unusual "Pop-Up Shops"
The temporary shop, formerly the type of thing one would only see at the holidays - think fireworks, or Christmas trees - is now hot.
Online retailers use pop-up shops to give themselves a temporary presence in the physical world, and developers like them because they rent spaces left vacant or underused. WebUrbanist features a gallery of some of the more unusual pop-up shops, like the Kate Spade "igloo" erected in Bryant Park in New York.
"Located next to the park's Citi Pond skating rink,the igloo offered a range of goods from $8 stocking stuffers to $495 luxury handbags, not to mention free cups of cocoa," writes WebUrbanist.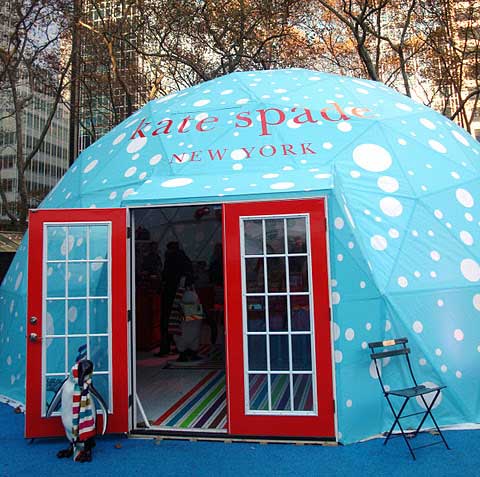 Photo: Bryant Park blog
Topics