Friday Fizzle: Bicycling is for Losers Who Don't Get Dates
A new GM ad implies that bikes aren't a sexy mode of transport for college kids.
GM has a new ad out touting their college discount. The ad shows a guy on a bike, hiding his face in embarrassment from the girl in the car next to him.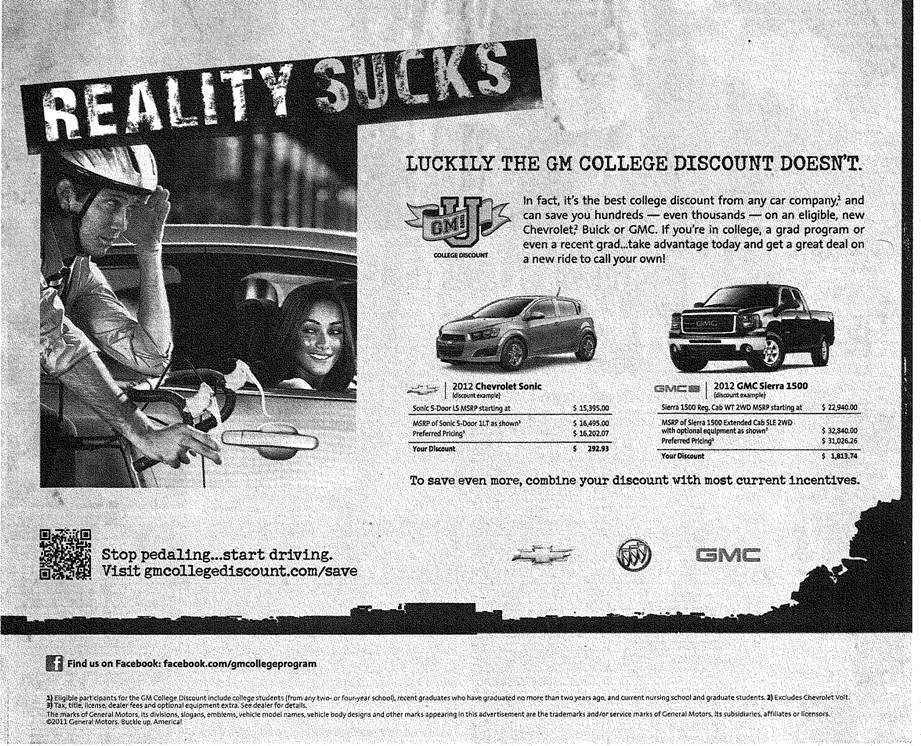 Jess Zimmerman writes: "GM has clearly been getting a lot of blowback for this ad..."

Thanks to Cathie Pagano
Published on Wednesday, October 12, 2011
in