A new model of subway car designed by BMW and Siemens is being built for the Warsaw, Poland Metro. The aluminum chassis is reportedly 97.5% recyclable.
From the BMW blog, via Fast Company:
"In a most recent design project, BMW Designworks teamed up with Siemens to design a new Metro-generation which provides high transport capacity and low operating costs suited for future urban mobility. The new subway cars, branded as Siemens Inspiro, are said to be composed of not less than 97.5 percent recyclable materials."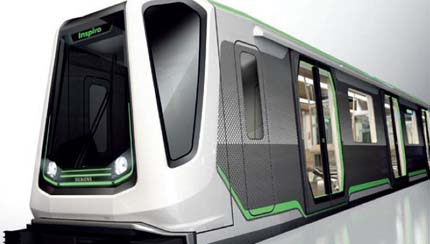 Photo courtesy of BMW
Published on Friday, November 26, 2010
in
Topics