WebUrbanist looks at 12 ambitious skyscraper proposals that have stalled out, from a tower planned for Dubai's man-made Palm Islands to a Dublin tower proposed by the band U2.
Most of these projects have resulted in nothing more than a hole in the ground, including the Russia Tower meant for Moscow's skyline, about which developers have said, "In today's economy, a project of such scale is no longer feasible for us and can no longer be justified."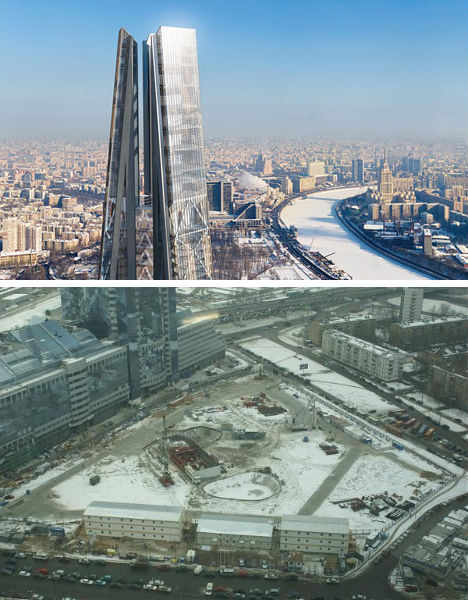 the proposed Russia Tower.
Many more pics over at WebUrbanist.
Published on Saturday, October 2, 2010
in