Well intentioned but off-target planning regulations are neglecting to create the community-centered schools the public is demanding.
---

It startled me when I first heard New Urbanists point out that it's virtually against the law in many parts of this country to build places that people love. But upon further reflection, I concluded they were right. Paris. Charleston. Annapolis. San Francisco. Santa Barbara. These and other beautiful cities treasured for their walkable, intimate streets, their vibrant downtowns and distinguished architecture would all flunk the parking, building setback, and other requirements in many zoning laws. Fortunately, local planners all over America are reviewing their ordinances with a view to getting rid of provisions that stand in the way of building - or preserving - places that people love.
The same kind of review should occur with respect to the rules governing the construction of public schools. Thanks to a combination of national guidelines, state policies, and advice handed out by private consultants, it is often difficult to build - or retain - schools that people love. Small schools. Schools that kids can walk to. Schools that tie neighborhoods together. Well-designed schools that inspire community pride. Such desirable assets are often inadvertently ruled out by widely applied school facility standards.
Many modern schools have the intimacy and architectural distinction of a Wal-Mart. They are plain, nondescript boxes surrounded by huge parking lots. Their remote locations, large size and asphalt moats prevent them from being the community-centered schools that so many educators recommend today. Children can't walk to school. Neither can parents or citizens who do volunteer work in our schools.
This is no accident. Misguided policies and practices make it happen.
One problem is the acreage standards applied to many new schools. These typically call for one acre of land for every 100 students plus 10 acres for an elementary school, 20 acres for a middle school, and 30 acres for a high school. In too many cases, school districts must often make one of two bad choices in order to satisfy these standards:
Either find a large open space - often a working farm - and then build a "sprawl school" that's physically removed from the community it serves; or
Destroy perfectly good homes near the school to meet the acreage standards.
In Two Rivers, Wis., the school district recently purchased almost 80 acres of farmland for a new, middle-of-nowhere school while choosing to abandon an in-town school that might have been rehabilitated to meet 21st-century standards - or replaced with a well-designed new school to which students could have walked. In Mansfield, Ohio, the school district met the state's acreage standards by bulldozing 60 homes in an attractive neighborhood.
The acreage standards are intended to ensure that students have plenty of ball fields for sports. But the school siting decisions necessary to achieve this laudable goal virtually rule out the possibility of walking or biking to school - or to anywhere else after school! As a teen-ager in Northern Virginia lamented: "If students do any sort of after-school activity, they must drive themselves home, bum rides, or wait to be picked up. The inconvenience on parents is immense." Fewer than one in eight students walks or bikes to school today.
Policies restricting the amount of money that school districts may invest in the renovation of older schools are another big problem. Under one widely used rule-of-thumb, if the cost of renovating a school exceeds two-thirds of the cost of building a new one, the school district is required to build new if it wants state funding assistance. The problem with this rule is that it doesn't consider hidden costs paid by state or local governments. For example, the costs of water and sewer line extensions, student transportation, and road work necessary to serve a new school in an outlying area may be ignored. The rule also trivializes long-standing relationships between historic schools and neighborhoods they've anchored for generations.
A third major problem is the disconnect between land-use planning and school facility planning. In many areas, these types of planning occur in separate silos. It is not uncommon for a town to envision permanent protection for nearby farmland while the school district plans to build new schools, which inevitably attract new residential development, on the same land. Thus land-use and school facility planning work at cross purposes.
A few (though not enough) states are starting to tackle these problems.
Maryland, for example, has consciously decided not to impose sprawl-promoting acreage standards. The state also works to maintain prior public investments in schools by favoring maintenance and renovation over the construction of new schools outside "smart growth" areas.
In Maine, the State Planning Office and Department of Education have teamed up to encourage local planning departments and school districts to work together. In a well-illustrated, widely distributed brochure on the "ABC's" of school site selection, the two agencies recommend locating schools in places that allow kids to walk to school and encourage school districts to renovate existing schools whenever possible.
In New Jersey and California, school districts must now share their master plans for school construction projects with local government officials. This doesn't guarantee cooperative planning, but it does enhance the prospects for better communication.
Across the country, parents and teachers are clamoring for smaller, more community-centered schools on the grounds that they are better for students and better for learning. It's time for the country as a whole to consider how well-intentioned school facility policies are undermining that goal. Young people should have the option of walking to school. And you shouldn't have to destroy a neighborhood to educate it.
---
Constance E. Beaumont is Director for State and Local Policy of the National Trust for Historic Preservation. The National Trust's analysis of public policies affecting historic schools and "school sprawl" can be found in the Trust's report, Why Johnny Can't Walk to School.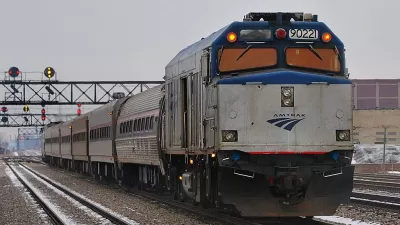 Amtrak Ramping Up Infrastructure Projects
Thanks to federal funding from the 2021 infrastructure act, the agency plans to triple its investment in infrastructure improvements and new routes in the next two years.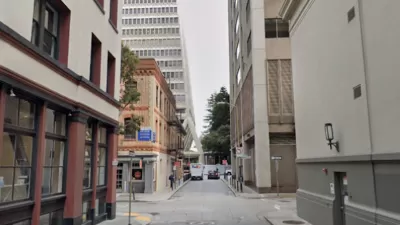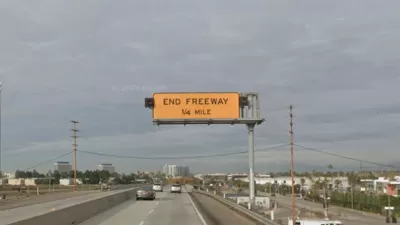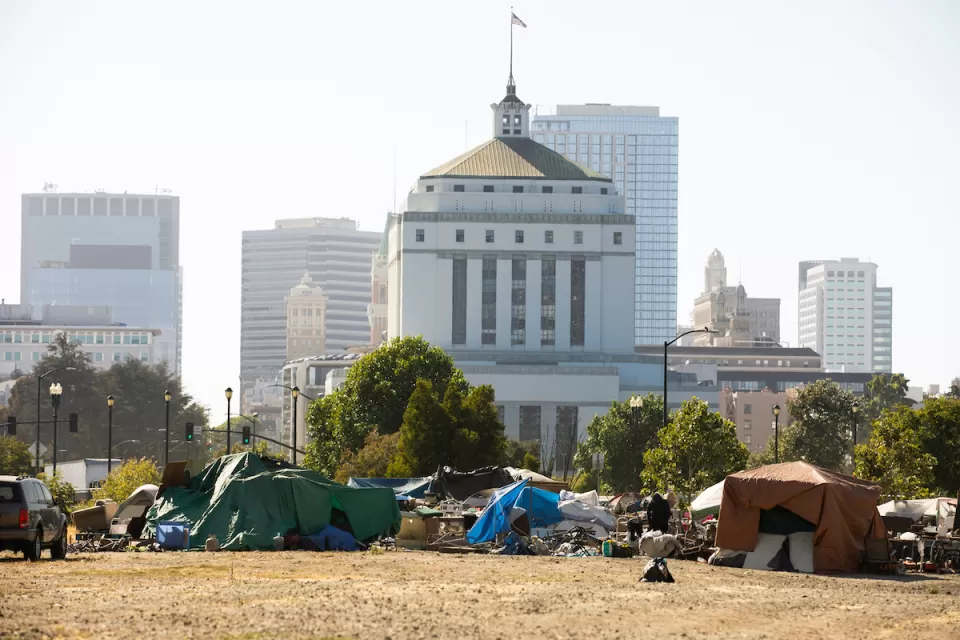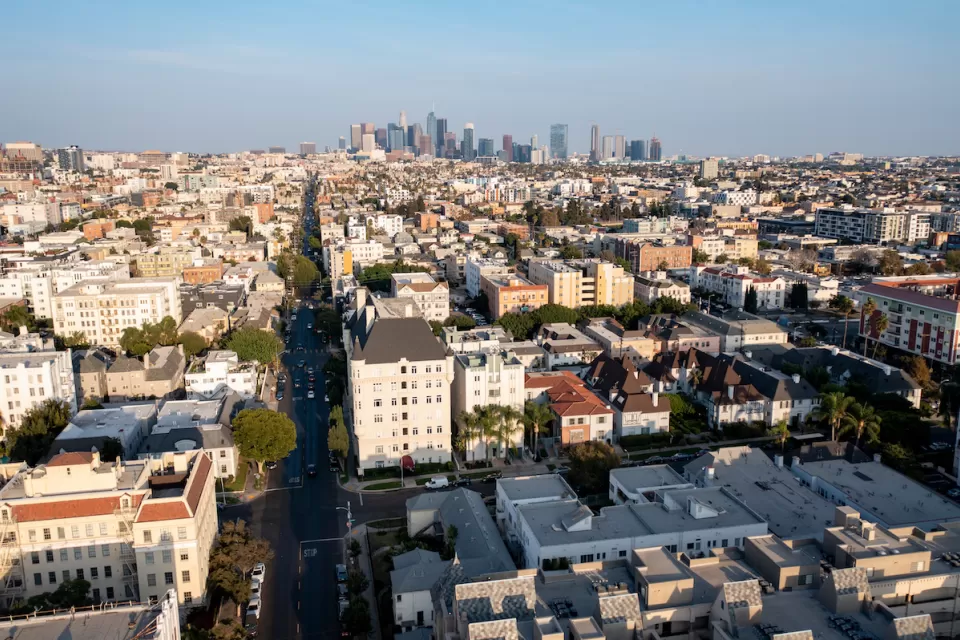 Advancing Shade Equity in LA's Koreatown
Koreatown is one of Los Angeles's densest and most park-poor communities. A privately funded tree planting initiative will bring some much needed greenery and shade to the area.
This six-course series explores essential urban design concepts using open source software and equips planners with the tools they need to participate fully in the urban design process.
Learn the tools for implementing Universal Design in planning regulations.
View More