---
Slow Cities? Swedish sustainability? Collaborative networks of small towns across the world are coming together to share knowledge and drive innovation, particularly when it comes to sustainable living. Heike Mayer and Paul L. Knox of Virginia Tech are authors of a new book on small town sustainability. 
New York City may still compete fiercely with Tokyo and vie for corporate investment and a better spot in global city rankings, but small towns across the world recognize that such competition does not help them -- and indeed hinders their progress towards achieving a more sustainable future. While large cities are still engaged in zero-sum competitions, small towns have recognized the limitations of such an approach especially when it comes to solving complex, multi-scalar public issues such as global warming, climate change, economic recessions, social inequities and the recent global financial 'meltdown'. Small towns are instead spearheading efforts to improve their quality of life and sustainability by forming collaborative, transnational networks that facilitate information exchange and help disseminate best practices.
There is, for example, the town of Littleton in Colorado, where locals devised a new approach to economic development. They call it economic gardening, and their efforts focus on growing the economy from the "inside-out" through the support of entrepreneurs and small businesses. Littleton's policymakers do not spend a dime on tax breaks and other types of zero-sum competitive strategies. So far the approach has worked: Littleton doubled the number of jobs since the beginning of the program. Economic gardening approaches are proliferating across the United States and the movement is growing. Economic gardeners across the country regularly meet at annual conferences and engage in lively debates in online forums. The movement has also been adopted in other countries such as Bosnia-Herzegovina.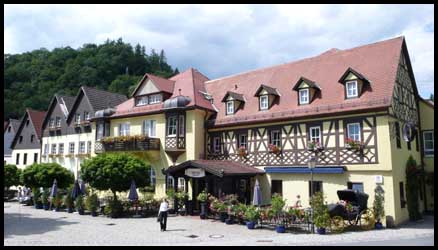 Other examples include the more than 80 small towns across the world that are certified as so-called Slow Cities. The movement refers to itself as Cittaslow and is a spinoff of the Slow Food movement, which was formed in Italy in 1989 in response to the expansion of fast food. Slow Cities pledge to improve quality of life and sustainability by adhering to a charter with a 54-point criteria list. They also submit to ongoing certifications thereby ensuring that they meet the demands of the movement and do not rest on their laurels. Slow Cities can be found in Italy, Germany, Switzerland, Austria, Korea, and Australia among other countries. So far, no small town in the US has been certified. Transnational collaborations like the Cittaslow network not only disseminate ideas but also keep tabs on mayors and city council members!
One of the most impressive small town environmental movements is the Swedish network of eco-municipalities. The movement encompasses more than 70 municipalities, which encompasses more than a quarter of Sweden's population. Each Swedisch eco kommun works towards a sustainable future and collaborates with others. In 1995, eco-municipalities in Sweden formed an umbrella organization known as "Sveriges Ekokommuner" (SEkom). The organization developed a set of rigorous indicators that are used to monitor progress towards sustainability in Swedish towns. One town – Robertsfors, which is located about 60 kilometers north of Umea – is one of the most ambitious eco-municipalities because it aims to become completely sustainable within a five year time period. The eco-city movement is spreading: The North American Eco-Municipality Network formed in 2005 and several small towns in Wisconsin, Pennsylvania, New Hampshire and Minnesota use the Swedish framework. Transnational networking and learning at its best!
Small town networks are also forming in areas that struggle with processes of economic and political transformation. The Creative Cities Project in the Balkans illustrates how art, culture and creativity can be used to bring out change. Pogradec, a small town in the southeastern part of Albania, creativity was used to engage citizens in revitalization efforts. Now the town helps other towns in the Balkan to transform themselves using creativity.
Small towns account for a significant fraction of the total population in many regions of Europe, North America, Australia, New Zealand, and Japan. In the United States, more than 97 percent of cities have less than 50,000 residents. They are the fastest growing places in the country, especially those that are close to major metropolitan areas. Many, however, have suffered severe economic and social decline and need to come up with new approaches to attracting talent, redeveloping their Main Streets, and protecting vital farmland.
We have just finished an extensive research project that examined the numerous movements that are aimed at small town sustainability. The research left us giddy with optimism because of the verve with which small towns across the world are pursuing sustainability.
These movements illustrate how small towns can collaborate to achieve a better future. Small towns typically neither have the resources nor the capacity to engage in large scale projects. But they do have unique opportunities, assets and strengths that they can leverage, especially if they engage citizens and develop grassroots efforts that involve neighboring jurisdictions. The various movements, including Slow Cities, Beacon Towns, Transition Towns, Creative Cities, etc., show us that there is much more value in collaboration than in competition.
---
Heike Mayer and Paul L. Knox are professors in the Urban Affairs and Planning program at Virginia Tech. Their latest book, Small Town Sustainability: Economic, Social, and Environmental Innovation, examines how small towns can meet the challenge of a fast-paced, globalized world, and they use case studies to introduce movements, programs, and strategies capable of effectively promoting local cultures, traditions, identities, and sustainability.
The Right to Mobility
As we consider how to decarbonize transportation, preserving mobility, especially for lower- and middle-income people, must be a priority.
Early Sharrow Booster: 'I Was Wrong'
The lane marking was meant to raise awareness and instill shared respect among drivers and cyclists. But their inefficiency has led supporters to denounce sharrows, pushing instead for more robust bike infrastructure that truly protects riders.
Tacoma Developing New Housing Policy
The city's Home in Tacoma plan is designed to address the region's growth and rising housing prices, but faces local backlash over density and affordability concerns.
Green Alleys: A New Paradigm for Stormwater Management
Rather than shuttling stormwater away from the city and into the ocean as quickly as possible, Los Angeles is now—slowly—moving toward a 'city-as-sponge' approach that would capture and reclaim more water to recharge crucial reservoirs.
This six-course series explores essential urban design concepts using open source software and equips planners with the tools they need to participate fully in the urban design process.
Learn the tools for implementing Universal Design in planning regulations.
View More