Walk the Streets of Paris (Virtually) With Jim Kunstler
In the latest episode of his podcast, James Howard Kunstler provides commentary on the urbanism of Paris. By following along with Google Street View, you can walk the streets and see what he sees.
"KUNSTLER: These streets in Paris obviously pre-date the automobile. And in some cases, they are streets that come from a long, long time ago, you know, the medieval period. They were maybe, at some earlier time, country lanes leading out of Paris, because Montmartre was still a fairly rural district going into the 19th century. And when the great painters of the 19th century went up to paint it, you know, when Monet and the impressionists were hanging out, the windmills were still up there. It was still sort of the edge of the city. And it was also because it was at such a great height, on this geological promanence or butte, it was kind of a difficult place to build. So it wasn't built out until later on."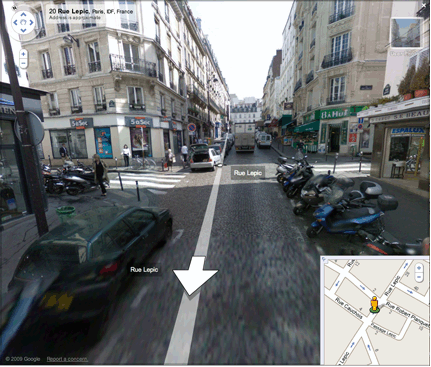 Published on Wednesday, March 18, 2009
in