The recent terrorist attacks in Mumbai are inspiring calls for heightened security and a less open society. Himanshu Burte argues that this is the wrong approach, and that throwing up boundaries would be a mistake.
---

Reflecting upon the terror attack on Mumbai in a recent [op-ed] for The New York Times, the novelist Amitav Ghosh said something relevant to any such strike anywhere: "Defeat or victory is not determined by the success of the strike itself; it is determined by the response". He was arguing against a paranoid or aggressive response which would obviously play into the hands of the masterminds of the terror. Apart from causing damage and grief, the attacks were clearly meant to be a provocation. Their dramatic nature was crucial to this objective. And their brazenness provided the drama.
The attackers allegedly came by fishing boat from Karachi, Pakistan and landed at Mumbai a little after dark on November 26, 2008. Splitting up into small teams, they launched coordinated attacks on several locations with automatic rifles, grenades, and explosives. Among the locations they attacked were the city's busiest railway station with its majestic Gothic architecture, a cafe popular with foreign tourists, a hospital for women and children, a landmark cinema, a Jewish center, a luxury hotel, and the prestigious and historic Taj Palace Hotel next to Mumbai's iconic Gateway of India monument. At the end of a 60-hour battle with security personnel, at least 188 people lay dead and nearly 300 injured. The damage to the hotels was severe and they will take at least one year to reopen. A cosmopolitan metropolitan area home to 19 million people, and also the financial and entertainment capital of India, was shaken.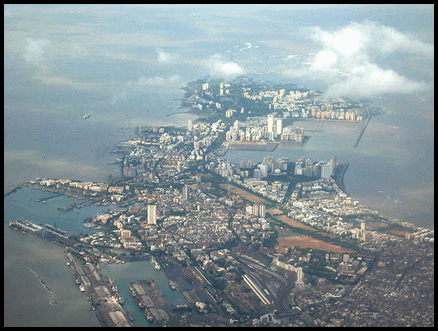 How to Respond?
Given the nature of this assault on the fifth largest city in the world, it is natural to ask: what would be a fitting response to this, but also to other such attacks in other places? One response would match the gory drama of the attacks themselves: war against the 'enemy' (or some stand-in at hand); a very visible 'tightening up' of security in the city and across the country; anti-terror laws that give the police carte blanche; even reformatting the physical space of cities and buildings to reduce vulnerability to another attack. In other words, arming up for war after we feel we have lost the battle.
Another response could begin by asking if the big dramatic gesture is really the best guarantee for the longevity of quietness in the city. I do not imply that the theatricality of a response is itself suspect even if some objective measure of theatricality were possible. I suggest, rather, that theatricality is a dubious consideration in any effective response to the attacks. Unfortunately, official and popular response during such a time of shock leans more easily towards the theatrical because of its emotional comfort.
Constricting the City
Measures of emergency response -- cordoning off attack sites, closing off paths of escape -- are understandable in the short term. However, they can quickly become 'theatrical' when their intrusion upon daily life is far stronger than their likely effectiveness during an attack. In the early 1990s I lived in New Delhi for one year while its public spaces were feared to be targets for terrorist attacks. Police barriers on roads to create checkpoints were part of the furniture of the city then. They successfully communicated the state of siege and turned each of us into a potential victim and aggressor at the same time. But I have never heard anything about their effectiveness in catching real terrorists.
Those of us concerned with designing or managing the physical environment too are prone to such theatrical responses. A report I read via Planetizen reveals that in Mumbai the terrorists caused great damage by firing and lobbing grenades from upper floors into the atriums of one or both big hotels. A theatrical response to this would be to reconsider atriums on 'security' grounds. But why stop then at atriums? Why not staircases too? A hundred other design devices that help terrorists in an attack also enable our everyday life. When in our peacetime actions we begin to let stray acts of terror change the orientation of our imagination, the game is effectively over.
Our imaginations are one important target for the terrorists. So it is particularly important to examine the imagination at work in possible responses. I suspect that the usual theatrical gestures of response -- war, roadblocks, visa counters, terrifying anti-terror laws -- spring from an implicit faith in the potential clarity and firmness of social and physical boundaries. They also reveal a view of place that believes it is (or can be) closed off against the world out there. War makes practical sense only when you believe that you will cause more damage across the border than on this side. Closing roads 'works' only when terrorists want to get 'in' or 'out', not when they are already among us and don't plan to escape. And anti-terror laws are based on faith that the police are quickly able to tell the terrorist from the innocent. How much more history of the failure of each of those assumptions do we need to pile up before we question this imagination seriously?
Perhaps, theatricality and a closed vision of place are linked. By contrast, a belief that places emerge at the intersections of flows from all directions to all others, for instance, would believe much less in the efficacy of boundaries (Footnote 1). It is clear that every city, every place in fact, is inextricably linked to global flows, not just of capital but also of people, values, and 'feelings'. It is also clear that these flows are difficult to control (without exceptional cost of all kinds, and possibly poor results) through security 'filters' that are bound to fail at some time. If we accept these two facts, then we see that the traditional theatrical response of 'closing off' by reflex is inadequate.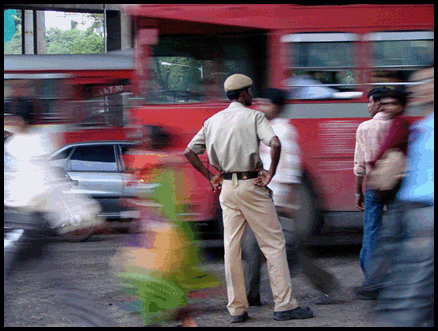 An Open Intersection
Such a view points towards two things, perhaps. First, an 'open' imagination of the idea of 'place'. And second, a view of the security of places that needs to work with and through criss-crossing flows rather than against them. A view of every city, and every place, as an intrinsically 'open' intersection of flows would have many implications. First, it would focus attention on strengthening a range of internal pathways and flows, such as those related to information for instance, instead of on external barriers only. Remember that there was fairly strong information available about the possibility of the attack on Mumbai, but the lack of communication between security agencies in India prevented preemptive or rapid action. There are also unconfirmed reports that people saw the attackers get off their rubber boats and told the police, again without much follow-up.
Such a view would also try to strengthen the 'right' kind of flows across places, and the borders that do exist. The very opposite is, of course, happening on the ground. For instance, Ghulam Ali, a renowned Pakistani singer who is very popular in India, was apparently asked by the Pakistan government to cancel his imminent trip to eastern India just after the attack, citing 'security concerns'. Understandable as the advice is, at a time when many Indians are in danger of holding all of Pakistan responsible for the attack and terrorism in general, perhaps Ali's songs might have helped many in India to imagine Pakistan also as a land of music itself equally vulnerable to violence.
I do not expect that indiscriminate 'openness' is the solution, at least not at this moment. Sure, we need to strengthen the gates. But if we also do not open many more channels at the same time, the flows of people, goods and feelings that alone can construct a productive peace will never occur. At best, the gate can stop a large percentage of attackers. But gates are never perfect, as we well know. A vision centred on pathways of contact, meanwhile has the potential for weakening the very conditions that terror feeds off: the isolation of places and people from each other.
Footnote 1: The view of place here is a simplified interpretation of the much richer conceptualisation of space developed by Doreen Massey in 'For Space', (Sage Publications, London: 2005)
---
Himanshu Burte is an Indian architect visiting the University of California, Berkeley, on a Fulbright Fellowship for research related to the politics of public space. He is the author of 'Space for Engagement: The Indian Artplace and a Habitational Approach to Architecture' (Seagull Books, Kolkata: 2008)
Freeway Removal Movement Slowly Gains Steam
Although the concept has recently received more national attention thanks in part to the federal Reconnecting Communities Act, cities have shown reluctance to support highway removal projects.
This six-course series explores essential urban design concepts using open source software and equips planners with the tools they need to participate fully in the urban design process.
This course aims to provide an introduction into Urban Design Sketching focused on how to hand draw master plans using a mix of colored markers.
View More