Seniors and Urbanists Unite!
The AARP (American Association of Retired Persons) and CNU (Congress for New Urbanism) have produced a new set of urban planning guides. Their latest is, "A Handbook for Improved Neighborhoods."
The AARP Livable Communities program supports the efforts of neighborhoods, towns, cities, and rural areas to be great places for people of all ages. It provides guidance to create communities that have safe, walkable streets; age-friendly housing and transportation options; access to needed services; and opportunities for residents of all ages to participate in community life.
The latest publication, A Handbook for Improved Neighborhoods, co-written with the CNU, describes small-scale land use and zoning changes can help communities revitalize and thrive. This attractive and easy-to-understand guidebook is available free.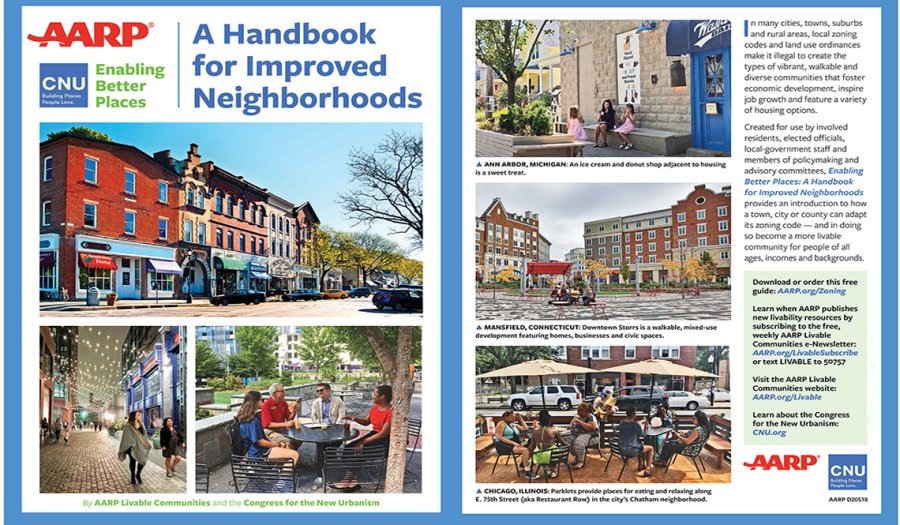 Topics