How accessory dwelling units can benefit homeowners and renters alike.
---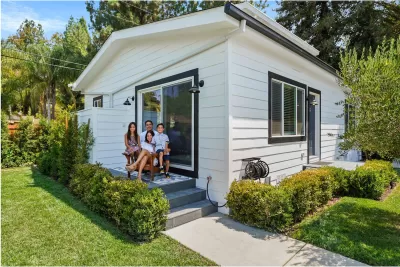 The U.S. housing market is short by at least 6.5 million homes. After more than a decade of under-building relative to population growth, there are simply not enough affordable entry-level and first-time move-up options available to prospective buyers. Meanwhile, renters find themselves priced out of areas within a reasonable commuting distance to jobs and good schools. The scarcity of housing has driven home prices and rent prices to an all-time high and pushed affordability to a multi-decade low.
Over the next decade, the U.S. population will grow by more than 2 million adults each year due to a combination of aging and immigration. This shift will drive a voracious need for more housing, especially among entry-level and first-time homebuyers seeking lower price points given structural affordability challenges.
The significance of addressing the housing shortage in the United States cannot be overstated. The shortage of 6.5 million homes is not just a matter of numbers; it's a crisis that affects the lives and aspirations of countless individuals and families. The dream of owning a home, with the stability and security it offers, should be attainable for everyone. Unfortunately, the current state of the housing market has made this dream elusive for many.
One promising solution to this housing challenge is the utilization of Accessory Dwelling Units (ADUs). ADUs represent a relatively new housing option that provides families and individuals with an opportunity to reside in desirable neighborhoods without incurring the high costs associated with traditional housing. ADUs typically consist of detached structures, ranging in size from 400 to 1,200 square feet, commonly situated in the backyards of existing single-family homes, serving as a practical means to increase housing density in areas where available land for development is limited.
Villa's "Much ADU About Housing" Report, based on insights gathered from numerous ADU owners in California, reveals that a significant number of homeowners are motivated by the prospect of creating affordable housing options within their communities. Notably, 20 percent of homeowners surveyed constructed ADUs with the explicit intention of contributing to the availability of affordable housing in their neighborhoods. Additionally, over 60 percent of these homeowners indicated that their ADUs were designed to facilitate multigenerational housing arrangements, allowing family members such as adult children or retired parents to reside closer to relatives.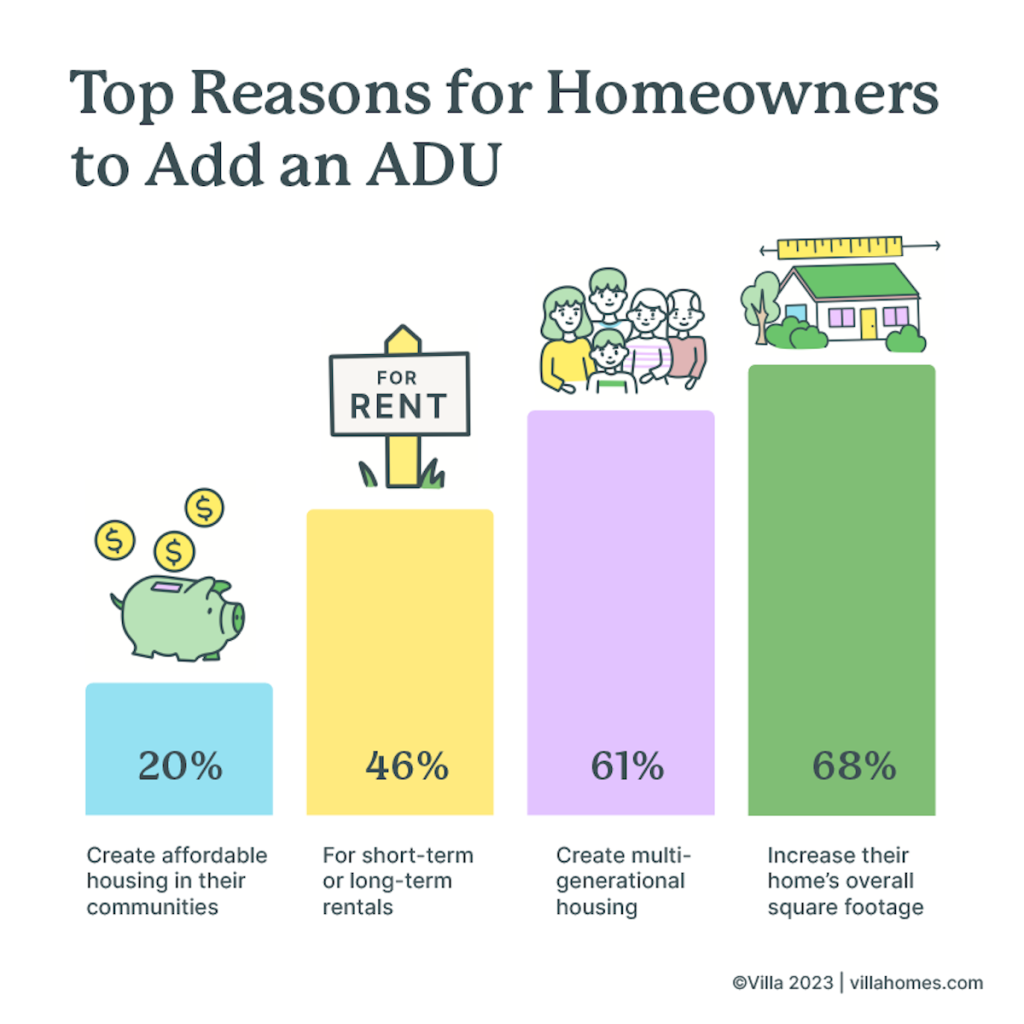 The report also delves into the influence of ADUs on renters. Among those currently residing full-time in an ADU, a substantial 60 percent disclosed that they are now able to live in a neighborhood that would have otherwise been financially out of reach. Further, an additional 43 percent of renters reported that ADUs have brought them closer to employment opportunities. Notably, more than a quarter of renters also mentioned that ADUs enabled them to enroll their children in top-rated schools, underscoring the positive impact of these units on their lives.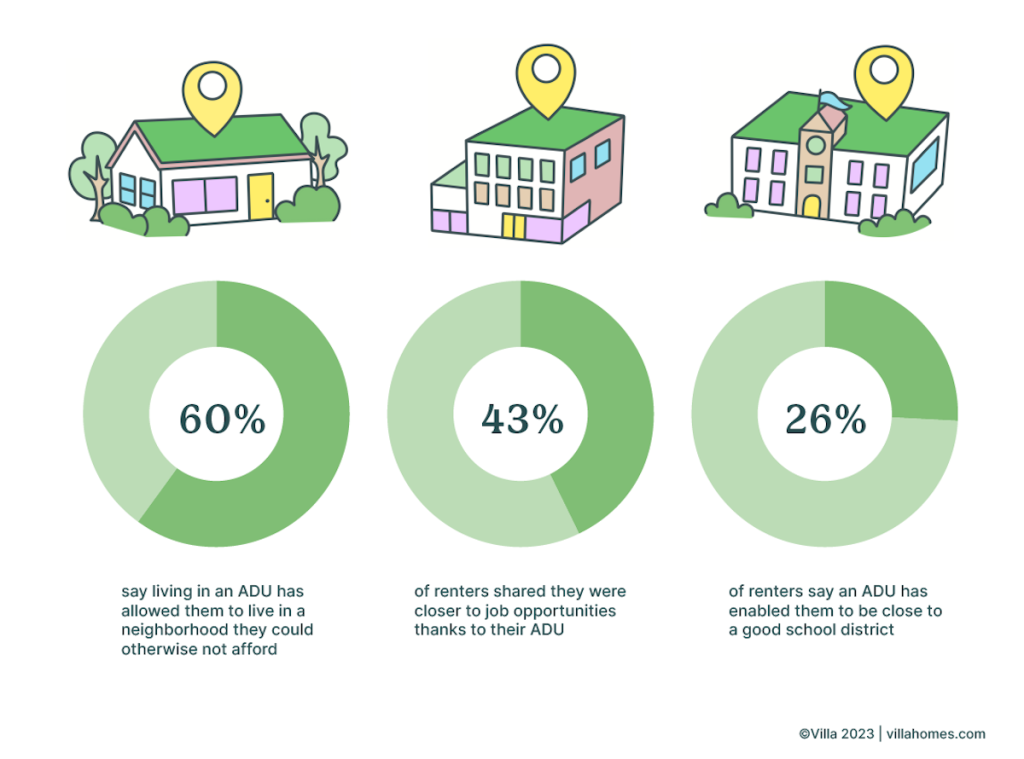 The advantages of these housing structures are noteworthy. Firstly, many ADUs can be built using modern offsite construction techniques. These prefabricated structures can be assembled at a considerably lower cost compared to conventional construction methods, leading to quicker completion times.
Moreover, prefabricated ADUs reduce the duration of on-site construction activities. Construction noise typically poses a significant source of frustration for neighbors in areas undergoing home construction or exterior work. This irritation is further compounded by the Covid-19 pandemic, as more individuals now work from home offices and living rooms. Offsite construction methods play a pivotal role in mitigating these concerns by eliminating several months of construction-related noise and dust.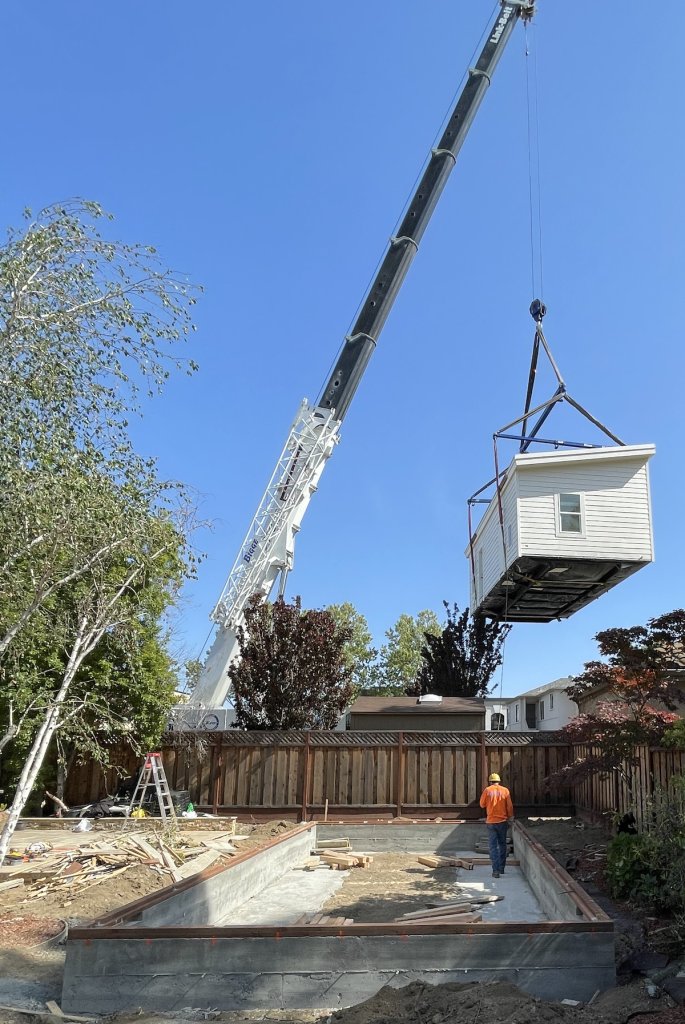 For instance, consider this prefab ADU being lifted in by a crane. The design and construction were overseen by Villa, the largest prefab ADU builder in California. Although the unit will still require some on-site work, such as utility hookups and interior finishing touches, the majority of exterior construction was completed offsite. Anecdotally, at this particular worksite, neighbors gathered, excited to see this ADU lifted in by crane, rather than complaining about the construction.
By continuing to support ADU legislation and encouraging local initiatives such as the California ADU Grant Program, homeowners can make a difference in creating opportunities for lower-income families to be part of their communities.
In addition to the altruistic satisfaction of contributing to the affordable housing supply, there are substantial financial advantages for homeowners who choose to rent out their ADUs. This dual benefit is a win-win scenario that underscores the versatility and appeal of ADUs as an investment.
For many ADU owners, the prospect of generating rental income is a compelling incentive. More than half of owners surveyed reported that they have successfully earned rental income by offering their ADUs for short-term or long-term rentals. This additional income stream can be instrumental in offsetting the costs associated with building and maintaining the ADU, effectively transforming it into a self-sustaining asset.
Short-term rentals, facilitated through platforms like Airbnb or VRBO, offer homeowners the flexibility to maximize their earnings during peak travel seasons or events in their area. This can be particularly advantageous for those who wish to capitalize on their ADU's prime location or unique amenities.
On the other hand, long-term rentals provide a stable and predictable source of income, often attracting responsible tenants who contribute to the local community. This rental income can significantly enhance a homeowner's financial security and overall quality of life.
Furthermore, the financial benefits extend beyond immediate rental income. The increased property value that an ADU can bring can result in long-term capital gains. This boost in property value can be especially advantageous for homeowners looking to build wealth through real estate.
In summary, the financial incentives associated with ADUs not only make them an attractive housing option for homeowners but also contribute to the broader economic landscape. As we navigate the challenges of the housing market, ADUs are a resourceful way to combat the housing crisis, offering a tangible way for homeowners to make a positive impact on their communities while securing their own financial future.
Jessica Brown is Marketing Manager for Villa Homes.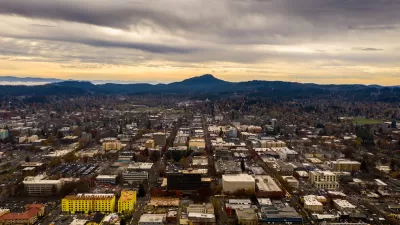 Eugene Ends Parking Minimums
In a move that complies with a state law aimed at reducing transportation emissions, Eugene amended its parking rules to eliminate minimum requirements and set maximum parking lot sizes.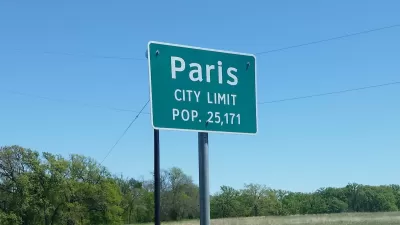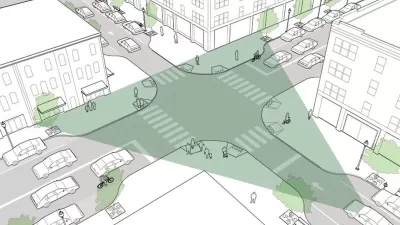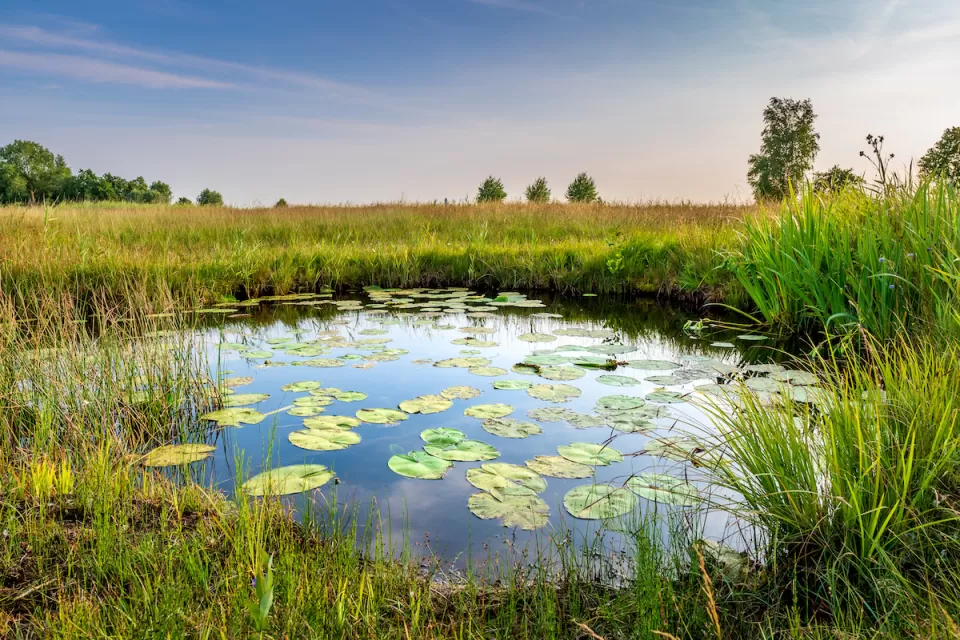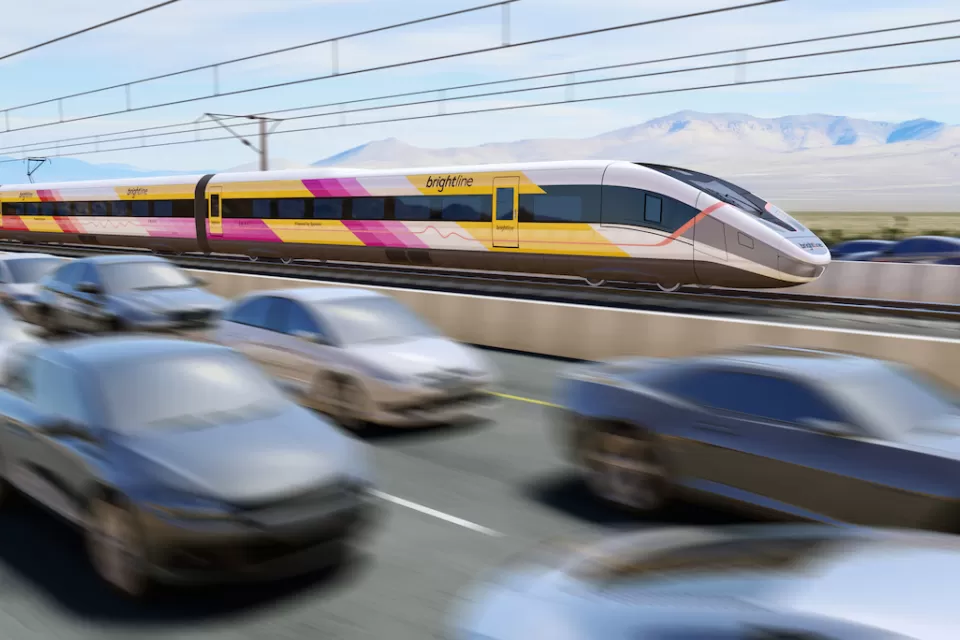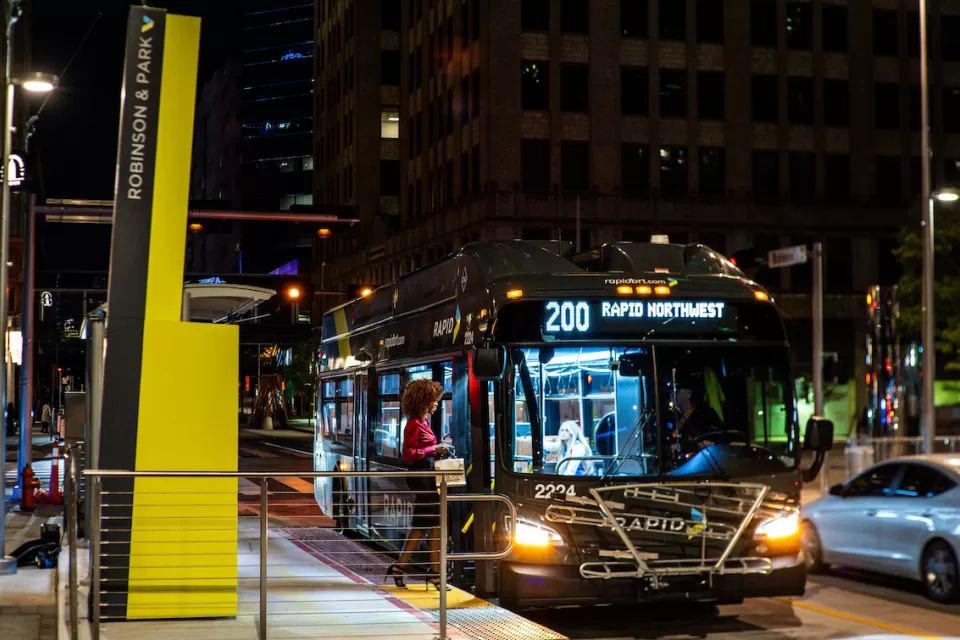 This six-course series explores essential urban design concepts using open source software and equips planners with the tools they need to participate fully in the urban design process.
Learn the tools for implementing Universal Design in planning regulations.
View More