A Master's Degree on the Way to a PhD and a Career in Academia
Camden Miller
Master of Urban Planning,
2016
University at Buffalo, State University of New York
---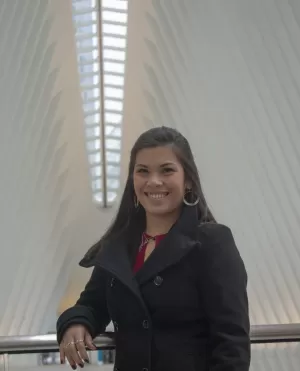 Why did you choose to pursue a graduate education in planning?
After graduating from the University of California, Berkeley, I thought about how I could make the biggest difference with my knowledge and skills. My career in urban planning stems from my education in conservation resource studies, with a focus on sustainable development and resource management. My undergraduate degree taught me to care for environmental best practices, but my degree was missing a focus on people. All my courses emphasized the environment and sustainability, but in a vacuum, removing people from the equation. My sustainable design minor, and  working in the College of Environmental Design Dean's Office, allowed me to combine my passion for the built environment and the natural environment with my love for helping people live good lives in a good environment.  
What aspects of your program do you like best?
Both the Master of Urban Planning program and the PhD program in Urban and Regional Planning at the University at Buffalo allow students the freedom to focus on whichever planning subject area they are most passionate about. These are not prescribed program requirements. Instead, the program is designed to let the student tailor their degree toward a number of specializations, making each student's degree truly their own. The program also allows for students to gain experience working on real planning projects and collaborating closely with faculty and professional planners.
What planning subject or area most interests you?
I find the planning focus of housing, community development, and neighborhood planning most interesting. Unfortunately, the current system is failing. People are forced to pay exceedingly high proportions of their incomes for housing that is in some cases unhealthy, unsafe, and unsuitable for habitation. If housing is a basic human necessity, why is it not a constitutional right? I have never been able to understand why we allow inequities and injustices with housing, neighborhoods, and communities to persist, but I am committed to solving this problem. We should make it a top priority to plan and design our urban landscapes in a way that makes livable housing available for people of all ages, races, ethnicities, genders, and income levels.  
What advice would you offer someone considering a master's degree in planning?
The field of urban planning is unlike any other discipline in that it impacts every single person, every single day. No one can escape it. The field of urban planning is unique in that it has the ability to affect people in life-changing ways, both good and bad. The biggest thing that makes urban planning special, in my opinion, is that anyone can be a part of the urban planning process. To someone considering a master's degree in planning, I would encourage you to find your motivations. Chances are it is related to planning. How has planning impacted your life? Find your motivation and use that as the driving force to propel you through your master's degree and gaining the knowledge and skills you need to make a change. If you believe in what you do as a planner and love what you do as a planner, you have the ability to impact the lives of others and truly make a difference in the world we live in.  
What do you hope to do after completing your degree?
After I complete my PhD in Urban and Regional Planning, I would like to teach at a university and work in a research center where I can conduct housing and neighborhood development research to collaborate with communities to make a positive difference. I believe we need to utilize bottom-up approaches to encourage communities to fight for what they need and want. Even if we solve the current issues communities face, more will inevitably come up. By providing the information people need to understand what is going on in their community, neighborhood, and the world around them, urban planning knowledge quite literally becomes power. Thus, if we can get people involved, engaged, and educated with the skills they need to create the neighborhoods they want to live in, we can hopefully create the sustainable, equitable, just cities that everyone deserves. 
---

Planetizen Courses: Online Training in Urban Planning
Access more than 250 urban planning courses on your computer, phone, or tablet. Learn today, plan for tomorrow.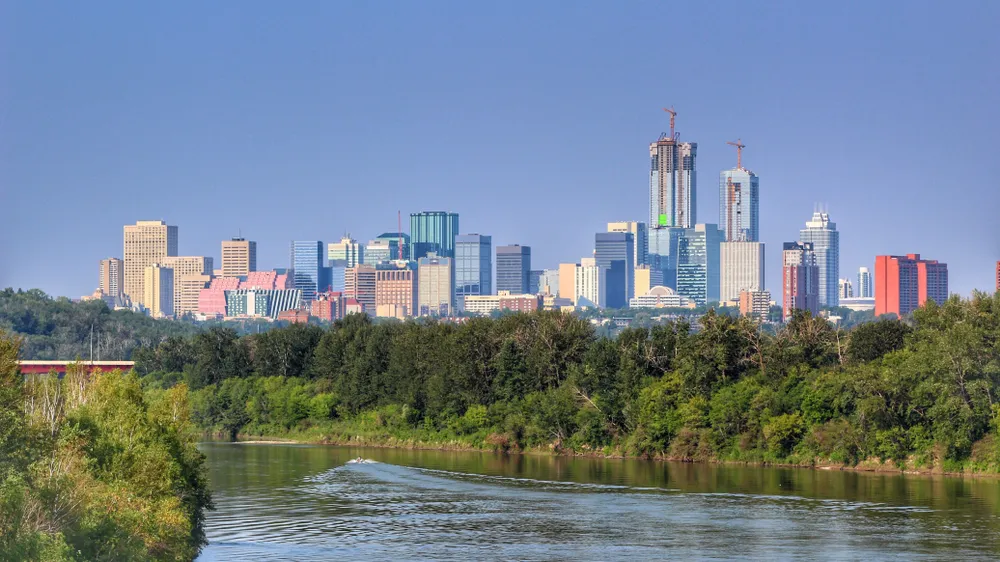 ---