Academic Programs in Urban Planning and Related Fields
University of Illinois at Chicago
Master of Urban Planning and Policy
The Master of Urban Planning and Policy (MUPP)
The MUPP degree program at University of Illinois at Chicago (UIC) is the only professional planning program in the Chicago metropolitan area that is fully accredited by the Planning Accreditation Board. With a large and diverse faculty and student body, the MUPP program offers a comprehensive range of courses, including many specialized electives and studios. Class sizes are small, and we accommodate both part-time and full-time students. Graduates connect to a vast network of alumni, locally, nationally and worldwide.
MUPP students may specialize in one of the five areas of specialization listed below or they may work with faculty to create their own specialization.
Community Development

Economic Development

Environmental Planning and Policy

Spatial Planning

Urban Transportation
International perspectives are included throughout the core curriculum and across specializations. The faculty is international in membership and research focus, and the department has a long history of educating planners from around the world.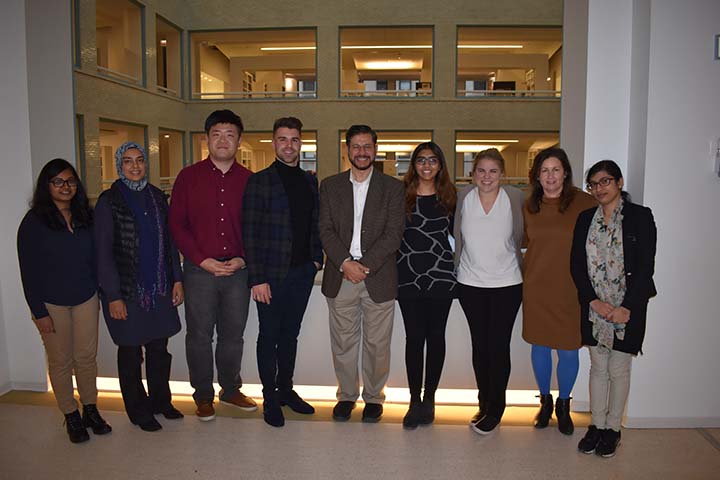 The Department
For over 50 years, the Department of Urban Planning and Policy (UPP) at UIC has been leading the way in preparing students for careers across the country in one of the world's great cities. Grounded in social justice and sustainability, the Department teaches planning students to use innovative concepts and state of the art technology to analyze problems, craft solutions, conduct simulations, evaluate programs, and apply methods and tools of professional practice. Planning degrees from UPP have proven value in the public, private, and non-profit sectors. Our graduates have been successful in career paths across traditional areas of planning practice, affordable housing, market research, transit management, organizing and advocacy, and policy analysis.
Career Preparation
Experience in the field is vital to establishing a successful planning career, so all MUPP students are required to complete an internship as part of the program. Our students gain practical skills and establish valuable professional networks across dozens of public, private, and nonprofit organizations. Students are also encouraged to participate in the alumni mentorship program, which matches current MUPP students with alumni both in Chicago and across the country.
Living and Learning in Chicago
There is no better place to study urban planning than in Chicago. Once home to Daniel Burnham, Jane Addams, and Saul Alinsky, the city has been the site of the plans, policies, and social movements that have shaped contemporary urbanism. Located just minutes from downtown Chicago, the MUPP program provides students the opportunity to study real-world planning issues and gain hands-on experience in one of the most exciting cities in the world.
Other programs at this university: