Academic Programs in Urban Planning and Related Fields
University of Illinois at Chicago
Master of Urban Planning and Policy
For over 40 years, the Department of Urban Planning and Policy (UPP) at the University of Illinois at Chicago (UIC) has been leading the way in preparing students for careers across the country in one of the world's great cities. Grounded in social equity and sustainability, the Department has taught planning students to use innovative concepts and state of the art technology to analyze problems, craft solutions, conduct simulations, evaluate programs and otherwise apply methods and tools of professional practice.
Planning degrees from UPP have proven value in the public, private and non-profit sectors. Our graduates have been successful in career paths across traditional areas of planning practice, affordable housing, market research, transit management, organizing and advocacy, to policy analysis.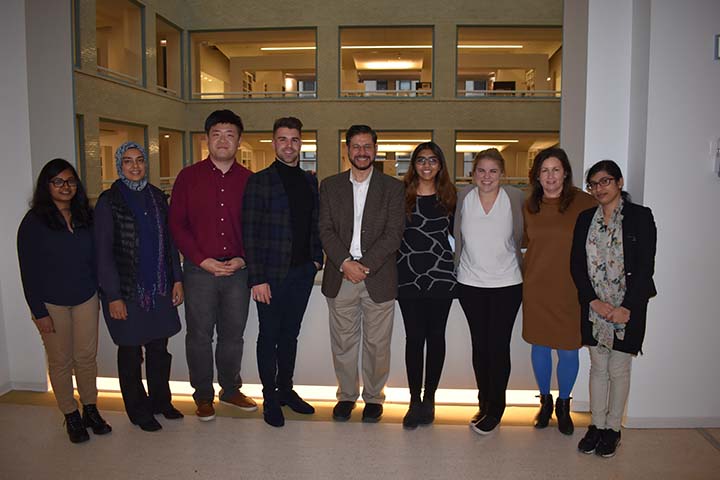 The Masters of Urban Planning and Policy (MUPP)
The MUPP degree program at UIC is the only professional planning program in the Chicago metropolitan area that is fully accredited by the Planning Accreditation Board. With a large and diverse faculty and student body, the MUPP program offers a comprehensive range of courses, including many specialized electives and studios. Class sizes are typically small, with multiple sections of required courses available by day and evening. Graduates can connect to a large network of alumni, locally, nationally and worldwide.
There are five concentrations available; students may also pursue a self developed concentration. International perspectives are included in the core and across the curriculum. The faculty is international in membership and research focus, and the department has a long history of educating planers from around the world. 
Community Development
Economic Development
Environmental Planning and Policy
Spatial Planning and Design
Urban Transportation
The Ph.D. in Urban Planning and Policy
The Ph.D. program in Urban Planning and Policy at UIC has a traditional research focus, preparing students for university faculty positions as well as careers as urban policy analysts and researchers. The UPP Scholar Award is available to select students, who receive four years of funding for the program. A productive research faculty and multiple research centers in the College of Urban Planning and Public Affairs provide students with numerous research opportunities, while our undergraduate program offers meaningful teaching opportunities to talented students.
Certificate in Geospatial Analysis and Visualization (GSAV)
The 12 credit GSAV certificate develops students' skills in the spatial analysis and visualization of data, including the analysis of relationships and interactions, and developing maps and models that communicate complex information to their audiences.
Certificate in Public Transit Planning and Management (PTPM)
The PTPM certificate program is a 12 credit hour program designed to instill knowledge and skills related to the various aspects of public transit, including funding and finance, needs assessment and project management. The certificate programs are open to graduate, non-degree students admitted to the certificate program and to MUPP and PhD students in UPP.
Other programs at this university: