Academic Programs in Urban Planning and Related Fields
University of Illinois at Chicago
About the MCD Program
The Master of City Design (MCD) is an intensive one-year, full-time graduate degree focusing on the physical design aspects of cities and the spatial relationships and interactions between people and places. Students learn how to plan for the physical design of cities using spatial thinking that combines analyses of places, meaningful engagement with diverse communities, and design knowledge across scale. Hands-on, field-based studio learning provides immersive exposure to integrated design and contemporary professional practice in complex urban places across Chicago.
The Master of City Design meets demand from domestic and international students with bachelor degrees in architecture, landscape architecture, urban studies, urban planning and related disciplines. The program will prepare students for city/urban design employment or enable them to gain acceptance to doctoral programs in urban planning and design.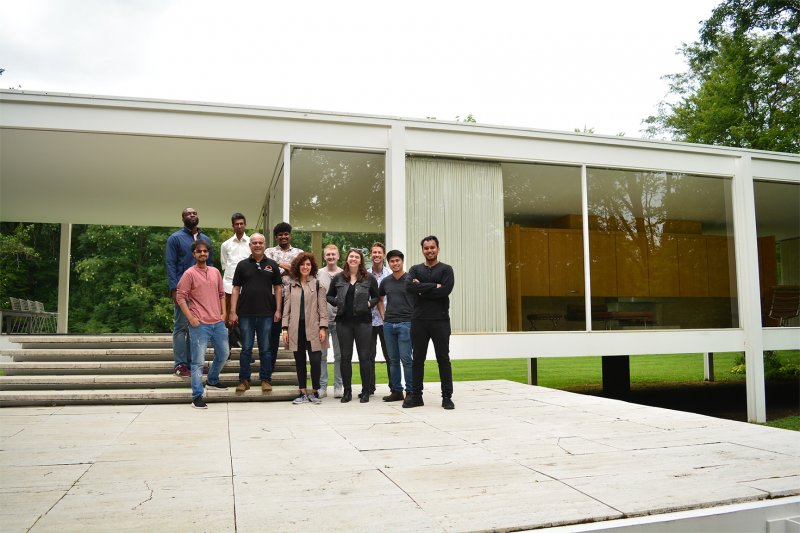 About UIC
UIC is Chicago's only public research university with an exceptionally diverse enrollment of more than 30,000 students from all over the world. With an explicit commitment to support and promote great cities of the world, UIC is also one of the only universities in the nation that is designated as both Research-Extensive and Hispanic-Serving.
Housed in the College of Urban Planning and Public Affairs—devoted exclusively to studying public policies and urban planning initiatives supporting and shaping the public good—the Department of Urban Planning and Policy (UPP) offers one of the largest graduate planning programs in North America, both in terms of full-time faculty, student enrollment, and number of alumni over the last decade. Evident in extensive areawide linkages with a variety of allies and partners ranging from community organizations to planning agencies and professional design firms, few institutions can possibly match our University's collective commitment to urban places and their challenges. The MCD's has robust leadership and taps world-renowned experts as affiliated faculty and practitioners.
Other programs at this university: