University of California, Berkeley
Summer [IN]STITUTE in Environmental Design
---
---
The College of Environmental Design's Summer [IN]STITUTE in Environmental Design is an immersive six-week post-baccalaureate program that gives participants from all academic backgrounds the opportunity to test their enthusiasm for the material and culture of environmental design. Summer Institute students explore the methods and theories of the fields, experience the culture of design and planning studios, connect to top faculty and practitioners, and build a portfolio for graduate school application.
The Institute consists of four cohorts:
[IN]ARCH is designed to immerse students in the foundational theories and practices of architectural design. The program is structured as an introduction to studio culture and architectural discourse, and serves as a vehicle for further academic pursuits within the field.
[IN]ARCH is primarily concerned with fundamentals. Students start with first principles, investigating what it means to "speak" architecture through representation, to literally describe a form into a state of being. Architecture is a philosophical as well as technical pursuit, with a deep disciplinary history that participants are exposed to through a series of essays and exercises in studio.
No prior experience in design is necessary.
[IN]CITY is a comprehensive introduction to the study and practice of urban planning through the lens of sustainability. By attending daily lectures and engaging in studio work, participants acquire the skills necessary to inform planning proposals. [IN]CITY assignments are real projects with actual clients who represent a diverse group of stakeholder organizations in the San Francisco Bay Area.
[IN]CITY students develop in-depth recommendations, analyses and proposals for these client projects, which run the gamut of planning practice: housing and design, bike mobility and transportation, public health and environmental justice, community development and gentrification, urban design, climate action and art in public spaces. In doing so, participants have an opportunity to influence planning in the Bay Area by exploring institutional, political, social, economic and environmental policy challenges.
No prior experience in design is necessary.
[IN]ARCH ADV is an intermediate architectural studio formulated to push the boundaries of architectural thinking and design. The architecture studios are formal, intensive and structured for experimentation with physical ideas. Participants will make models (physical and digital), draw, photograph, collage, montage, diagram, print, scan, map and write as they work. The studio becomes a place for participants to transform thoughts and ideas into form. 
The [IN]ARCH ADV studio places emphasis on an iterative process and deploys three recurring methods for making: analog drawing and photomontage, to connect the eye's critical observations to the hand's critical description; digital modeling, to explore conceptual ideas through 3D digital models; and physical modeling, to develop and embody material ideas in model form using the Digital Fabrication Lab.
Participants must be current architecture majors or recent graduates.
[IN]LAND introduces participants to the practice of landscape architecture as an active inquiry. Students engage in making and experimentation as research into site potentials, where initial ideas are developed and transformed through rigorous investigations. "Agile Territories" describes the overall theme for the program, in which we will pursue inquiries that are agile in nature, seeking to uncover hidden aspects of processes, spaces and materiality.
Space in the schedule is reserved for portfolio production, review and exhibition. Throughout the program, field trips enhance students understanding of the studio concepts. There are office visits to prominent Bay Area Landscape Architecture firms and an introduction to the professional practice. The lecture series consists of professors and practitioners who present a wide variety of professional and academic topics that can be pursued within the disciplines of landscape architecture and environmental planning. Students meet weekly to discuss the lecture and reading assignments, allowing them to develop their skills of critical discussion and knowledge sharing.
No prior experience in design is necessary.
Participants in the Institute graduate with:
A network of highly engaged peers, faculty and practitioners.
College-level credit on an official UC Berkeley transcript.
A competitive portfolio/application for the graduate school admissions process.
A clearer sense of potential academic and professional trajectories within the field of environmental design.
First-hand exposure to the culture of the design/planning studio environment.
Proficiency with visual communication tools and software relevant to the discipline.
---
Find More Programs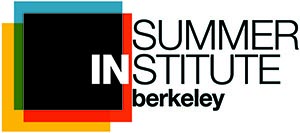 Michaela Ballek,
Director of Summer Programs
David Orkand, Academic Program Director
University of California, Berkeley
College of Environmental Design
212 Wurster Hall
Berkeley, CA 94720
US
Find More Programs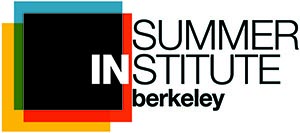 Michaela Ballek,
Director of Summer Programs
David Orkand, Academic Program Director
University of California, Berkeley
College of Environmental Design
212 Wurster Hall
Berkeley, CA 94720
US