University of California, Berkeley
Summer [In]stitute in Environmental Design
---
---
The College of Environmental Design's Summer [In]stitute in Environmental Design is an intensive six or eight-week program for anyone who considers applying for a graduate degree program in an environmental design discipline: architecture, landscape architecture, and urban planning. 
Each program includes a lecture series, a design or planning studio, media workshops, and the three in-person programs [IN]ARCH, [IN]LAND and [IN]CITY also conduct site visits. By fulfilling the program requirements, students earn a certificate of completion and graded credit on an official UC Berkeley transcript. All in-person classes are held in Bauer Wurster Hall, CED's home on the UC Berkeley campus.
International students are welcome and encouraged to apply. Some international students and working professionals might find it easier to attend the online course [IN]DESIGN, which stretches over eight weeks to lighten the workload per week. 
No design experience is necessary for any of the four cohorts.
Participants in any of the Summer [In]stitutes graduate with:
A network of highly engaged peers, faculty and practitioners
College-level credit on an official UC Berkeley transcript
A competitive portfolio/application for the graduate school admissions process
A clearer sense of potential academic and professional trajectories within the field of environmental design
First-hand exposure to the culture of the design/planning studio environment
Proficiency with visual communication tools and software relevant to the discipline
Summer [In]stitute alumni have been accepted to graduate programs at Columbia, Cornell, Harvard, MIT, Princeton, Rice, University of Illinois, University of Michigan, University of Pennsylvania, University of Washington, Yale, and at UC Berkeley.
THE PROGRAM
The Summer [In]stitutes give participants from all academic backgrounds the opportunity to test their enthusiasm for the material and culture of environmental design. Summer [In]stitute participants explore the methods and theories of the fields, experience the culture of design and planning studios, connect to top faculty and practitioners, and build a portfolio for graduate school application.
The Summer [In]stitute in Environmental Design consists of four cohorts. Each participant will choose one of the following:
[IN]ARCH is an intensive six-week program designed to immerse students in the foundational theories, philosophical principles and technical practices of architectural design. The program is structured as an introduction to studio culture and architectural discourse, and serves as a vehicle for further academic pursuits within the field.
[IN]ARCH teaches fundamentals of design, studio culture and architectural discourse with an emphasis on two linked but distinct components: studio instruction and media instruction. These are supplemented by a lecture series, field trips, readings and project reviews. The media component of the course provides historical/conceptual context for, and a practical knowledge of, various modes of representation. These techniques are both analog and digital, covering two and three-dimensional representational concerns through drawing, modeling and presentation/portfolio development. 
[IN]CITY is an intensive six-week program designed to immerse students in city planning and urban design. By attending daily lectures and engaging in studio work, participants acquire the skills necessary to inform planning proposals. [IN]CITY assignments are based on real projects with actual clients who represent a diverse group of stakeholder organizations in the San Francisco Bay Area. These organizations actively aim to influence sustainable planning policy at the local, county and regional levels.
[IN]CITY students develop in-depth recommendations, analyses and proposals for these client projects, which run the gamut of planning practice: housing and design, bike mobility and transportation, public health and environmental justice, community development and gentrification, urban design, climate action and art in public spaces. In doing so, participants have an opportunity to influence planning in the Bay Area by exploring institutional, political, social, economic and environmental policy challenges.
[IN]LAND is an immersive six-week program in which students are introduced to the fundamentals of landscape architectural practice through the process of making and experimentation as research into site potentials. Initial ideas are developed and transformed through rigorous investigation in a collaborative studio environment. Students develop a landscape vocabulary that engages with the concepts of ecology, public space, sustainability and multiple scales of design.
Throughout the course, students learn to express a site in terms of its organizational and relational characteristics while investigating a range of potential conditions over time. Individually and collectively, students pursue inquiries that are agile and flexible, and experiment with various mediums to uncover hidden aspects of processes, spaces and materiality.
[IN]DESIGN is an intensive, eight-week online program for students interested in graduate school and career options in the environmental design disciplines of architecture, landscape and urbanism. Foundational lessons include history, theory, methodology, and analysis, to establish a knowledge base for the architectural design process.
The [IN]DESIGN studio begins with a two-week analytical city project, which traces the evolution of the San Francisco Bay Area. During the following six weeks, students will make models focusing on spatiality and radical representation culminating in an architectural project, sited in San Francisco.
The design studio will be taught remotely using Zoom for live visual critiques of models and drawings uploaded to a Miro white board. The iterative design process will give students the opportunity to develop a series of project-based artifacts that ultimately lead to the production of a portfolio of architectural projects for graduate school applications.
---
Find More Programs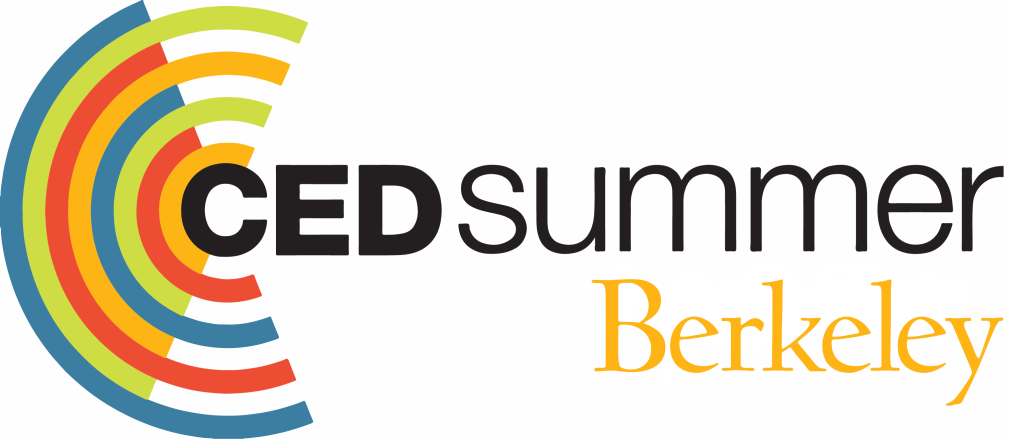 Michaela Ballek,
Director of Summer Programs
David Orkand, Academic Program Director
University of California, Berkeley
College of Environmental Design
212 Wurster Hall
Berkeley, CA 94720
US
Find More Programs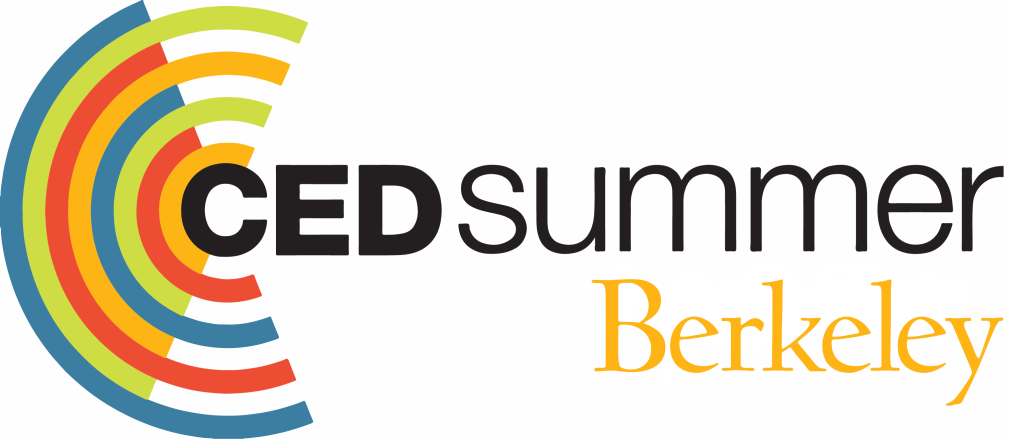 Michaela Ballek,
Director of Summer Programs
David Orkand, Academic Program Director
University of California, Berkeley
College of Environmental Design
212 Wurster Hall
Berkeley, CA 94720
US