---
Gentrification is a trend most commonly associated with hip, edgy urban areas. Thomas Sigler argues that the phenomenon is occurring with increasing frequency in America's small towns, particularly as they allow online business owners to cut overhead dramatically.

Over the past two decades, few urban issues have been as prolific – and as contentious – as gentrification. While neighborhood boosters tout the 'renaissance' of neighborhoods like Los Angeles' Silver Lake and New York's Williamsburg, working class residents lament the soaring rents and displacement that has traditionally accompanied the process.
The term 'gentrification' was first introduced by sociologist Ruth Glass in the 1960s to describe a trend that was transforming some of London's relatively central neighborhoods such as Islington and Clapham. Drawing upon neo-classical urban land use models, the term 'gentrification' was coined in reference to the 'invasion' of a working class neighborhood by wealthier 'gentry'. To generalize, as center city rents increased, neighborhoods just outside the CBD featuring a solid housing stock and relatively cheap rents became increasingly desirable, at first to artists in search of larger spaces, and later to White-collar residents seeking lower rents and an 'edgy' character.
What in the 1960s was a rather incipient trend isolated to only a few cities that were on the cutting edge of a post-industrial shift, the phenomenon quickly emerged in cities throughout Europe, North America, and Australia. More recent examples such as Quito's Mariscal or Shanghai's Xintiandi indeed demonstrate the global reach of gentrification, at least in an urban context.
Given the contemporary scope of gentrification, I wish to draw attention back to the United States and address a basic, yet not-so-obvious, question: Is there such a thing as 'rural' gentrification, and if so, where? Though the premise may seem contradictory, as gentrification is practically by definition an urban phenomenon, I argue that there is such a thing as rural gentrification, and that it might be more pervasive than you think.
Rural gentrification heralds the placelessness and 'footloose' nature of work in the 21st Century. Drawn by preexisting cultural, geographic, and/or historic assets, a small but significant professional cohort has traded the bustle of Metropolitan America for Smalltown, USA. In the process, a smattering of bucolic college towns, action sports meccas, and colonial-era hamlets have developed into economically and culturally vibrant micropolises, thanks largely to the endless possibilities afforded by e-commerceand telecommuting.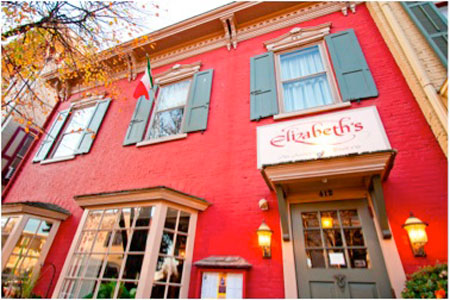 Take Lewisburg, Pennsylvania (pop. 5962), for instance. Located on the Susquehanna River and home to Bucknell University, downtown Lewisburg resembles a smaller version of Princeton or Amherst much more so that it does any other locale within a two hour radius, featuring a plethora of coffee houses, book stores, art galleries, and boutiques. As New York transplant Paul Baglio, Jr. notes, "Lewisburg is on the move, partly because of Bucknell's commitment to the arts". His gallery, which features decorative art and high-end fashion, attributes its success both to a handful of local clients, as well as an increase in "people's level of comfort shopping and doing business online".
Numerous towns in the intermountain west have grown exponentially due to their proximity to ski resorts, national parks, and other recreational assets. Moab, Utah (pop. 4950) has become something of a Xanadu for mountain biking enthusiasts, while Jackson, Wyoming (pop. 9441) offers some of the country's best powder in the winter and easy access to Yellowstone and Grand Teton National Parks during the rest of the year. Both locales are home to several outdoors retailers and art galleries, many with a considerable online presence complementing their downtown storefronts. Moab's decline in the wake of a dying uranium-mining industry was reversed by a shift toward tourism and cultural industries, and Jackson's population nearly doubled in the 1990s for the same reasons.
It is important to distinguish these culturally vibrant small towns from the myriad retirement communities that have sprung up in rural America. Though places like Branson, Missouri and Hot Springs, Arkansas appear to have an appeal rooted in many of the same elements, much of the housing stock is promoted and sold by large-scale commercial real estate ventures, despite claims to an authentic 'historical' charm in both cases. Furthermore, newcomers to retirement communities arrive with the intention of disengaging with the working world rather than joining it. Thus, it is the corporatized production and branding of 'place' that attracts new residents, rather than small-scale lifestyle amenities that foster a shift in sense of place.
By contrast, an influx of entrepreneurs and small business owners has transformed the economic profile of many newly 'gentrified' towns. Beaufort, South Carolina (pop. 12,492), for example, has been recognized in the national media for its charming character and arts scene. Though Beaufort has been billed as an ideal place to retire, only 14% of the population is older than 65 (the national average is 13%), compared to 20% and 21% in Branson and Hot Springs, respectively.
It is also important to recognize that these locales are bona fide small towns, or at least small, independent cities. In other words, none of these are functionally attached to a greater metropolitan area (as in the case of Tiburon, California or Park City, Utah), meaning that newcomers either find work locally or hook into the digital economy. Thus, the changes in towns such as Hendersonville, NC (pop. 12,900) and Glenwood Springs, CO (pop. 9427) qualify as rural gentrification, rather than being merely a suburban or exurban extension of technology-led metropolitan decentralization.
As some have suggestedthe demographic changes that accompany rural gentrification may be considerably more benign than in the case of its urban counterpart. Rather than being displaced from the area altogether, low-income families can often still live in adjacent townships, and benefit from enhanced public schools and new employment opportunities. Furthermore, as towns grow, municipal services improve in both quantity and quality.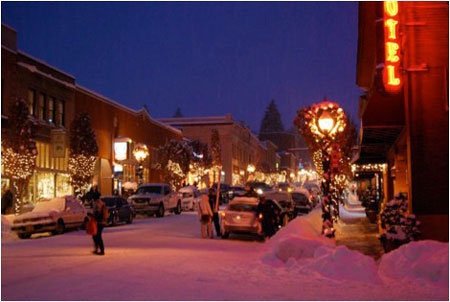 The picturesque town of Hood River, Oregon (pop. 6876), for example, has increased nearly 50% in population since 1990, as world-class windsurfing opportunities complement its mild weather and stunning setting on the Columbia Gorge. 150 miles downstream in Astoria (pop. 9560), a vivacious cultural scene maintains its population steady, even as the native canning industry has faded away and its port continues to decline in importance.
Though rural gentrification is not necessarily the result of local economic change, it often creates it, as newcomers are in many cases drawn by the business opportunities created by broader economic trends. As rural America is transformed by the industrialization of agriculture and the offshoring of manufacturing, alternative sources of economic growth have been sought. Moreover, while a plant closure can bring economic distress to a large city, it can be outright tragic for a small town whose citizens are disproportionally reliant on that plant for employment. In Lewisburg, for example, the 2005 closure of the Pennsylvania House furniture plant preceded the 2009 bankruptcy of cable manufacturer JPM, which had been locally owned and operated since 1949. Thus, economic instability is not a precondition for rural gentrification, per se, but as the rural U.S. is affected by the same sorts of industrial dislocations experienced by the metropolitan U.S., unique opportunities arise and entrepreneurs can step in to fill the voids.
Newer, smaller businesses can leverage a skilled local labor force, as well as underutilized 'Main Street' storefronts to open art galleries, B&Bs, coffee shops, vintage stores, and a host of other businesses that could be lumped into the categories of hospitality or cultural industries. This economic shift is oftentimes quite welcomed by locals, who may be recovering from the loss of larger, legacy businesses. Mendocino, California (pop. 1004), for example, was slowly dying in the wake of the local logging industry's collapse when a local arts movement reversed its fortune in the 1960s.
While this cohort of towns frequently features colleges or resorts that 'anchor' both jobs and demand for local services, it is the nascent small businesses, rather than large institutions or corporations that foster economic vitality. In Hood River, for instance, local food producer Turtle Island Foods is building a brand-new $10 million plant to make meat-alternative products under its popular Tofurky label. Medium-sized businesses such as Turtle Island provide an employment base that complements a host of smaller enterprises and work-from-home households to form the cornerstone of a 'gentrified' rural micro-economy.
Perhaps the biggest challenge facing older residents of gentrifying towns is housing prices. Lewisburg's median home value is a 'staggering' $167,000-slightly above the state average, but still laughable for Bucknell parents visiting from Bergen County, NJ (with a median home value of $476,000). However, put into perspective, median home values in the neighboring towns of Milton and Mifflinburg stand at $98,000 and $128,000 respectively. Many longtime Lewisburg residents have been priced out of the borough, and even middle-class newcomers find it more affordable to settle in one of the surrounding municipalities. The median home price in Hood River is $326,000, considerably higher than the state average of $257,000 and even more than in Portland, where wages are substantially higher. This is driven by a limited supply within the municipal limits and growing demand due to a strong second home market as well as an influx of relatively wealthy permanent residents. In the case of Beaufort, the lack of adequate affordable housing in the region has left service workers to commute up to four hours a day, mainly because its 'Low Country' geography affords very few surrounding townships to act as 'escape valves' for those seeking less expensive accommodation.
For planners, the increase in home prices in not necessarily seen negatively, as an expanded tax base equals a more robust municipal resource pool. They are, however, cognizant of issues like affordable housing, exclusionary zoning, and a constantly shifting economic base. In fact, in many ways, these towns are a microcosm of what urbanists have been witnessing in cities for two decades. The plight of Beaufort's service workers parallels that of those featured in Bowling for Columbine, in which filmmaker Michael Moore documents the lengthy daily grind of Flint, MI residents who commute several hours to wealthy Auburn Hills for low-wage service jobs.
The trend toward rural gentrification is likely to continue as online retailing, and the virtual economy more generally, open up nearly endless geographic possibilities to the digirati. This is likely to expand the service-sector even further, as formerly-urban small business owners and employees are unlikely to forgo their morning latte, leading me to ask: does Oregon have a barista's union yet?
---
Dr. Thomas Sigler is a Visiting Assistant Professor of Geography at Gustavus Adolphus College in St. Peter, Minnesota. Having recently completed his Ph.D. at Penn State, he has worked abroad in numerous contexts including Panama, Honduras, and the Democratic Republic of the Congo. After finishing the semester in Minnesota in May, he will join the staff as a Lecturer in the School of Geography, Planning and Environmental Management at the University of Queensland in Brisbane, Australia.
The Hyperloop's Prospects Dim
The media is coming around to the idea that the hyperloop is not a near-term solution for the country's transportation woes. It's too little, too obvious, too late.
The Great American Exodus: A Conservative's Perspective
During his keynote speech on September 11 at the National Conservatism Conference in Miami, Florida Governor Ron DeSantis describes the demographic shifts in America since he became governor in 2019 in what he calls the 'Great American Exodus.'
This six-course series explores essential urban design concepts using open source software and equips planners with the tools they need to participate fully in the urban design process.
This course aims to provide an introduction into Urban Design Sketching focused on how to hand draw master plans using a mix of colored markers.
View More