No-Exam Bylaws Amendment for Planning Faculty Will Cheapen AICP Certification
Stuart Meck and Rebecca Retzlaff call the attention of AICP certified planners to an upcoming change to the certification process which they believe will "degrade and cheapen" the AICP designation.
The American Institute of Certified Planners (AICP) Commission is trying to pull a fast one with a proposed amendment to its bylaws that would waive the requirement of taking the written computerized examination for tenured faculty members who are in planning programs that are accredited by the Planning Accreditation Board (PAB). All others who want certification will still have to take the examination. We believe this action will degrade and cheapen AICP certification and we urge AICP members to contact the Commission to oppose it as well.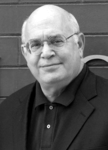 While this initiative has been in the works for at least six months, AICP members only found out about it if they read through the November 2011 AICP Interact, the electronic newsletter that goes out to its members, where the request for "feedback" was buried near the bottom. There is nothing about this on the home pages of American Planning Association (APA) or AICP and you can't find anything by searching the APA website. The deadline for submitted comments is "no later than December 1, 2011." The short time frame in the middle of the busy holiday season makes it impossible for AICP members as well as Chapter boards to respond and comment intelligently. We think AICP is going through the motions of asking for input that it really doesn't want to hear.
Noting that Ph.D.s dominate planning faculty today, AICP argues that a university's grant of tenure to a faculty member "must be approved through a rigorous process that includes votes of approval at several stages. This will be considered as an alternative to a written examination." Part of that process includes evidence of "[r]esearch and publication."
Unfortunately, AICP does not appear to have conducted any kind of survey of university tenure practices. If it had, it would find out that the requirements for tenure differ, including the number of publications in refereed journals, the "prestige" of the publication, the quality of teaching evaluations, and service, if any. Academic politics occasionally raises its ugly head. Moreover, the final arbiter of tenure is not the planning faculty itself, but a university's president or its board of trustees.
Modern planning faculties are filled with people who have never practiced planning at all and do not have planning degrees. It is common to find planning faculties with doctoral degrees in history, political science, economics, environmental science, geography, and similar academic disciplines. There's nothing wrong with that (in fact it's good), but they are not planners.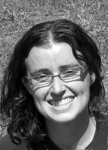 Further, the granting of tenure has absolutely nothing to do with capacity for practice, which is what AICP is about. The message the Commission is sending with this idiotic proposal is that while you can spend thousands of dollars to earn a planning degree (often going into considerable debt) and take a test after a certain period of experience, the people who teach you really never have to prove what they know in an objective test. Nor, more critically, would these faculty members have to show, for example, that they could understand and apply the AICP Code of Ethics and Professional Conduct or that they knew the basics of American planning law, topics that the examination tests for and the AICP certification maintenance program requires special attention to.
What a fraud and insult this proposal represents to the hard-working planners who have dutifully followed the rules, gotten their education and experience, and have taken and passed the certification examination (and for the planning faculty who did likewise)!
Some type of examination has always been part of certification. The predecessor to AICP, the American Institute of Planners (AIP), used an oral examination in which the candidate for AIP certification was quizzed by a trio of largely male senior planners. But the examination process was tainted by the biases of the examiners and, frankly, whether or not one or more of them had a grudge against the hapless examinee. Because of serious questions about its objectivity and ability to test planning knowledge fairly, AIP discontinued the oral examination about a year before the merger with the American Society of Planning Officials in 1978 that created APA. AICP has administered a multiple choice written examination since 1979.
In a November 13, 2011, email to AICP President Anna Breinich and AICP Commissioner Deborah Lawlor, Dwight Merriam, a former AICP president himself and a nationally recognized land use attorney, raised this uncomfortable question: "Does the professional engineering association or AIA [American Institute of Architects] or ASLA [American Society of Landscape Architects] or the medical schools give tenured professors in accredited schools certifications to practice? Is there any profession that does this? Law schools certainly don't."
More to the point, Merriam added, "I don't want to compete against a no-exam AICP professor doing consulting on the side, or have my home town hire one for a consultation, any more than I would want a brain surgeon who happens to be on the faculty of a medical school doing surgery on my . . . brain." Instead, he suggested that to encourage faculty members in PAB-accredited schools to become AICP members, AICP should waive their examination fees, waive annual dues for a term of years, or provide a discount. "That should encourage them to participate," Merriam wrote.
If you agree with us that tenured faculty members at PAB –accredited planning programs should not have the luster of AICP certification without taking the examination like the rest of us, fire up your word processor and email and let AICP President Anna Breinich and the rest of the AICP Commission know exactly how you feel. Turn up the heat! Don't let these people off the hook because they are accountable to you.
---
Stuart Meck, FAICP, is an associate research professor in the Edward J. Bloustein School of Planning and Public Policy, at Rutgers, The State University of New Jersey, in New Brunswick. He is a former APA National President and Commissioner on the AICP Commission. Rebecca Retzlaff, AICP, , is an assistant professor in the School of Architecture, Planning, and Landscape Architecture, at Auburn University, Auburn, AL. Both have taken and passed the AICP examination.
Topics