Prefab, 10' by 10' Affordable Homes
Stación-ARquitectura Arquitectos has designed a modular home to house poor families in Monterrey, Mexico.
The Modulo 10 x 10 is made from recycled materials, including the fiberglass panels that protect the exterior. The designers claim that it can be assembled easily and quickly enough to be used in emergency situations, and it uses ventilation and solar deflection to keep the inside cool.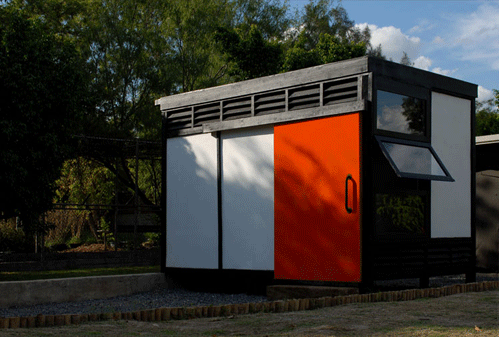 Photo:
Stación-ARquitectura Arquitectos
More pics over at Inhabitat.
Published on Friday, October 21, 2011
in