Will New York's Next High Line Be Underground?
Three urbanist entrepreneurs are trying to transform an old underground trolley terminal into green space.
An architect, a tech exec, and a money manager are pushing a new vision for a long dead subway terminal on the Lower East Side. But how does the threesome plan to bring the sun underground?
Justin Davison of New York Magazine talked with James Ramsey, the architect in question:
"The key, he says, is the 'remote skylight,' a system that channels sunlight along fiber-optic cables, filtering out harmful ultraviolet and infrared light but keeping the wavelengths used in photosynthesis."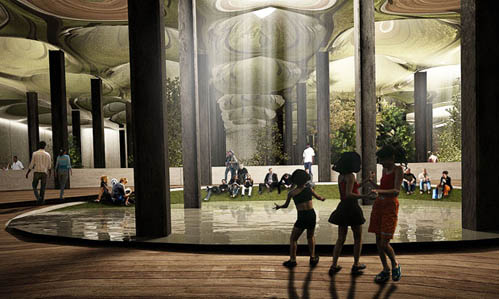 Delancey Underground rendering. Photo:
RAAD Studio.
Thanks to Noah Tavlin