2 architects from the firm HPlusF took on the challenge of taking a Hummer and redesigning it into a modular dwelling. Thus, the HummerHaus.
Using eight Hummer shells mounted to a steel frame, the HummerHaus attempts to create sustainable architecture from a symbol of waste.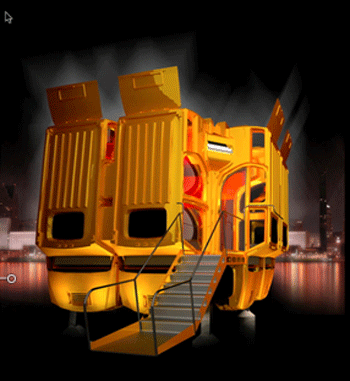 All rights reserved HplusF Architects.
Published on Monday, July 25, 2011
in