Cleaner Air for East Coast Residents
The EPA announces new emissions standards for power plants that will "improve air quality for 240 million Americans living in states where the pollution is produced or where it travels downwind."
John Broder of The New York Times reports:
"The new regulation, known as the Cross-State Air Pollution Rule, is essentially a rewrite of one issued by the George W. Bush administration in 2005 but invalidated by a federal judge in 2008. The regulation, known popularly as the transport rule because it is directed at emissions that are carried eastward by prevailing winds, is a significant toughening of the acid rain program that was part of amendments to the Clean Air Act in 1990."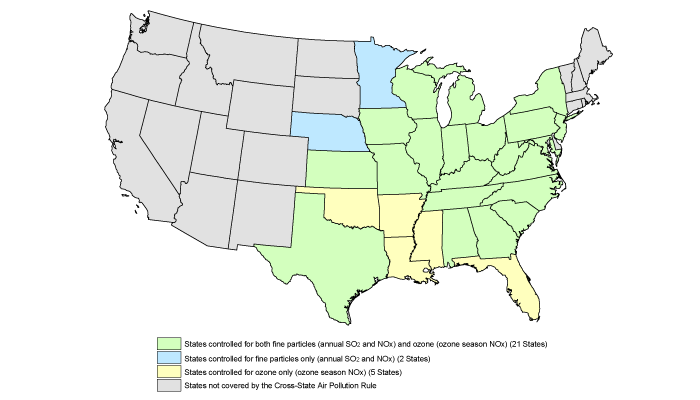 "The rule, which governs emissions of sulfur dioxide and nitrogen oxide from fossil-fuel-burning power plants, does not explicitly aim at carbon dioxide and other greenhouse gases that contribute to global warming. Those are covered by other, far more controversial, proposed regulations," Broder points out.
Effective 2012, the new policy will cost taxpayers less than $1 billion annually and is applicable to 28 states east of the Rockies save a few.
Topics