Fantastical Canopy Covers Seville Public Space
The Metropol Parasol sweeps majestically up out of the Plaza de la Encarnacion in Seville, Spain. The world's largest wooden structure, it was completed only last month.
Marcia Argyiades writes:
"The exceedingly developed infrastructure aids in triggering the movement at the square, thus transforming it into a hive of activity – a social and cultural hub where both residents, visitors and tourists can gather under the architecturally motivating "crown-like waffle"."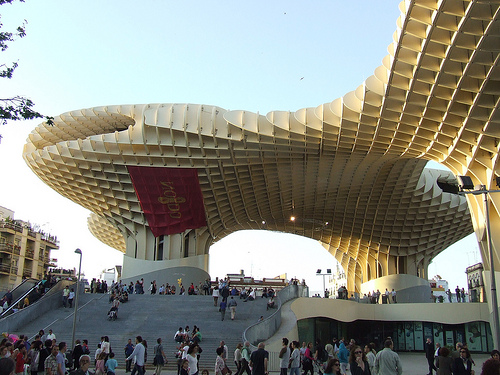 Image courtesy of Turismo de Sevilla.
Published on Thursday, April 28, 2011
in