For Halloween, a group of designers from Steven Holl turned their favorite architects into jack-o-lanterns.
Kyle May of Abrahams-May and Julia van den Hout carved 16 pumpkins to bear the likenesses of modern day starchitects like Zaha Hadid and Frank Gehry as well as historic figures like Louis Kahn and Philip Johnson.
New York Observer has a slideshow.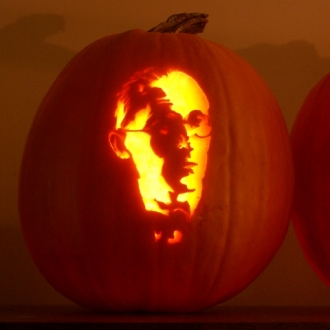 Le Corbusier, illuminated.
Published on Monday, November 1, 2010
in