Innovation and Maintaining Competitiveness – Help Your Community Survive
International Economic Development Council
---
---
June 1-4, Raleigh, North Carolina
IASP CONFERENCE REGISTRATION DEADLINE EXTENDED!
Register Before April 17th and Save – IEDC affiliates enter Organization Code: IEDC
IEDC is partnering with The Research Triangle Park in Raleigh, NC and the International Association of Science Parks (IASP), based in Malaga, Spain, to present the 2009 IEDC Technology-Led Economic Development Conference and IASP World Conference on Science and Technology Parks.
CONTRIBUTING TO REGIONAL COMPETITIVENESS & IMPACT WITH INNOVATION
Beyond job creation and tax base enhancement, innovation offers parks and communities significant economic benefits that are not easily quantified. In challenging economic times, these assets can help communities and regions foster recovery and remain competitive. Join IEDC in Raleigh, NC as we examine how to identify, measure and capitalize on unrecognized strengths that can help overcome a downturn but strengthen your community's innovation system for future prosperity.
Keynote speaker Robert Atkinson is President of the Information Technology and Innovation Foundation, a Washington, DC-based technology policy think tank. He is also author of the book, The Past and Future of America's Economy: Long Waves of Innovation that Power Cycles of Growth (Edward Elgar, 2005). Dr. Atkinson is also a regular contributor to many blogs, including the Huffington Post, Fast Company and National Journal. Dr. Atkinson has an extensive background in technology policy, and has conducted ground-breaking research projects on technology and innovation. He is a valued adviser to state and national policy makers, and a popular speaker on innovation policy nationally and internationally.
LEARN MORE ON INNOVATION FROM ONE OF THE WORLDS LEADING ENTREPRENEURS
Doug Hall, Professional Inventor, Researcher, Author, Founder & CEO of the Eureka! Ranch, will be delivering the keynote breakfast speech. Doug Hall, a modern day Robin Hood for businesses, provides wisdom, experience, and creativity in delivering key messages important to leaders across all industries. Since 1986, his Eureka! Ranch consulting team has helped corporations such as American Express, Nike, Procter & Gamble and Walt Disney discover Measurably Smarter Choices for Growth. It's working, as this innovation incubator has a world-class 88% client repeat rate.
Today, in addition to helping corporate clients, Doug is on a mission to bring the Eureka! Ranch innovations and technologies to real world entrepreneurs. He's developed a new licensed offering called Eureka! Winning Ways that helps small and mid sized businesses discover measurably smarter choices for growth. In fact, the U.S. Department of Commerce's manufacturing extension partnership makes Eureka! Winning Ways available to communities throughout the U.S. - a sound recovery and competitiveness strategy. Learn more by registering today!
View the conference program: http://www.iedconline.org/Tech-LedConference/Program.html
Expert speakers: http://www.iedconline.org/Tech-LedConference/Speakers.html
Register today: http://www.iedconline.org/Tech-LedConference/Registration.html
Posted March 27, 2009
---
Want to see more events?
---

Planetizen Courses: Online Training in Urban Planning
Access more than 250 urban planning courses on your computer, phone, or tablet. Learn today, plan for tomorrow.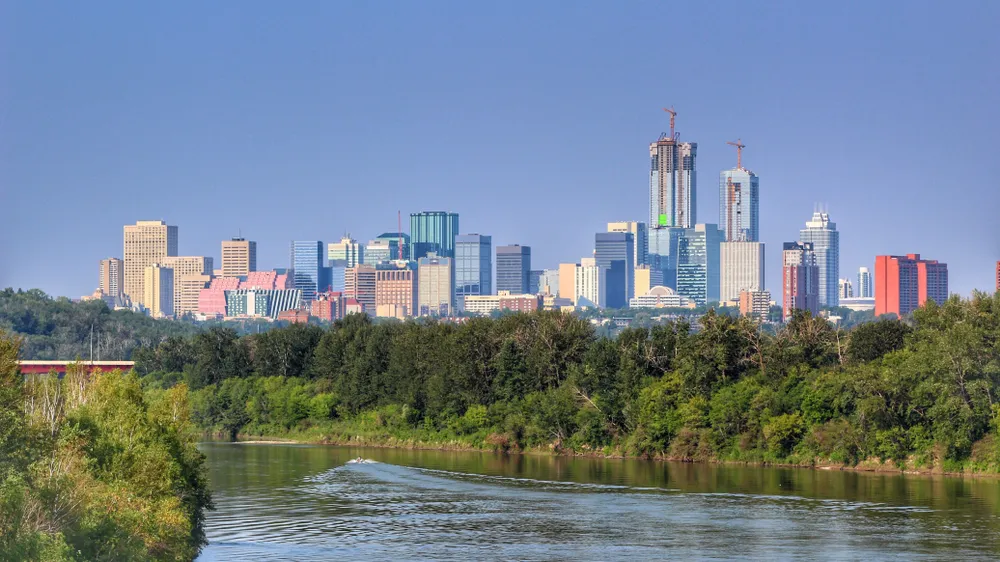 ---

Planetizen AICP* Exam Prep Class
90% of students who took our class passed the exam and became AICP* certified.