Aging and Disability: Implications for the Housing Industry and Housing Policy in the United States
Routledge
---
---
The publication of Aging and Disability: Implications for the Housing Industry and Housing Policy in the United States highlights the critical need for planners and policymakers to address the impacts, both tangible and intangible, that increased levels of aging and disability will have on the future housing market.
There is little question that population growth and aging will raise the number of U.S. households with at least one disabled resident over the next several decades, spurring the need for homes with accessibility features. Over 90% of existing housing is said to be inaccessible to people with mobility impairments. Federal legislation requires access to new multi-family structures, but nearly all new single family houses are exempt from access requirements regarding ground-floor bathrooms, wide doorways and zero-step entrances.
With the average life-span of a single family detached unit being between 75 and 100 years, Smith, Rayer and Smith show that an average of 6.4 different households will inhabit such a structure over its expected lifetime. And in the U.S. 31% of people have a long-lasting mobility impairment after the age of 65. Adding visitability, or the likelihood that a household will have a disabled visitor, and this becomes an even more critical issue. This paper shows that up to 91% of single family houses may need features for disability access at some point between now and 2080, highlighting a substantial gap between the need for and supply of accessible housing.
Not only does this provide an opportunity for developers to address a growing market opportunity, it highlights an issue that must be addressed by planners and developers alike – mitigating the cost, both social and economic, of disabled citizens being forced into residential care through lack of accessible housing.
The tangible economic cost of such care is high, with the average annual cost of nursing home care estimated at $74,000 for a private room and $64,000 for a semi-private room. The taxpayer carries a huge part of this burden, with Medicaid and Medicare covering 60% of the $122 billion spent on nursing home care in 2005.
However, the intangible costs could be even greater. Not only would increasing the ability of older people to remain in their homes decrease taxpayer burden, but it would maintain a degree of dignity and independence which most Americans value. Helping people avoid or delay the need for nursing home care may be an important benefit of raising the stock of accessible housing. At the same time, maintaining independent living could slow the rates of older homeowners selling property, with the concomitent pressure on a fragile housing market.
The needs of an aging population, combined with concerns about the civil rights of people with disabilities and the high public cost of nursing home care, make the lack of accessible housing a critical issue for planners and policy makers.
Given that Smith, Rayer and Smith have used conservative estimates about the levels of disability in the US population between now and 2050, and given the enormous price differential between building in accessiblity at the design stage and converting existing housing, it's imperative that this issue is addressed as soon as possible.
Notes to Editors
Probability of disabled residents per household
Under medium assumptions, the researchers project that 21% of households will have at least one disabled resident in 2050 using the first disability measure (physical limitation) and 7% using the second (self-care limitation). They estimate that there is a 60% probability that a newly built single family detached unit will house at least one disabled resident during its expected lifetime using the first measure, and a 25% probability using the second measure. When disabled visitors are accounted for, the probabilities rise to 91% and 53%, respectively. Given the desire of most people to live independently for as long as possible, these numbers reflect a large and growing need for housing units with features that make them accessible to disabled persons.
Ageing of US population
The elderly population of the United States is large and growing rapidly. In 2000 there were 35 million persons aged 65 and older, making up 12% of the total population. This population is projected to exceed 86 million by 2050, making up 21% of the total (U.S. Census Bureau, 2004). The oldest segment of the elderly population is growing particularly rapidly, with the population aged 85 and over projected to grow more than fivefold between 2000 and 2050, from 4 million to 21 million. Since disability rates rise with age, there is a strong likelihood that population aging will bring large increases in the number of disabled persons.
For further information contact:
Stanley K. Smith [email protected] Telephone: + 1 352-392-0171, ext. 210
professor of economics and director of the Bureau of Economic and Business Research at the University of Florida.
Eleanor A. Smith [email protected] Telephone: 404-378-7455
Executive director of Concrete Change, a national organization concerned with universally accessible housing design.
Journal of the American Planning Association (JAPA)
JAPA publishes only peer-reviewed, original research and analysis. It aspires to bring insight to planning the future. For more than 70 years, it has published research, commentaries and book reviews useful to practicing planners, policy makers, scholars, students and citizens of urban, suburban and rural areas.
To read the article for free please visit: http://dx.doi.org/10.1080/01944360802197132
For more information about the journal please visit:
www.informaworld.com/JAPA
Posted June 30, 2008
---
Want to see more events?
---

Planetizen Courses: Online Training in Urban Planning
Access more than 250 urban planning courses on your computer, phone, or tablet. Learn today, plan for tomorrow.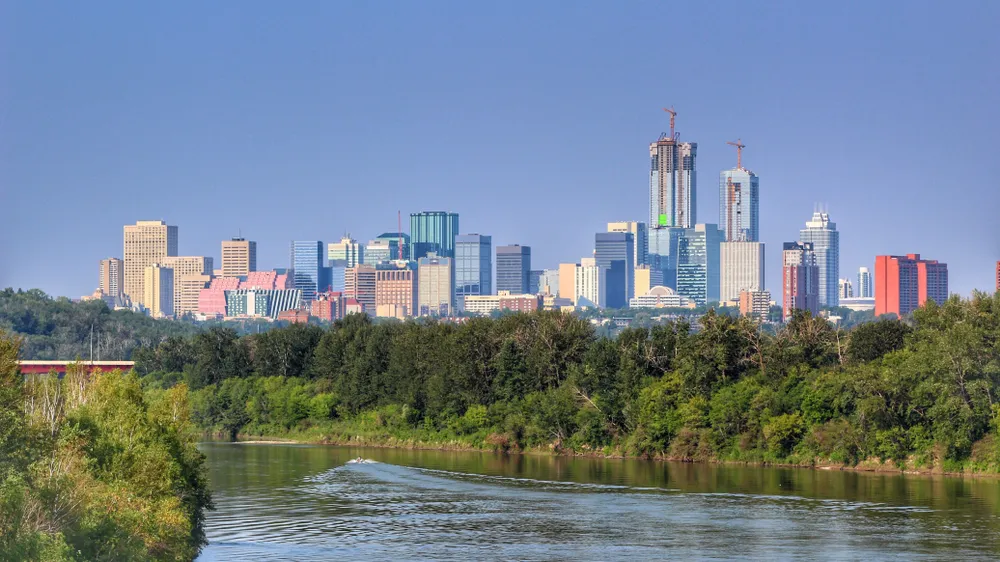 ---

Planetizen AICP* Exam Prep Class
90% of students who took our class passed the exam and became AICP* certified.