EPA 2007 National Award For Smart Growth Achievement
U.S. Environmental Protection Agency
---
---
Release date: 11/14/2007
Contact Information: Dave Ryan, (202) 564-4355 / [email protected]
(Washington, D.C. - Nov. 14, 2007) EPA today recognized one state and four local authorities for innovative community development that protects the environment, preserves community identity and expands economic opportunity.
The winners of the 2007 National Awards for Smart Growth Achievement went to the Housing Authority of Portland, Ore.; the Seattle Housing Authority; the state of Vermont; the town of Barnstable, Mass.; and Manhattan.
"President Bush and EPA see smart growth as smart for our environment, smart for our economy and smart for our quality of life," said EPA Administrator Stephen L. Johnson. "And together with our vital community partners – including these 2007 award recipients – we are helping America responsibly build toward that healthier, brighter future."
As communities around the country look for ways to grow that protect and enhance their natural environment and create prosperity, many are turning to smart growth strategies. They are cleaning and reusing previously developed land; providing more housing and transportation choices; preserving critical natural areas; and developing vibrant places to live, work, shop and play. In addition to creating great communities, these smart growth strategies also protect the quality of our air, water and land.
The awards ceremony was held today in the Great Hall of the National Building Museum in Washington, D.C.
Details on each of the winners:
www.epa.gov/smartgrowth/awards/sg_awards_publication_2007.htm
The awards categories and winners are:
Overall Excellence: The Housing Authority of Portland, Ore., partnered with public and private stakeholders to redevelop an isolated and distressed public housing site into New Columbia, a neighborhood that improves economic opportunity, community livability, and environmental quality.  Local residents were engaged in design workshops and employed for portions of the construction. The project increased the number of houses, including affordable units  and maintained the neighborhood's ethnic diversity.  Innovative stormwater management and street design enhancements encourage walking and biking and reduce the neighborhood's impact on the Columbia River Slough.
Built Projects:  The Seattle Housing Authority worked with community members to turn a dilapidated neighborhood into High Point, a mixed-use, mixed-income, and environmentally sensitive community.  Using green building principles, High Point's more than 1,700 new units are expected to consume less water, electricity, and natural gas than the old community's 716 units.  High Point was developed with leveraged funds from public and private sources and with input from a design committee composed of neighborhood residents.  It includes new parks, a public library, and a health clinic, with retail space to come in 2009. 
Policies and Regulations:  The Vermont Housing and Conservation Board (VHCB), an independent, state-supported agency, promotes compact settlements surrounded by countryside.  VHCB pursues affordable housing, land conservation, and historic preservation initiatives under a single program that balances competing priorities.  Since 2002, VHCB investments of $84 million have supported the development of more than 3,000 affordable homes, the preservation of 44 historic buildings, and the conservation of more than 37,000 acres of farmland, natural areas, and recreation lands.   
Waterfront and Coastal Communities: The town of Barnstable, Mass. created a development strategy for one of its seven villages, Hyannis, that encourages growth and development in the town center, while reducing growth pressure on environmentally sensitive areas along the coast.  Specifically, the town adopted expedited permitting processes, invested in streetscape and wastewater treatment infrastructure, directed development from outlying areas to downtown, and improved public access to the waterfront.  These policies have resulted in almost 100 new residential units (nine of which are for lower-income households), with nearly 150 more planned; 22,000 square feet of commercial space, with another 100,000 square feet planned; and more than 300 jobs.  They have also focused development around existing water and sewer infrastructure, encouraged low-impact design techniques, and protected sensitive natural areas.
Equitable Development: The borough of Manhattan developed a cooperative strategy to expand the housing and commercial options for central Harlem. The Abyssinian Neighborhood Project area was once marked by vacant lots and abandoned buildings.  With help from public and private partners, including the Abyssinian Baptist Church and the Office of the Manhattan Borough President, the Abyssinian Development Corporation launched a community development initiative. Comprehensive programs linked education, job training, and cultural enhancement; 200 affordable housing units were built, with an additional 200 planned; and the project created 15,000 square feet of commercial space for five local businesses. The project also increased access to public transit, created new green space, and minimized stormwater runoff by reusing paved surfaces.
EPA created the National Award for Smart Growth Achievement in 2002 to recognize outstanding approaches to development that benefit the economy, the community, public health, and the environment. Over the past six years, EPA has received 481 applications from 46 states, the District of Columbia, and Puerto Rico.
The competition was open to state, regional, and local governments and other public sector entities. Winners were selected based on how effectively they used smart growth strategies to improve their communities and how well they engaged citizens and fostered partnerships.
The awards were presented by Benjamin H. Grumbles, EPA Assistant Administrator for Water, on behalf of EPA's Office of Policy, Economics and Innovation (OPEI). OPEI is home to the Agency's smart growth program which, in addition to presenting the annual awards, conducts research and policy analysis on growth issues, provides direct technical assistance to state and local governments, delivers outreach and public education, and collaborates with partners in the Smart Growth Network (www.smartgrowth.org), a coalition of more than 30 state and national organizations focused on development issues.
Related Link: 2007 National Award For Smart Growth Achievement Booklet
For more information contact:
Daniel J. Hutch, Economist
U.S. Environmental Protection Agency
1200 Pennsylvania Ave. NW MC-1807T
Washington
DC 20460
USA
Phone: 202-566-2844
Fax: 202-566-2868
Email: [email protected]
Posted November 15, 2007
---
Want to see more events?
---

Planetizen Courses: Online Training in Urban Planning
Access more than 250 urban planning courses on your computer, phone, or tablet. Learn today, plan for tomorrow.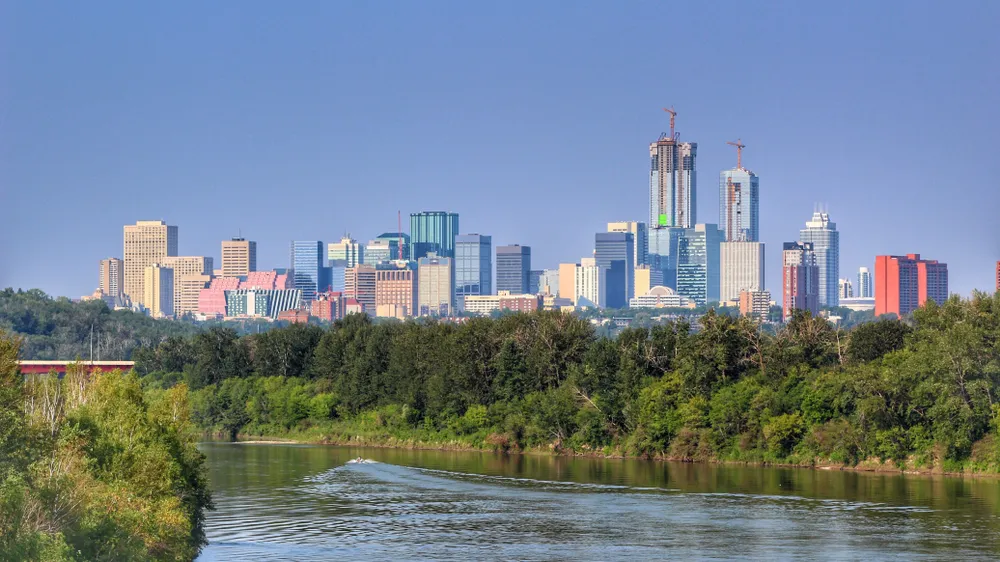 ---

Planetizen AICP* Exam Prep Class
90% of students who took our class passed the exam and became AICP* certified.