Introducing the PLANetizen Correspondent Program
PLANetizen
---
---
A growing awareness of the role urban planning and development plays in our communities and quality of life has caused the PLANetizen network to expand rapidly with readers from not only across the United States and Canada, but across the globe. Our news coverage has likewise expanded from just 100 sources two years ago, to over 900 sources today. PLANetizen remains the only human-edited urban planning and development news source that publishes the latest planning news every single day.
In response to this rapidly-growing demand for urban planning and development news from across the globe, we are pleased to introduce the PLANetizen Correspondent Program.
PLANetizen Correspondents are news contributors who specialize in urban planning-related topics (such as smart growth, transportation, environmentalism, urban design, architecture, landscape architecture, economic development, etc.), or who have extensive knowledge about planning issues in a geographic area (country, region, city).
PLANetizen Correspondents gain experience and keep on top of the changing landscape of theories, policies and practice, and receive recognition on the PLANetizen website for their service to the online urban planning and development community. If you think you may be interested in applying to become a PLANetizen Correspondent, please review the program's description and benefits.
Program Description:
PLANetizen Correspondents collect and summarize urban planning and development-related news. Correspondents will generally commit to submitting at least three news summaries a week, for a minimum of six months. The program is highly selective; only those who meet the eligibility requirements will be considered. Correspondents are PLANetizen volunteers and are not monetarily compensated, but receive a variety of non-monetary benefits.
Specific Tasks:
Perform Internet research to identify relevant urban planning and development news

Summarize and edit urban planning and development news for publication on PLANetizen

Use a sophisticated web-based content management system to edit, publish and track articles.

Be responsible for covering one or more publications or geographic areas on a regular basis.

Write reviews about urban planning-related books, movies and other media (optional).

Benefits:
Be recognized as a PLANetizen Correspondent on your resume.

Gain experience in editing, writing and online publishing.

Keep abreast of urban planning events and issues in your area of interest/expertise.

Receive a personalized 'Correspondent page' on the PLANetizen website listing your experience and interests. (Every story you contribute will link to your Correspondent page.)
Be recognized by the greater online urban planning community as an 'expert' in a geographic area or urban planning topic.
Receive access to your own PLANetizen email account.

Receive feedback from PLANetizen readers, fellow Correspondents and the editorial staff.

Become familiar with a sophisticated web-based content management system for news publishing.

Network with other urban planning, development and design professionals.

Provide occasional editorial input for PLANetizen projects.

Eligibility:
You must have strong writing and editing skills.

You must have an educational background or equivalent demonstrated experience in urban planning, geography, architecture, landscape architecture, urban design, real estate, or related disciplines such as economics, environmental law, etc.

You must be willing to commit to being a PLANetizen correspondent for at least six months.

You must have access to the Internet, and be familiar with the use of a web browser.

How to Apply:

There are three steps to apply:

1. Review the format of the existing news summaries on the PLANetizen website. Identify a recent (last 2-3 days) interesting urban planning or development article that has not yet been published, and summarize it for publication on PLANetizen using this form: http://www.planetizen.com/news/submit.php

2. Prepare a brief letter of introduction explaining why you are interested in the PLANetizen Correspondent program, and your background in planning and development. Please be sure to mention the title of the article you submitted in Step 1.

3. Email your letter of introduction and your resume to [email protected].

You will receive a personal reply from a member of our editorial staff after we review your news summary, your letter of introduction and your resume.

Thank you for your interest in participating in the PLANetizen community!

Related Link: PLANetizen - The Planning & Development Network

For more information contact:


PLANetizen

Email: [email protected]
Web: http://www.planetizen.com/
Posted November 19, 2003
---
Want to see more events?
---

Planetizen Courses: Online Training in Urban Planning
Access more than 250 urban planning courses on your computer, phone, or tablet. Learn today, plan for tomorrow.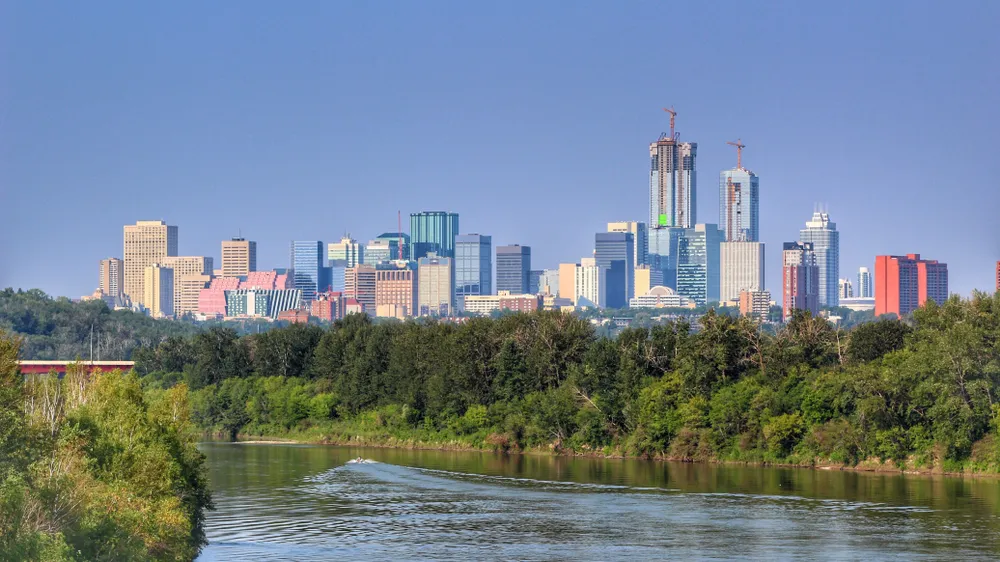 ---

Planetizen AICP* Exam Prep Class
90% of students who took our class passed the exam and became AICP* certified.