Planner II
Samish Indian Nation
Anacortes, WA
AICP Certification: AICP Not required
Salary: $29.39 - $43.26 per hour, FLSA Exempt
Apply Now
---
---
Title: Planner II
Supervisor: Planning Senior Director
Salary: $29.39 - $43.26 per hour, FLSA Exempt
Hours: 40 hours per week, Monday-Friday, with some weekend and evening work
Duration: Based on available funding, Full-time Regular status at completion of six-month probationary period
The Planner II is responsible for coordinating and drafting tribal infrastructure, transportation, land use, and other plans and related reporting documents to support Samish goals and for developing applications and proposals for various funding sources to support projects that enhance the community, economic, and social development of the Samish Indian Nation.
Principle Duties:
Researches and secures funding resources to support, develop, strengthen and maintain Tribal programs.
Writes or reviews funding proposals in the style, composition, and format that will be most effective in reaching the target audience, and as specified in the application requirements.
Manages grants within the Planning Department, as assigned, including budget and work plan preparation, and administration.
Provides staff support to tribal departments an committees (e.g. such as providing Census information), as assigned.
Represents the tribe at a staff-level at meetings and acts as the tribe's liaison with state and federal partners, as assigned.
Networks with potential partners & develops and maintains working relationships with funding agencies/sources to support Samish interests and goals.
Maintain a comprehensive list of Samish's capital funding projects and potential funding sources including working with leadership and lobbyist on submitting information for both State and Federal capital funding request.
Coordinates and compiles tribal demographic data, statistics, and resource information as it relates to and for grant awards, comprehensive planning, and planning department project development.
Responsible for all Tribal Transportation and Transit Programs including grant applications, road maintenance, road projects, award management, program reporting, budget administration, vendor and contract administration.
Assists the Planning Senior Director with process of departmental strategic planning, project development, and monitoring updates of planning required comprehensive plans, as well as other planning processes, as directed.
Other duties as assigned.
The above statements are intended to describe the general nature and level of work performed by a person in this position. They are not to be construed as an exhaustive list of all duties that may be performed in such a position.
Required Qualifications:
Bachelor's degree in public administration, community planning or closely related field, and three years of experience working with tribes or tribal governments, or comparable combination of education and experience.
Ability to read, analyze/interpret planning documents, business reports, financial reports, legal documents, and governmental regulations.
Demonstrated ability to facilitate, coordinate and develop planning documents including but not limited to land use, transportation, infrastructure strategic plans, and annual work plans
Demonstrated ability to research, identify, and acquire funding from government and other sources for planning and capital improvement projects.
Ability to define problems, collect data, establish facts and draw valid conclusions, exhibit independent judgment in the development, evaluation and implementation of plans, and policies.
Ability to clearly present information to leadership staff, public groups, governmental agencies, and when assigned, Tribal and General Council.
Must be proficient in Microsoft Office to include Word, Excel, Teams, and Outlook.
Must have excellent written, verbal, and interpersonal communication skills.
Must be able to travel or work flexible hours for research and projects.
Must possess integrity and initiative.
Must be approachable and effective working independently or as part of a team.
Must be able to lift/carry up to 20lbs.
**Obtaining full COVID-19 vaccination no later than 60 days from the hire date will be a condition of employment for all Samish employees**
Desired Skills:
Demonstrated knowledge of tribal history, culture and values.
Demonstrated knowledge of Tribal government operations, including knowledge of 638 contracting and self-governance compacting, federal Indian law and policy, tribal treaties, tribal constitutions, and Tribal issues including economic development, transportation, public safety, natural and cultural resources.
Demonstrated experience with transportation planning and funding programs administered by BIA, WSDOT, and other agencies.
Working Conditions:
Physical Demands: Long periods of sitting (60% of time); occasional bending, crouching, stooping, stretching, reaching, lifting, carrying, and pushing (20% of time); and occasional standing and walking (20% of time). Occasionally lifts/carries up to 20lbs. Must possess manual dexterity sufficient to use office equipment with frequent repetitive motion such as writing, typing, cash-handling, and phone use. Must possess the ability to view print on a computer screen and/or paper document; the ability to speak and hear exchanging information with end users by telephone Mental/Visual Demands: Frequent mental and/or visual attention to task is required. Occasionally work requires heavy concentration. Frequent interruptions. Tasks involve eye-hand coordination. Working Environment: Work environment is mainly indoors with heat and some air conditioning. Must sit or stand at the desk for the majority of shift. Occasionally works alone without benefit of supervisor or co-worker. Unavoidable hazards/risks: Work requires minimal risks which require safety precautions (using some cleaning chemicals for light cleaning). Protective clothing or equipment may be required (goggles, gloves, masks, boots, etc.)
Samish Indian Nation is an Equal Opportunity Employer and actively encourages applications from all persons regardless of race, religion, gender, gender identity, age, national origin, marital status, sexual orientation, or ancestry.  Samish preference and Indian preference will be applied to the selection for this position as defined in Title 25, US Code Section 473.
CONFIDENTIALITY:  This position develops, maintains, and is responsible for safeguarding the computer/electronic and hardcopy file folders containing sensitive and proprietary information about the Tribe and its members.  The incumbent must maintain confidentiality of all work and files pertaining to enrollment, clients, survey results, and all other material that may identify individuals by name (either directly or by reference), as set forth by the Tribal Council in the Personnel Manual.  Any violation in this matter may result in immediate termination of employment.
Please state your eligibility for Indian preference in your cover letter.  Indian preference must be documented prior to interview or hiring.  BIA Form 4432 or tribal enrollment ID may be submitted with the application if claiming Indian Preference.
All persons who are offered employment with the Samish Indian Nation must give permission for a thorough background check of previous work performance, motor vehicle history, credit history and criminal history, as well as a pre-employment drug screen.
Posted May 5, 2023, 4:49 PM PDT
---
Find your next career opportunity in planning and urban design.
---

Planetizen Courses: Online Training in Urban Planning
Access more than 250 urban planning courses on your computer, phone, or tablet. Learn today, plan for tomorrow.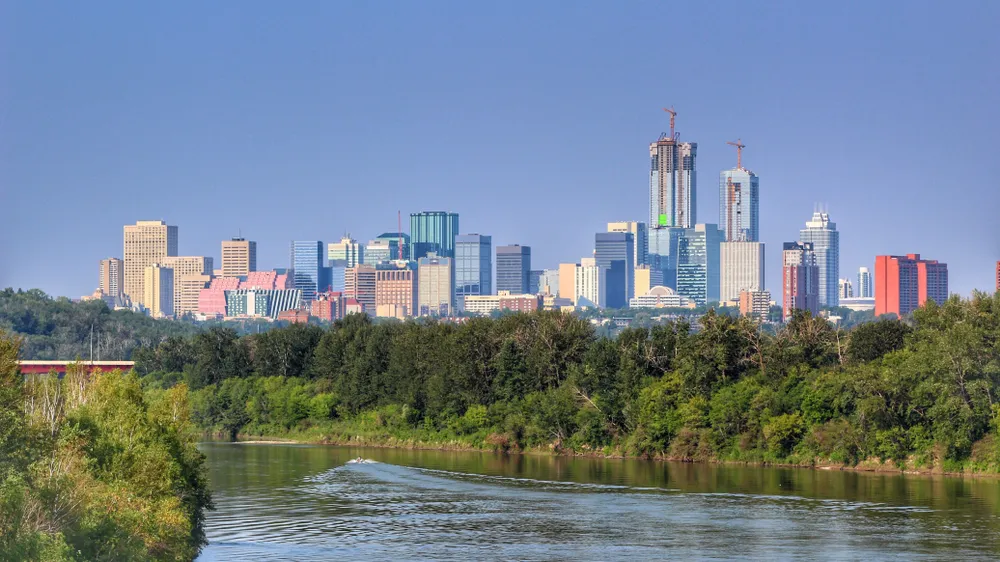 ---

Planetizen AICP* Exam Prep Class
88% of students who took our class passed the exam and became AICP* certified.