Director of Public Works
City of Rosemead
Rosemead, CA
Salary: $145,716 to $189,432
Apply Now
---
---
ABOUT THE POSITION

THIS RECRUITMENT IS TO FILL ONE FULL-TIME VACANCY IN THE PUBLIC WORKS DEPARTMENT AND TO ESTABLISH AN ELIGIBILITY LIST TO BE USED FOR FUTURE VACANCIES.

Click Here to access brochure.

SUMMARY: Under the direction of the City Manager, the Director of Public Works oversees the day to day operations of the Public Works Department including the Engineering and Maintenance divisions; performs professional work of considerable difficulty in engineering, planning, design, construction survey, permitting, traffic operations, transportation, and infrastructure projects; ensures the timely delivery of Capital Improvement Projects field and street services, graffiti abatement, fleet maintenance, solid waste, organics recycling, NPDES permit requirements, and street sweeping services; provides complex and responsible support to the City Manager and performs related duties as required. 

PRIMARY DUTIES AND RESPONSIBILITIES

ESSENTIAL FUNCTIONS: As defined under the Americans with Disabilities Act, may include any of the following representative duties, knowledge, and skills. This is not a comprehensive listing of all functions and duties performed by incumbents of this class; employees may be assigned duties which are not listed below; reasonable accommodations will be made as required.  The job announcement does not constitute an employment agreement and is subject to change at any time by the employer. Essential duties and responsibilities may include, but are not limited to, the following:

Direct the Public Works Department through effective planning, staff management and resource allocation; manages team members and activities to achieve the City's public service objectives.
Directs business operations including engineering services, Capital Improvement Program, storm water management, repair and maintenance of City infrastructure, transportation & traffic planning, trash collection & recycling, business licenses, and management of consultant and construction contracts.
Evaluates City needs and prioritizes Capital Improvement Program plans, strategic plans, and resource requirements; interprets City concerns, defines desired results, develops solutions, determines scope and priorities of programs and special projects; coordinates with City Council and local Commissions.
Plans, directs and coordinates contracted projects; assures project deliverables meet cost and quality requirements; reviews and approves contracts and plan specifications.
Provides leadership, direction and guidance in Department plans and priorities; coordinates operations within the City, and directs coordination with Federal, state and regional organizations.
Manages Public Works Department operations; determines goals, objectives and priorities; evaluates progress toward achieving City goals; evaluates staffing levels, resource availability and service demands, and allocates resources to optimize budgeted funds; manages administrative activities including purchasing, budgets, contracts and activity reports.
Manages Public Works operations to assure the level of services keeps pace with customer needs; prioritizes team projects and work assignments, monitors operations, reviews staff reports, and assures that all public service issues are addressed and resolved.
Assures Departments' activities are in compliance with goals, laws, policies and regulations.
Directs the development of special programs, grants and projects to improve community services; compiles and evaluates activity reports and prepares and presents reports.
Manages assigned team members; develops goals and priorities, schedules and assigns tasks and projects, monitors work, and evaluates performance; develops staff skills and coordinates training; assures that staff work meets City quality standards, and assures required deadlines are met.
Supports the relationship between the City of Rosemead and the constituent population by providing excellent customer service; promotes the City goals and priorities incompliance with all policies and procedures; maintains absolute confidentiality of work-related issues, client records and City information; performs related duties as required or assigned.

MINIMUM QUALIFICATIONS

Education, Training, and Experience Guidelines: 

Bachelor's degree in engineering, Business or Public Administration, or a related field; AND five years experience in public works programs, including supervisory experience; OR an equivalent combination of education and experience.

Knowledge of: 

City organization, operations, policies, and procedures.
Applicable Federal, state, and City codes, laws, statutes, and ordinances.
Principles and practices of public works and Public Works programs and standards.
Regulations and standards governing the management of public streets and infrastructure, water systems, and waste management and recycling programs.
Principles of the design, construction, and maintenance of public works projects.
Principles and practices of administrative management, including personnel rules, procurement, contract management, risk management and employee supervision.
Project planning and management principles and techniques.
Record keeping and file maintenance principles and procedures.

Skill in:

Analyzing Public Works issues and making logical recommendations based on findings.
Understanding and interpreting Public Works issues, regulations, and state and Federal laws.
Using initiative and independent judgment within established procedural guidelines.
Presenting and defending Public Works information in public meetings.
Organizing, evaluating, analyzing and presenting data and information.
Assessing and prioritizing multiple tasks, projects and demands.
Planning, organizing, and coordinating the work of team members.
Establishing and maintaining cooperative working relationships with other team members, elected officials, public service providers, and representatives from other local, state and Federal agencies.
Operating a personal computer utilizing a variety of standard and specialized software.
Effective verbal and written communication.

License and Certification Requirements:  

Must possess or have the ability to obtain a valid Class C California Driver's License and a satisfactory driving record. Possession of a Certificate of Registration as a professional engineer in the State of California is required.

Physical Demands and Working Environment:

Work is performed in a standard office environment. May be required to travel to various sites, locations and/or events. Employees are required to be in attendance and prepared to begin work at their assigned work location on the specified days and hours; employees are required to assume the duties of a disaster worker in the event of a locally declared emergency.

IMPORTANT NOTICE

Physical Demands and Working Environment: Work is performed in a standard office environment. May be required to travel to various sites, locations, and/or events. Employees are required to be in attendance and prepared to begin work at their assigned work location on the specified days and hours; employees are required to assume duties of a disaster worker in the event of a locally declared emergency.

SELECTION PROCESS:
 Applications must be submitted online. Employment application and supplemental questions must be completed. Resumes will not be accepted in lieu of a City application. Applicants must be specific in describing their qualifications for this position.  Failure to state all pertinent information may lead to elimination from consideration. Stating "See Resume" is not an acceptable substitute for a completed application. If you submit multiple applications, only the most recent application will be considered.  Application packets will be screened in relation to the criteria outlined in the job announcement. Applicants whose qualifications best meet or exceed the requirements and needs of the City, will be invited to participate further in the selection process. Copies of the required certifications must be submitted with the application. Possession of the minimum qualifications does not ensure continuing in the recruitment process. The selection process may include a panel interview and other testing processes designed to predict successful job performance. It is the applicant's responsibility to notify Human Resources of any changes to their contact information.
 
 EQUAL OPPORTUNITY EMPLOYER:
 The City of Rosemead is an Equal Opportunity Employer. It is the policy of the City of Rosemead to provide employment opportunity for all qualified persons.  All applicants will be considered without regard to race, religion, sex (including gender, gender identity, gender expression and pregnancy), national origin, ancestry, disability, medical condition, genetic characteristics or information, marital status, age, sexual orientation (including homosexuality, bisexuality, or heterosexuality), military and veteran status.
 
 REASONABLE ACCOMMODATION:
 The City of Rosemead is committed to providing reasonable accommodation to applicants as required by the Americans with Disabilities Act (ADA) and Fair Employment and Housing Act (FEHA). Individuals with qualified disabilities who need reasonable accommodation during the selection process must specify the accommodations needed, in writing, at the time when the employment application is submitted.
 
 LEGAL RIGHT TO WORK IN THE UNITED STATES:
 The Immigration Reform and Control Act of 1986 requires all new hire employees to submit verification of the legal right to work in the United States within three (3) business days beginning with the first day of work. The City is legally prohibited from employing anyone who cannot provide such verification or documentation.
 
 EMERGENCY DISASTER WORKER:
 City of Rosemead employees are registered as an Emergency Disaster Worker. In the event of a declared emergency, City employees shall initially remain at work, or if recalled, shall report to work after completing critical personal and family emergency responsibilities.
 
 PROVISIONS:
 The provisions of this job announcement do not constitute a contract, expressed or implied, and any provision contained in this job announcement may be modified or revoked without notice.

City of Rosemead

Robert Tapia, Human Resources Analyst

(626) 569-2125

"The City of Rosemead is an Equal Opportunity Employer"
Posted May 4, 2023, 11:54 AM PDT
---
Find your next career opportunity in planning and urban design.
---

Planetizen Courses: Online Training in Urban Planning
Access more than 250 urban planning courses on your computer, phone, or tablet. Learn today, plan for tomorrow.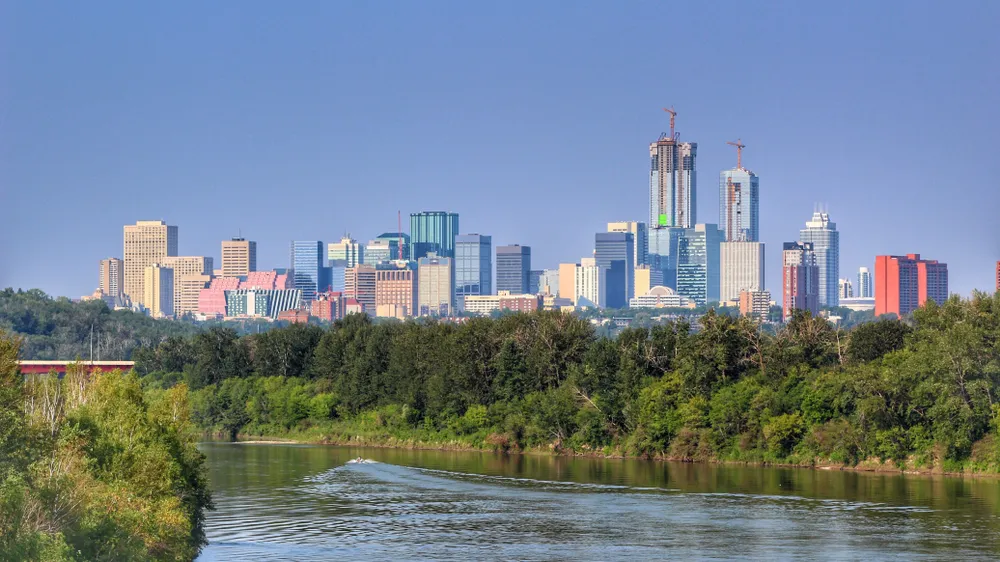 ---

Planetizen AICP* Exam Prep Class
88% of students who took our class passed the exam and became AICP* certified.