The Heartland Institute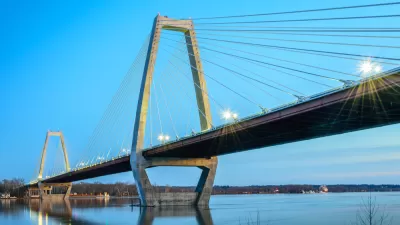 Indiana Advances Interstate Tolling Plans
The Hoosier State is on a roll, infrastructure speaking. Having passed its largest highway investment package last year based on a 10-cents per gallon gas tax hike, it initiated a study to determine the revenue potential for tolling interstates.
Next Battleground in Climate Debate: Repealing State Mandates
While the federal government has dithered on comprehensive programs to limit greenhouse gas emissions, states and cities have led such efforts. Climate change skeptics are now leading efforts to reverse state renewable energy mandates across the US.
Sandy Changes Political as well as Physical Landscape
NJ's Republican Gov. Chris Christie heaps praise on President Obama, and the governor of the neighboring, hard-hit state, NY Gov. Andrew Cuomo, has also stirred the political pot by going where no other pol has gone - linking Sandy to climate change.