New Civic Software Shifts Public Comment Paradigm
Website
September 28, 2016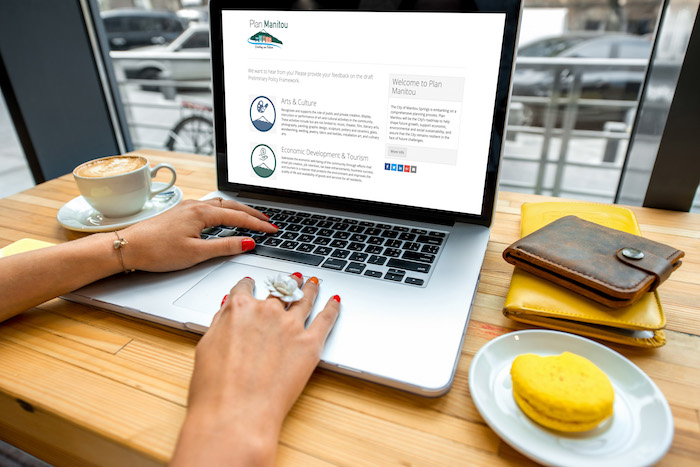 DENVER, CO — Urban Interactive Studio announced today the release of new software designed to simplify the public comment process. CiviComment is a hosted web app that allows any group to collect stakeholder feedback on documents. Organizations use the tool to post PDF files and invite constituents to offer text-level input by clicking anywhere within the document to leave a comment. Comments can be managed within the system and exported in a spreadsheet or as an annotated version of the original PDF file.
Urban Interactive Studio is a leader in providing online engagement software, having built hundreds of websites and digital participation tools for planning and infrastructure projects over  the last eight years. The team notes that public commenting opportunities are often buried within civic websites, and process inefficiencies around addressing feedback can potentially hinder relations between communities and their governments. CiviComment's mission is to improve this interaction through user friendly features like click to comment, comment tagging and one-click reporting.
"We're excited about the potential for CiviComment to improve the public input process, and to help civic officials simplify an interaction that is critical to public discourse and government transparency," said Chris Haller, Founder and CEO of Urban Interactive Studio.
The new product announcement comes at the start of National Community Planning Month, where this year's theme is Civic Engagement, underscoring the necessity of engaging the public, elected officials, and key leaders in discussions that shape the future of our cities.
Urban Interactive Studio is offering a free trial of CiviComment to encourage early adoption of the tool. A free trial allows managers to try the tool for 30 days, and enterprise/agency level pricing is also available.
Urban Interactive Studio specializes in online engagement software for public administrations and planning, architecture, design, and transportation consultants. They are based in Denver, CO and support clients across the United States and international markets. Learn more at urbaninteractivestudio.com and civicomment.com.
Media Contact:
Emily Crespin, Business Development Manager
720.549.0580
[email protected]

Published on:
September 28, 2016 - 10:59am