Registration is now open for Harvard GSD Urban Retail: Essential Planning, Design & Management Practices
Harvard Graduate School of Design
URBAN RETAIL: ESSENTIAL PLANNING, DESIGN, AND MANAGEMENT PRACTICES
Harvard University Graduate School of Design Executive Education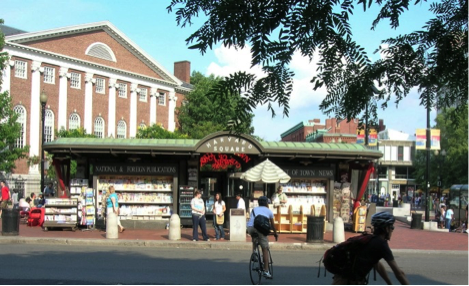 This fast-paced program demonstrates how proven principles of retail development can be combined with the best practices of New Urbanism, Smart Growth, and architectural design to create successful and competitive mixed-use urban commercial centers. The program focuses on several topics, among them the required market demographics for various retailers, restaurants, and shopping center typologies including convenience centers, neighborhood centers, power centers, regional malls, and lifestyle centers. The impact of consumer psychographics and techniques for creating place-based brands will also be presented.
WHO SHOULD ATTEND: Developers, planners, investors, retailers, architects, and public officials.
INSTRUCTORS: Robert J. Gibbs, Gibbs Planning Group, Inc., Birmingham MI; Terry Shook, Shook Kelley, Inc., Charlotte NC.
GUEST SPEAKERS: Stefanos Polyzoides, Moule & Polyzoides Architects, Pasadena CA; Yaromir Steiner, Steiner + Associates, Columbus OH
June 22-24, 2016 
CEUs: 21 AIA/CES (HSW) | 21 AICP/CM | 21 LA/CES (HSW)
To enroll, contact:
Website link: http://execed.gsd.harvard.edu/urban-retail-2016
Published on:
April 4, 2016 - 3:57pm