"Earthscraper" Beats Height Limits By Going Down Instead of Up
In the dense center of Mexico City, an architect has proposed a 65-story building - straight down.
Mexico City limits building height to 8 stories, so architecture firm BNKR Arquitectura has proposed an inverted pyramid-shaped building to be build underground. An enormous glass ceiling would be at ground level, bringing light down through a central atrium to the floors below. The glass ceiling would also serve as a glass floor for the plaza above, allowing for public events to take place at ground level.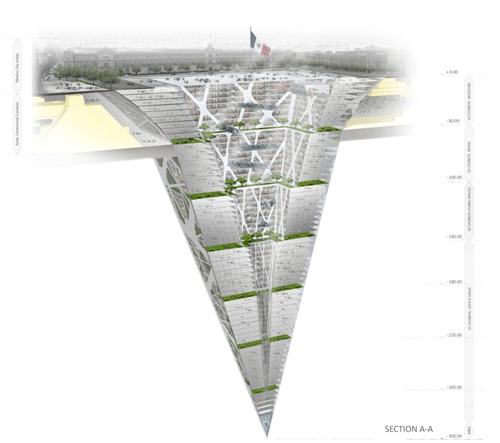 Published on Wednesday, October 12, 2011
in