Imagine a future of nomadic life, carting your inflatable nylon home on your back. WebUrbanist has a spread of puff-up architecture for just such an occasion.
Examples include the image below, from the CristalBubble Hotel in France: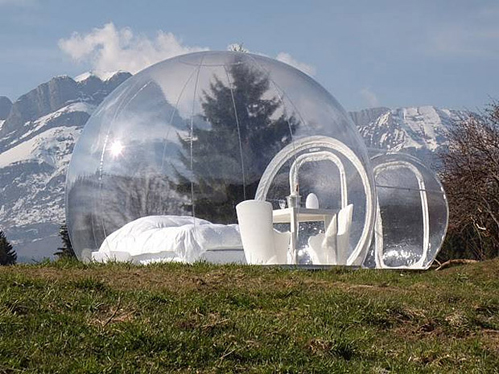 From their website:
"CristalBubble's shape was voluntarily designed with the goal to offer a dreamy space without disturbing the nature and the environment. The hut and its walls were reduced at their minimum."
Published on Tuesday, September 13, 2011
in