---
'Urban design' is still a relatively new discipline, a nexus of urban planning, architecture, and increasingly, landscape architecture. Alex Krieger has edited a new book that tackles the key issues in contemporary urban design, summarized here for our readers. 

Over the half century of gaining autonomy from its progenitor design and planning disciplines, urban design has evolved less as a singular, technical discipline than a frame of mind shared by those of several disciplinary foundations committed to cities and to improving urban ways of life. No encompassing definition of urban design is broadly shared, and skepticism remains about the very possibility of "designing" cities or substantial parts of them. Nevertheless, the need for urban design remains and is growing, as humanity steadily becomes an urban species. Below are three ways in which urban design practice is changing.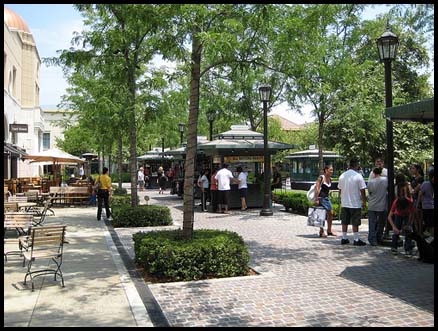 Shifting disciplinary allegiances
The modern concept of urban design grew out of still familiar mid-20th century concerns: urban sprawl at city peripheries and decay in aging central areas. A goal was to find "common ground" among the design disciplines (namely architecture and urban planning) for dealing with the kinds of exasperating problems that are beyond the mastery of any single design discipline. However, most agree-some enthusiastically and others with reservations-that urban design has largely been the domain of architects interested in urbanism.
The proponents of this view argue that since giving shape to urban space and settlement is an essential task of urban design, it requires an architect's training. Still, as the planning profession increasingly reengages physical planning, which it more-or-less abandoned for a generation or more, its claims on urban design grow. And physical planning, planners say, involves many issues that, while carrying spatial implications, are not at heart architectural, so an architecture-dominated approach to urban design is limiting. Meanwhile the public at large, with their everyday concerns like housing affordability, traffic calming, neighborhood enhancement, and containment of development, sees urban design as a more proactive, less abstract concept than planning (which has never completely shed its urban renewal era reputation as a top/down approach to problem solving) and so demands good urban design from its public planners.
But the most recent and radical (in view of the prior half century) relationship being forged is with landscape architecture. Urban and landscape design have generally been viewed as separate if not conflicting activities. The initial cadre of self-described urban designers, primarily architects, viewed urban design as at the intersection of planning and architecture, where it would mediate and overcome the perceived gaps between the two. The goals of landscape architects were seen as peripheral and over time were even accused of facilitating decentralizing tendencies and suburbanization. Urban design, many believed, had to concern itself primarily with the tougher mandates of Modern architecture and its transformative urban manifestos, not with the softer art of designing with natural things or fostering kindness to ecosystems.
An emerging generation of designers calling themselves landscape urbanists questions the supposition that urban design insight is the prerogative of architectural form-making sensibilities alone and asks, "Isn't the landscape the real glue of the modern metropolis?" This startling proposition becomes less revolutionary the moment one tours virtually any contemporary metropolitan area from the air to observe the small proportion of building as compared to landscape. We are no longer building the solid city represented in figure-ground plans in which open space is what is left where there are no buildings. While still somewhat vague in methodology and projects, the promise of landscape urbanism is powerful, since it promotes a logical integration of land use, environmental stewardship, and place-making.
The increasing intellectual claims on urban design from urban planning and especially from landscape architecture present the most fascinating recent developments for the field. Given the complexities of urbanization, the placing of urban design concerns closer to the center of each of the design disciplines is promising, and in a belated way fulfills the instincts (if not the actions) of the urban design pioneers of a half-century ago. Conversely, the increased attention to matters of urban design has forced the field to become alert to more aspects of the social and natural sciences, to transportation and civil engineering, water and waste management, zoning and public policy, and other areas earlier considered largely the responsibility of others.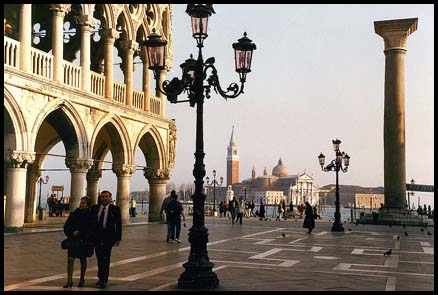 Champions of time-honored places and principles, or agents of modernization?
As you sit near the Piazzetta in Venice, clarity of mind about the present state of cities or their future may wither. Determined to deny the clarions of sentimentality, you think "What is it precisely about contemporary urbanity that seems so much less satisfying than the urbanity here?" Is it bigness, not of the entire city but of its individual elements? Is it the bifurcation of functions, a lack of overlapping textures and details, the compartmentalization of activities, the intrusions of the automobile? Is it too much newness or the "lack of human scale"?
You snap out of it. You're in Venice, a city besieged by tourists and short on residents. The local economy is based on visitors' capital. The air quality is poor. The water smells and looks nasty. The city is sinking. It is sustainable due only to human stubbornness, not any contemporary criteria of environmental sustainability. Ah, but it is so beautiful!
Such vacillation between wishing to perpetuate the venerable urban condition and a clear-headed response to contemporary needs (without reflexive reference to "the good old days") exemplifies the dialectical nature of urban design.
Consider the meaning of new as a prefix to urbanism, as in the popular "New Urbanism." Those unfamiliar with the phrase may surmise that it is a call for a new kind of urbanism, something bold and unprecedented, as sought by the leaders of the Modern Movement in the early 20th century. For the New Urbanists what is referred to by the new is a renewed appreciation for traditional urbanism, a return to urbanism on the part of those disillusioned by the suburbs. To others the new in New Urbanism might refer to a repositioning of urbanism, an acceptance (in the face of overwhelming evidence) that low density, peripheral spread, motorized mobility, and decentralized functions are here to stay. Thus, the "new" can refer to unique conditions of contemporary urbanism: shopping malls, office parks, "edge cities," theme retail and entertainment complexes, and other such historically unfamiliar environments that must be addressed creatively rather than dismissed as aberrations.
One might surmise that such diversity of meaning was intended by whoever invented the term New Urbanism and for its success as a slogan. It combines the allure of the new with an opposite tendency: keeping what is less new but more comforting. Demand for the new in city making is not very common (except for improvement in standards of living), and when it appears it is more equivocal relative to change in form. Change is exciting and unsettling. Indeed, a culture assaulted by new products, technologies, and lifestyles seeks antidotes to change in other spheres of life. Traditionally, our homes and neighborhoods have offered respite from unrelenting external change. It is understandable how an era of ever-hastening innovation in business, technology, and commerce engenders a romanticized view of old places and ways of living.
Thus urban designers find themselves trapped between two societal expectations: be guardians of what is best about traditional urbanism yet also help orchestrate our urban futures by creatively responding to contemporary conditions.
Conveying expertise in an era of decentralized decision making
Urban design is seldom an individual's art or a stage for soloists, and project authorship is fundamentally unimportant. The most important clients for urban design services are not always the most visible or the ones paying the bills. Remaining unaware of or unsympathetic to such conditions is not uncommon among those who come at urban design from too narrow a designer's perspective. Certainly insight and imaginative response to urban problems is needed and prized, but confusing this with unilateral orchestration of a design vision does not often help advance an urban design idea; indeed, it often leads to frustration. Some of the skepticism about the value or possibility of urban design comes from those for whom compromise is difficult.
Pursuing any development or neighborhood plan today involves working with a myriad of actors beyond professional collaborators during planning and design phases. These include direct abutters, surrounding neighbors, elected officials, public agencies, opponents (often), investors, financial institutions, and regulators, all billed as "stakeholders." Navigating the shoals created by cadres of stakeholders is perhaps the greatest challenge to pursuing sophisticated ideas about and goals for urbanism. Consensus around goals that are not very ambitious is, unfortunately, common. However, rather than wallow in despair about the unpredictable nature of decentralized processes, urban designers must learn to be more effective collaborators, willing participants in true interdisciplinary endeavors, and advocates for ideas not always their own, ideas that have the potential to rally others around higher expectations, not expedient solutions. Such skills are not always available in designer's toolkit; some blame the messiness of democratized processes for producing mediocrity. On the other hand, many can offer examples of substantial benefits to projects as a result of broader community participation. Then, too, there is that maxim among seasoned urban designers, "To envision takes talent, to implement takes genius."
To serve an urban world requires a far broader concept of the processes and forms of urbanization than we tend to acknowledge or deploy from our memory bank of good cities. To be urban-minded means learning from Las Vegas and Venice and Shanghai, but not conflating these into a universal formula for future urbanization. To be urban-minded requires genuine affection for the energy and messy vitality of cities, and seeking inspiration in that vitality rather than distilling it into a few set patterns. To be urban-minded requires an inquiring sensibility and acceptance of multiple inputs-yes, being a generalist, a synthesizing generalist, however, not a dilettante. To be urban minded is to commit to producing the kinds of environments that an urban species deserves and can love.
---
Alex Krieger is professor of urban design at Harvard University and a founding principal of Chan Krieger Sieniewicz. His latest book, Urban Design, assembles prominent figures in architecture, planning, and landscape design to look back on the evolution of the discipline; assesses the current state of the field; and anticipates the challenges posed by the unprecedented rate of urbanization. The book is co-edited by William S. Saunders.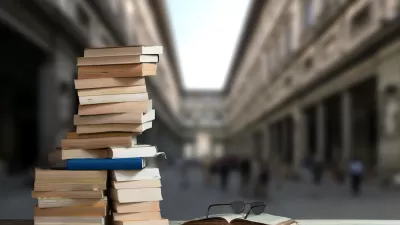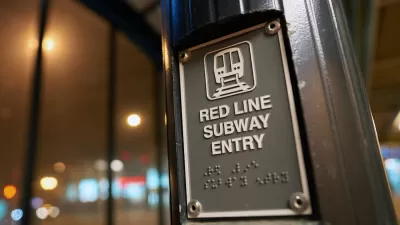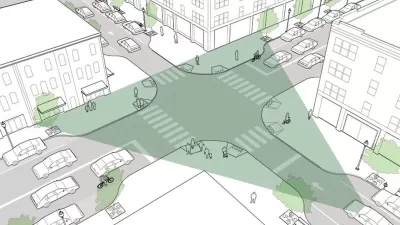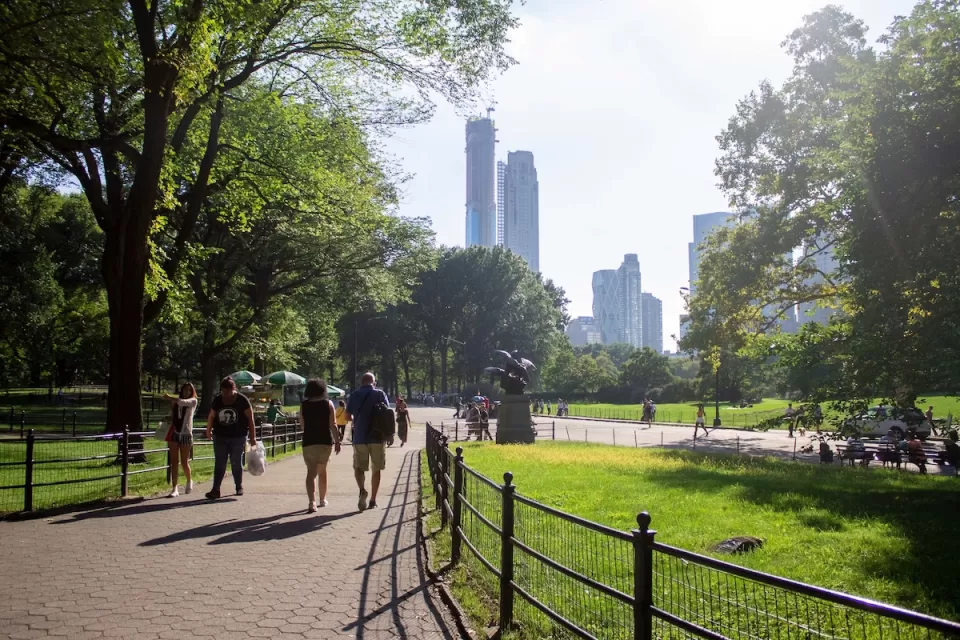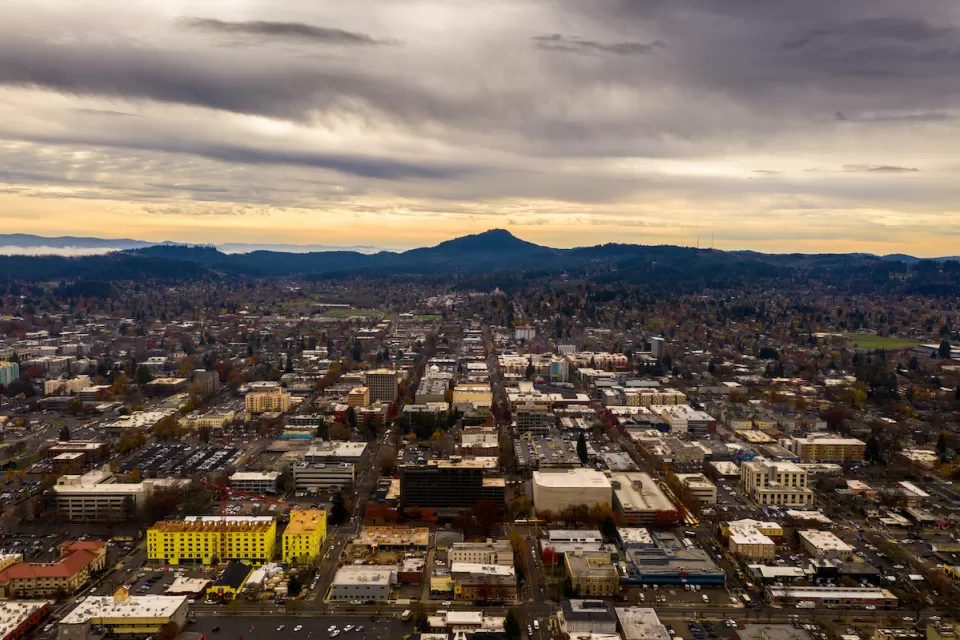 Eugene Ends Parking Minimums
In a move that complies with a state law aimed at reducing transportation emissions, Eugene amended its parking rules to eliminate minimum requirements and set maximum parking lot sizes.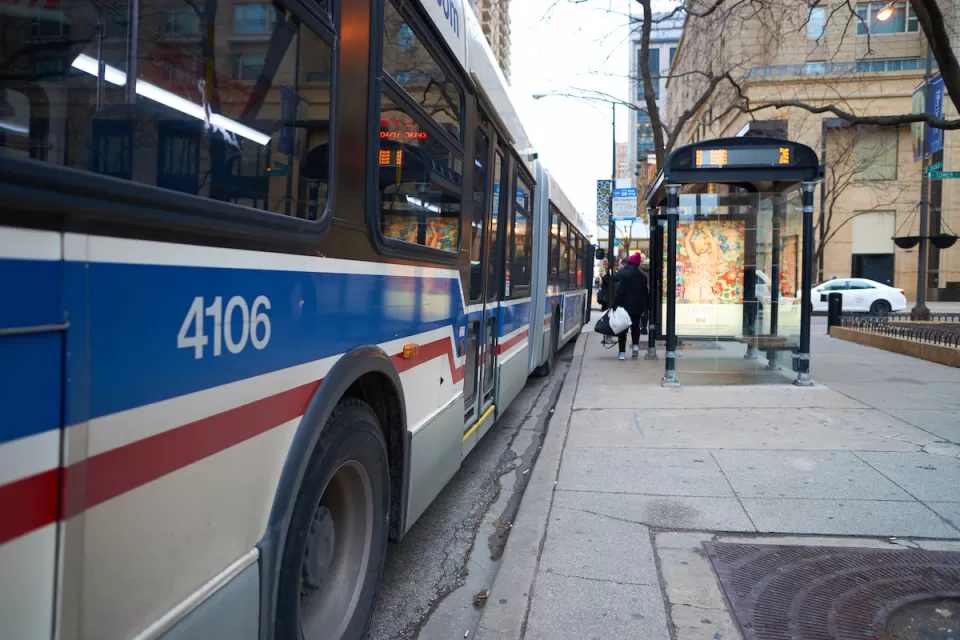 This six-course series explores essential urban design concepts using open source software and equips planners with the tools they need to participate fully in the urban design process.
Learn the tools for implementing Universal Design in planning regulations.
View More