Educate Your Stakeholders on the Importance of Economic Development
International Economic Development Council
---
---
January 25-27, Tempe, Arizona
Registration Rates Increase in 4 Days
Register by this Monday, November 17th and save $100!
View the program: http://www.iedconline.org/LeadershipSummit/Program.html
Expert Speakers: http://www.iedconline.org/LeadershipSummit/Speakers.html
Register Today: http://www.iedconline.org/LeadershipSummit/Registration.html
Register by Monday, November 17th for the 2009 Leadership Summit to enjoy three days of sessions on emerging trends, best practices, and high-level conversations in addition to fantastic networking opportunities with your peers from around the world. Prices will increase $100 on Tuesday, November 18th so don't delay. Attendance is limited to senior managers of economic development organizations and Certified Economic Developers (CEcDs).
Attend the Leadership Summit with your board chair, board members, mayor and/or elected officials. New this year, we have special programming throughout the conference to help you educate your stakeholders on the importance of economic development. Cultivate a greater understanding among your community leadership about emerging issues and successful strategies. Attend the conference as a team, and return home to your community better prepared to work together through the tough economic issues of 2009.
SESSIONS OF INTEREST TO STAKEHOLDERS
MEETING THE GOVERNING CHALLENGE: CREATING EFFECTIVE BOARD-CEO PARTNERSHIPS ($)
Economic development leaders, elected officials and board members of economic development organizations are invited to participate in a workshop providing detailed, practical information on putting a High-Impact Governing Model to work and maximizing the value of Board-CEO partnerships. This workshop will highlight how economic development organizations can produce high-stakes outcomes over a long period of time.
LETS MAKE A DEAL: CHANGES IN THE BUSINESS OF SITE SELECTION
Site selection has experienced significant shifts that present new challenges for economic development professionals. Mergers and acquisitions of traditional site consultant firms, the entry of new types of players and changing business demands are influencing how today's location decisions are made. Hear from experienced economic developers and site consultants on the transforming site consultant environment and how communities can adapt to the changes.
ECONOMIC DEVELOPMENT IN A VOLATILE ECONOMY
In an era of fluctuating energy costs, many businesses and workers are reconsidering their location and spending choices which are impacting a community's competitive advantages. This economic transformation is affecting how communities attract and retain business and talent, the location patterns of industries, supply chain logistics and quality of life spending among other issues. This session will explore how communities need to alter their strategies to remain competitive and prosperous in the new economy.
ECONOMIC DEVELOPMENT DEBATE: GARDENING VS. GATHERING
In a time of tighter budgets, economic development organizations have to strategically allocate resources. Is it better to grow businesses from within or to attract from outside? While both economic gardening and gathering have been successful in communities of all sizes, the two speakers in this session will attempt to convince you that one strategy is more effective. Join IEDC for an exciting debate on economic gardening versus economic gathering.
COMPETING IN A GLOBAL ECONOMY
To remain competitive in today's economy, cities must adjust their strategies to include global initiatives. From international marketing and talent attraction to intermodal transportation logistics and new technologies, cities are shifting their day-to-day operations from a local to a global perspective. This session will discuss how cities can maintain their competitive advantage in a global economy.
Discussion Roundtables:
• Building Relationships with Newly Elected Officials
• Performance Metrics
• Addressing Sustainability Issues
• Leveraging Infrastructure Assets
Save money and register a group! 4 or more registrations in a bundle means 10% of the regular registration rate. Take advantage of this discount and bring your fellow economic development leaders and elected officials. Register today and save with our Early Bird Registration Rate – discount ends Tuesday, November 18th.
http://www.iedconline.org/LeadershipSummit/Registration.html
Posted November 12, 2008
---
Want to see more events?
---

Planetizen Courses: Online Training in Urban Planning
Access more than 250 urban planning courses on your computer, phone, or tablet. Learn today, plan for tomorrow.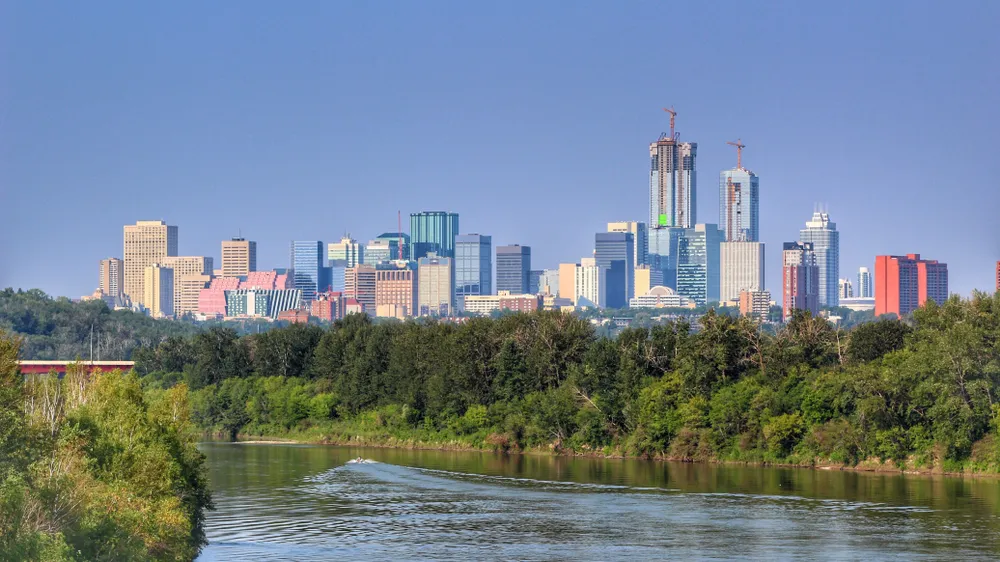 ---

Planetizen AICP* Exam Prep Class
90% of students who took our class passed the exam and became AICP* certified.