IEDC announces US DOE Under Secretary Dr. Orbach for the Federal Economic Development Forum
International Economic Development Council
---
---
International Economic Development Council (IEDC) announces U.S. DOE Under Secretary Dr. Orbach for the Federal Economic Development Forum
International Economic Development Council
2008 Federal Economic Development Forum
The Innovative and Entrepreneurial Environment, April 13-15, Alexandria, VA
Keynote Address: Washington Briefing
Tuesday, April 15, 2008
10:30 am – 12:15 pm
Dr. Raymond L. Orbach, Under Secretary for Science, U.S. Department of Energy (DOE) will provide an overview of the Office of Science and the role the Office plays in furthering American economic growth. Dr. Orbach is leading the DOE's implementation of the President's American Competitiveness Initiative, a bipartisan approach to keeping America competitive by increased funding in math and science education and research. He is driving efforts to transfer technologies from DOE national laboratories and facilities to the global marketplace.
ADDITIONAL PROGRAM HIGHLIGHTS & CONFIRMED SPEAKERS (Sampling)
Special Preconference Workshop: Creating an Innovation Index for Your Region: A How-To Guide
- Erik R. Pages, EntreWorks Consulting
- Graham Toft, President, Growth Economics
Keynote Session: Current Issues in Innovation and Global Competitiveness
- Deborah Wince-Smith, Council on Competitiveness
- Rob Atkinson, Ph.D., Information Technology & Innovation Foundation
- Andrew Ehrlich, B&D Consulting
- Diane Palmintera, Innovation Associates
- Dr. Luis M. Proenza, President, The University of Akron, Member of the President's Council of Advisors of Science and Technology Policy
Concurrent Session: Federal Resources and How They Affect Your Community
- Aaron Brickman, Invest in America, U.S. Department of Commerce
- Dr. Lawrence Spinelli, Director of Public Affairs, Overseas Private Investment Corporation
Concurrent Session: Competing More Successfully: Economic Development Strategies For Older and Metropolitan Areas
- Paul Brophy, Principal, Brophy & Reilly LLC
- Stephen Crawford, Ph.D., Deputy Director & Senior Advisor for State Policy, Metropolitan Policy Program, The Brookings Institution
Keynote Luncheon: Congressional Insight into the Entrepreneurial Environment
- Hon. Paul Kanjorski, Member of the Financial Services Committee, U.S. House of Representatives
Keynote Session: The Long-Term Fiscal Outlook and a New Administration
- Chuck Conlon, Managing Editor, CQ Budget Tracker (moderator)
- Robert Bixby, Director, Thomas A. Roe Institute for Economic Policy Studies, The Heritage Foundation
- Isabel V. Sawhill, Senior Fellow, Economic Studies, The Brookings Institution
Important Reminder: Cutoff date for group room rate is next Thursday, March 20. Call Today: Westin Alexandria at 703-253-8600 to secure the $199 rate.
Related Link: Visit conference website at:
For more information contact:
Jill Frick
International Economic Development Council
734 15th Street NW, Suite 900
Washington
DC 20005
USA
Phone: (202) 223-7800
Fax: (202) 223-4745
Email: [email protected]
Web: http://www.iedconline.org/
Posted March 12, 2008
---
Want to see more events?
---

Planetizen Courses: Online Training in Urban Planning
Access more than 250 urban planning courses on your computer, phone, or tablet. Learn today, plan for tomorrow.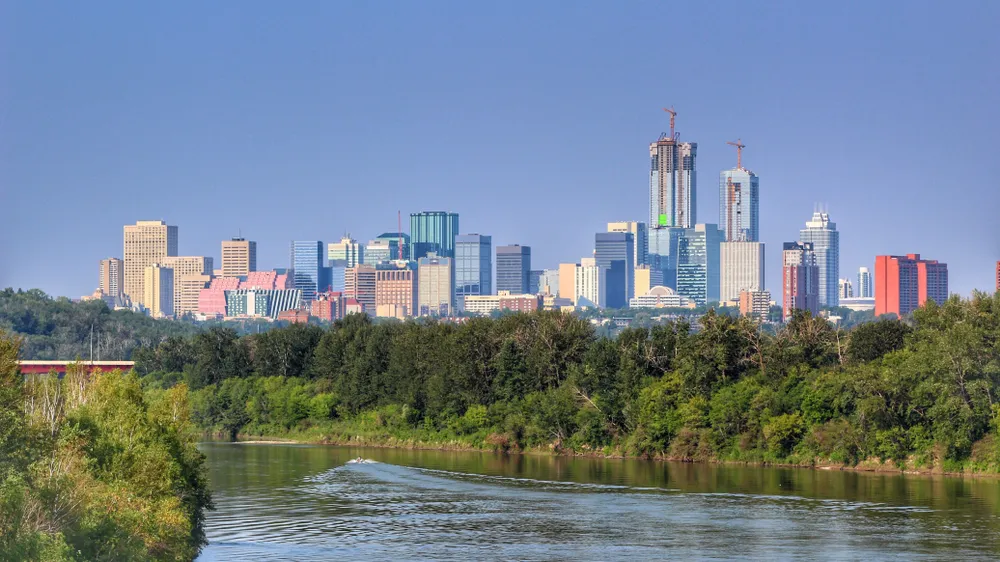 ---

Planetizen AICP* Exam Prep Class
90% of students who took our class passed the exam and became AICP* certified.