Terrain.org's Islands & Archipelagos Issue Now Online at www.terrain.org
Terrain.org: A Journal of the Built & Natural Environments
---
---
Terrain.org's Issue No. 21 - Islands & Archipelagos - features a rich mix of contributions:
Columns
- Guest Editorial: "Restoring Abundant Oceans" by Andrew Sharpless, Oceana
- Simmons B. Buntin scribes a portrait of Fernando at Bahía de Loreto
- David Rothenberg plays clarinet to humpback whales off Hawaii
- Deborah Fries recounts the Rutherford Island life of artist Ellen Vincent
UnSprawl Case Study
The Villages of Loreto Bay in Baja California Sur - an 8,000-acre new urbanist project that strives to be North America's largest sustainable resort development; it will include village neighborhoods constructed in nine phases along the Sea of Cortés
Articles
- "Rice Island: Bali and the Cultivation of Tradition - A Narrative Slideshow" by Colin Donohue
- "Sky Islands of North America: A Globally Unique and Threatened Inland Archipelago" by Matt Skroch
- "No Community is an Island: Tributary and the Young & the Restless" by Rick Mildner and Brian Canin
- "Tourism Takes the Bird: Are Proposed Changes to Four Seasons Development Enough to Protect the Rare Grenada Dove?" by Dr. George Wallace
- "Ocean Acidification: A Greater Threat than Global Warming or Overfishing?" by Dr. William G.C. Burns
Interview
- Terrain.org interviews author David Quammen
Essays
- "Searching within the Archipelago" by Steve Kahn, with photos by John Hohl
- "St. Francis and the Isle of Foula" by Lynne Shapiro
- "Navajo Women: Doorway Between Traditional and Modern Life" by Betty Reid, with photos by Kenji Kawano
- "Land and Money" by William R. Stimson
- "My Farmhouse in Japan: A Breakfast to Remember" by John Roderick
Poetry
Poetry by Susan F. Benjamin, Donna J. Gelagotis Lee, J.D. Schraffenberger, Margarita Engle, Eric Paul Shaffer, Wendy Burk, Scott T. Starbuck, Paul Fisher, Yvonne Carpenter, Carolyn Kreiter-Foronda, and Jane Levin
Fiction
- "The Third Way" by Tamara Kaye Sellman
- "Pelicans" by Julian Hoffman
- "Her Best Interests" by Janet Yung
- "The Way Things Fall" by Richard Denoncourt
ARTerrain Gallery
- Ten natural light photographs from Floridian Joel B. McEachern
Reviews
- Deborah Fries reviews Salmon: A Journey in Poetry, 1981-2007, edited by Jessie Lendennie
- Simmons B. Buntin reviews Phantom Limb: Essays by Theresa Kishkan
- Stephanie Eve Boone reviews Nature Cure: A Story of Depression and Healing by Richard Mabey
- Terrain.org reviews Planet Ocean: Voyage to the Heart of the Marine Realm, by Laurent Ballesta and Pierre Descamp
View new issue now at http://www.terrain.org.
Related Link: Terrain.org: A Journal of the Built & Natural Environments
For more information contact:
Simmons Buntin
Terrain.org: A Journal of the Built & Natural Environments
P.O. Box 19161
Tucson
AZ 85731-9161
USA
Phone: 520.241.7390
Email: [email protected]
Web: http://www.terrain.org
Posted January 12, 2008
---
Want to see more events?
---

Planetizen Courses: Online Training in Urban Planning
Access more than 250 urban planning courses on your computer, phone, or tablet. Learn today, plan for tomorrow.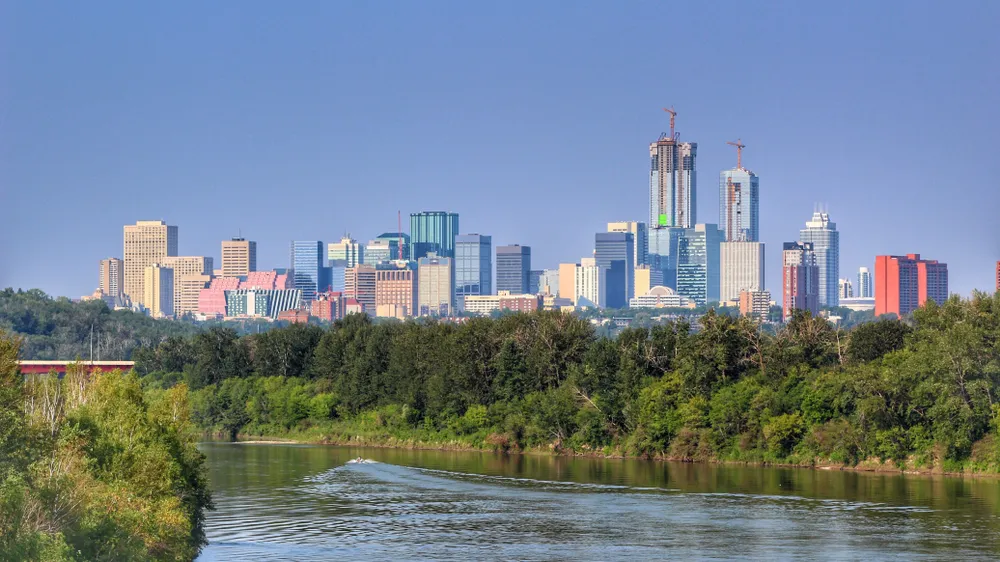 ---

Planetizen AICP* Exam Prep Class
90% of students who took our class passed the exam and became AICP* certified.