RFP - Salt River Pima-Maricopa Indian Community: Zoning Ordinance and Development & Design Guidelines Update
Salt River Pima-Maricopa Indian Community
---
---
Salt River Pima-Maricopa Indian Community, Scottsdale, Arizona
Request for Proposals
Submittal Deadline: December 15, 2006
BACKGROUND:
The Salt River Pima-Maricopa Indian Community (Community) is located within the Phoenix area. The Community is 55,000 acres, 8,235 members, and nine miles of mostly undeveloped Freeway corridor. The remainder of the Community has scattered single family housing, agriculture, desert preserves and open space.
We are seeking an innovative and creative consultant/team to rewrite the zoning code and design guidelines to include:
* Sustainable "Green" Development Requirements
* Progressive Architectural and Site Design Standards
* Emphasize Community Culture
* Willingness/experience to work with Native American community
SUBMITTAL REQUIREMENTS:
Ten copies of the proposal will be submitted using the following format:
1. NAME:
2. CONTACT PERSON:
3. BUSINESS ADDRESS:
4. TELEPHONE AND FAX NUMBERS:
5. TYPE OF ORGANIZATION: Individual or sole proprietorship, partnership or corporation. Describe management of the proposed work.
6. ABSTRACT: A description of the proposer's understanding of the need for professional services.
7. PROCEDURES AND TIMEFRAMES: Describe the overall approach in providing assistance to the SRPMIC. Describe the work plan with project scope of services, procedures, format and type of submittals, turn-around time for submittals.
8. PERSONNEL: List or attach the Statement of Qualifications of the principles
9. RECORD OF PERFORMANCE: List previous relevant projects, full amount paid for services, starting and ending dates, brief description of work, name and telephone numbers of contracting agencies.
10. FEE BREAKDOWN: List anticipated costs by task for the following categories: salaries/hours worked, materials and supplies, mapping, travel (mileage), overhead. The SRPMIC will pay based on a cost reimbursement arrangement and negotiated hourly rates for each position under contract by task. Include fees in a separate sealed envelope.
11. INSURANCE: The Contractor must show proof of general liability, workman's' compensation, and automobile insurance. In addition, the Contractor must show proof of professional liability/errors and omissions insurance.
DEADLINES AND SUBMISSION:
Submit proposals to Purchasing at 10,005 East Osborn Road, Scottsdale, AZ, 85256 no later than 4:00 p.m., December 15, 2006. A pre-submittal meeting will be held November 14, 2006, at 1:30 PM, at the SRPMIC Administration Lightning Conference Room located at 8800 E Chaparral Road, Scottsdale, AZ 85250. Questions and requests for a copy of the RFP can be addressed to Terrollene Charley at (480) 362-7653 or [email protected].
For more information contact:
Terrollene Charley
Salt River Pima-Maricopa Indian Community
10005 East Osborn Road
Scottsdale
AZ 85256
USA
Phone: 480-362-7653
Fax: 480-362-7588
Email: [email protected]
Web: http://www.srpmic-nsn.gov
Posted October 27, 2006
---
Want to see more RFPs?
---

Planetizen Courses: Online Training in Urban Planning
Access more than 250 urban planning courses on your computer, phone, or tablet. Learn today, plan for tomorrow.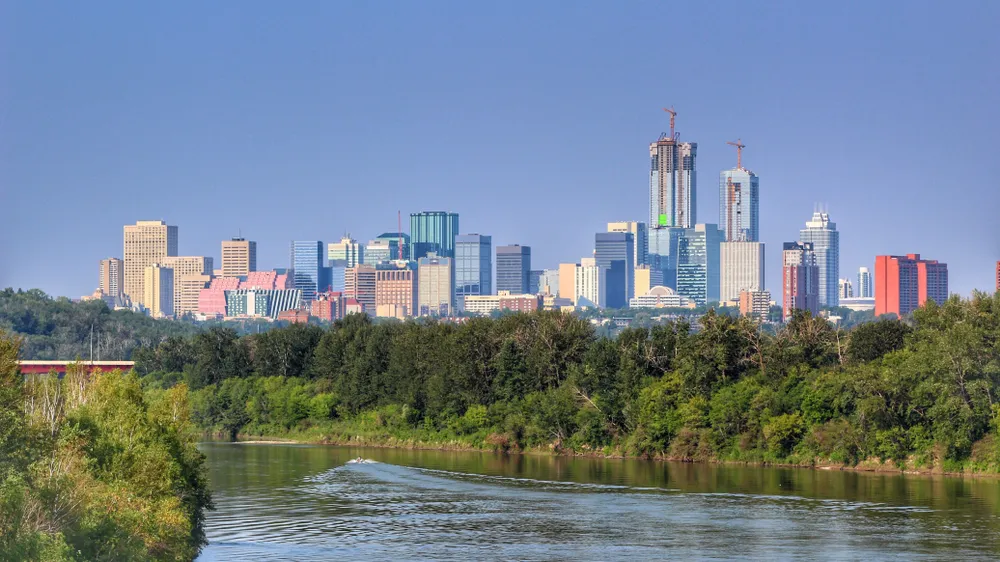 ---

Planetizen AICP* Exam Prep Class
90% of students who took our class passed the exam and became AICP* certified.