Terrain.org's Metropolitan Mosaic Issue Now Online
Terrain.org: A Journal of the Built & Natural Environments
---
---
Issue No. 17 of Terrain.org: A Journal of the Built & Natural Environments-with the theme of Metropolitan Mosaic-features a rich mix of contributions:
Columns
* Guest Editorial by Denver mayor John Hickenlooper: "Sustainability in the Mile High City"
* Simmons Buntin on the anonymous metropolis, be it Tucson or Tacoma or Tulsa
* David Rothenberg on fifteen minutes of freedom in Tallinn, Estonia
* Catherine Cunningham on the mobile metropolis, at least for RVs
UnSprawl Case Study
* Glenwood Park in Atlanta, Georgia-a 28-acre, New Urban brownfield redevelopment
Interview
* Terrain.org interviews author, naturalist, and environmental activist Terry Tempest Williams
Essays
* "Diversity as if It Mattered" by Emily Talen-on uniting the environmentalist and urban planner in the wake of Hurricane Katrina
* "Hazelhurst at 75: A Culture of Conservation and Service" with online slideshow, by David R. Foote
* "Wu-Kuo Yu" by William R. Stimson-is there an unknown species of fish in Taiwan's polluted urban rivers?
* "Through the Dragon's Mouth: Exploring the City Museum of St. Louis" by Carolyn Steinhoff Smith
Articles
* "Denver's Stapleton: Green Urban Infill for the Masses?" by Michael Leccese
* "Can the Way We Eat Change Metropolitan Agriculture? The Portland Example" by Martha Works and Thomas Harvey
* "Public Involvement Best Practices: Linking Land Use and Transportation" by Harrison B. Rue
Fiction
* "Encounter at the Zoo" by David Watmough
* "The Boy" by Edward M. Turner
* "The Crestwood Wars: Parts 1-3" by Thomas P. Straw
* "A Rich Man's Joke" by Steven Mayoff
Poetry
* Poetry by Marianne Poloskey, John Horváth, Jr., Charlotte Matthews, J.D. Smith, Jake Adam York, Michael J. Vaughn, Margarita Engle, Yvette A. Schnoeker- Shorb, and Lynn Strongin
ARTerrain Gallery
* Ten paintings and murals by Stephanie Johnson
Reviews
* Peter Huggins reviews Riverfall, poems by Simmons B. Buntin
* Ken Pirie reviews Crow's Range: An Environmental History of the Sierra Nevada, by David Beesley
* Terrain.org staff reviews Canyon Spirits: Beauty and Power in the Ancestral Puebloan World, photographs by John L. Ninnemann and essays by Stephen H. Lekson and J. McKim Malville
View the new issue now at http://www.terrain.org.
Related Link: Terrain.org: A Journal of the Built & Natural Environments
For more information contact:
Simmons Buntin
Terrain.org: A Journal of the Built & Natural Environments
P.O. Box 19161
Tucson
AZ 85747
USA
Phone: 520.241.7390
Email: [email protected]
Web: http://www.terrain.org
Posted September 11, 2005
---
Want to see more events?
---

Planetizen Courses: Online Training in Urban Planning
Access more than 250 urban planning courses on your computer, phone, or tablet. Learn today, plan for tomorrow.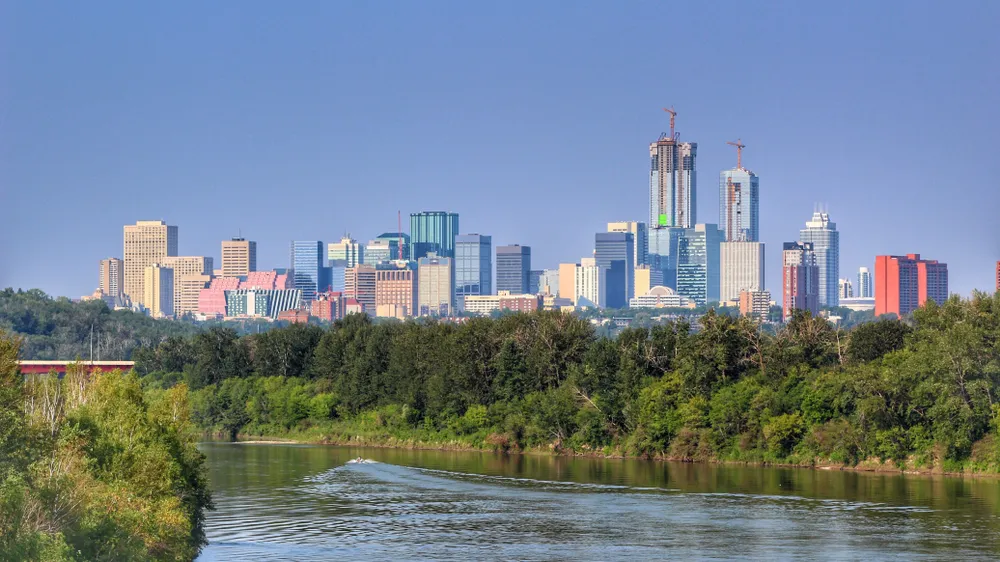 ---

Planetizen AICP* Exam Prep Class
90% of students who took our class passed the exam and became AICP* certified.