Terrain.org's 'The Dark and the Light' Issue Now Online
Terrain.org: A Journal of the Built & Natural Environments
---
---
Terrain.org: A Journal of the Built & Natural Environments' 15th issue, 'The Dark and the Light,' is now online at http://www.terrain.org/.
This issue of Terrain.org features:
* Guest editorial by Ellen Bilbrey, Arizona State Parks: "Deep, Dark Secrets Protected This Cave System"
* Other editorials:
- Simmons B. Buntin examines "Civano: The Dark and the Light"
- Todd Ziebarth discusses "Solidity and Permanence---With or Without Trees"
- David Rothenberg notes "That's a Damn Talented Elephant!"
- Catherine Cunningham remembers "Shades of February"
* UnSprawl case study: Lenox Village in Nashville, Tennessee
* Interview: Danish Poet Lene Henningsen (New addition to Terrain.org!)
* Articles:
- "A Building Less Bright: Chicago Skyscrapers Go Dark for Migratory Birds" by Carolyn Kousky
- "Toads Gone Wild" by Scott Calhoun
- "A Vision of Shakertown for the New Millennium" by Ernest J. Yanarella
- "Poetry and Place" by Peter Huggins
* Essays:
- "A Letter to Samuel: Open in 2021, When the Cicadas Return" by Andrew Wingfield
- "Sol y Sombra" by Mary Anne Maier
- "An Autobiography of Stars" by Theresa Kishkan
- "Geography" by Sue Wheeler
- "Out Here On This Edge" by J. Grayfox Isom
* Poetry by William M. Gottlieb, Elizabeth Bastos, Donna J. Gelagotis Lee, JB Mulligan, Katie Redding, Martin Burke, Michael J. Vaughn, Susan H. Case, Michael Lehman, Deborah Fries, William C. Burns, and Paul Hostovsky
* Fiction:
- "Fire in the Hole" by Kristie Betts
- "Christmas Tree Lure" by Ann Fillmore
- "Lux Aeterna" by Scott Spires
- "The Editor of Love" by Janice Valerie Young
* Reviews:
- Judyth Willis on "Writing the Future: Progress and Evolution," edited by David Rothenberg and Wandee J. Pryor
- Ken Pirie on "Wild Nights: Nature Returns to the City," by Anne Matthews
- Simmons B. Buntin on poet R.T. Smith's new books: "Brightwood" and "The Hollow Log Lounge"
* ARTerrain gallery: Eight architectural stained glass art projects, with closeups and narratives, from Scottish glasspainter John K. Clark
Investigate the latest issue of Terrain.org now, online at http://www.terrain.org.
Related Link: Terrain.org: A Journal of the Built & Natural Environments
For more information contact:
Simmons Buntin
Terrain.org: A Journal of the Built & Natural Environments
10367 E. Sixto Molina Ln.
Tucson
AZ 85747
USA
Phone: 520.241.7390
Email: [email protected]
Web: http://www.terrain.org
Posted September 13, 2004
---
Want to see more events?
---

Planetizen Courses: Online Training in Urban Planning
Access more than 250 urban planning courses on your computer, phone, or tablet. Learn today, plan for tomorrow.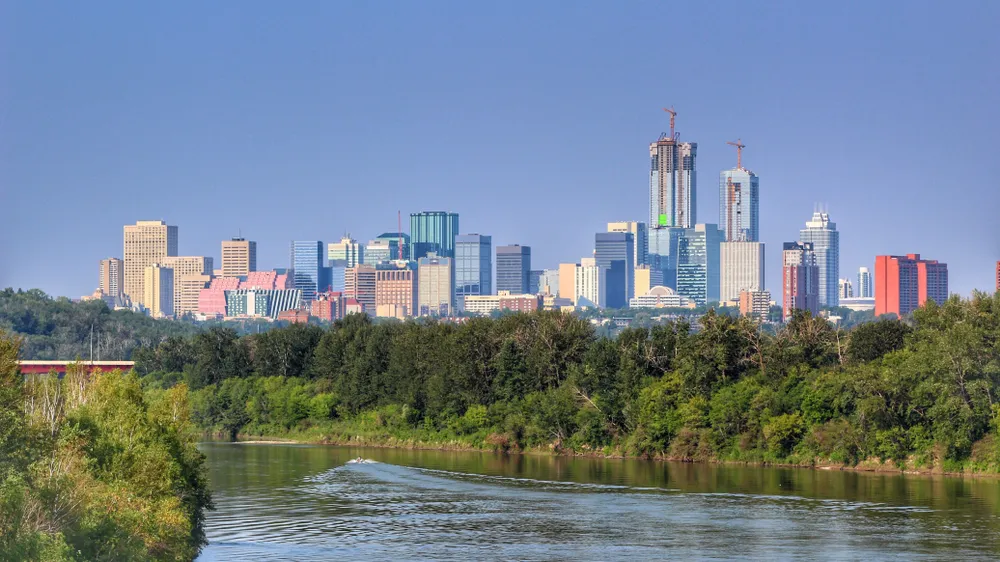 ---

Planetizen AICP* Exam Prep Class
90% of students who took our class passed the exam and became AICP* certified.