New Study Of City Parkland Released; New York City And El Paso Top List
The Trust for Public Land
---
---
EMBARGOED FOR USE AFTER Noon, EST, Sunday Dec. 2, 2001




Contacts: Peter Harnik, 202-543-7552; Tim Ahern, 202-543-7552




Note: For complete list of city parkland and budgets go to www.tpl.org and click on "What's Hot."




NEW STUDY OF CITY PARKLAND RELEASED; NEW YORK CITY AND EL PASO TOP LIST




WASHINGTON, D. C. - The 55 biggest cities in the United States have a total of 630,000 acres of parks, with New York and El Paso each claiming the honor of having the largest urban park system, according to a new study of urban parks released by the Trust for Public Land (TPL), a nationwide nonprofit which works to protect parks and open space.




For sheer size, New York City is number one, with almost 50,000 acres of parks, including water preserves. In addition, when measured as a proportion of total size, New York City ranks first with more than one-quarter of its land as protected public open space.




However, on an acres-per-capita basis, the leader is El Paso, with almost 47 acres of park and open space for every 1,000 residents. El Paso also has the largest single park of the cities surveyed, 24,000-acre Franklin Mountain State Park.




Other cities that devote a high percentage of land to parks and open space include San Francisco (19.8 percent of land area), Washington, D.C. (19.1), San Diego (17.4) and Minneapolis (16.2). Other cities with high per-capita park ratios include Oklahoma City (43.8 acres per thousand residents), Albuquerque (39.5), Austin, Tex. (38.9) and Jacksonville, Fla. (32.5).




TPL began quantifying city park systems in 2000 with the book Inside City Parks, which looked at the country's 25 biggest cities. The new list more than doubles the amount of data collected.




"With cities rebounding, many people are giving attention to their once-beautiful park systems," said Peter Harnik, director of TPL's Green Cities Initiative. "There is sudden interest in gathering information to help cities allocate resources more efficiently and equitably."




In addition to studying acreage, TPL also compiles information on recreational facilities, park employment, the historical growth of systems, and a variety of budgetary measures.




Of the 55 cities, Kansas City, Mo., spent the most on its parks in fiscal year 2000 with an allocation of $184 per resident. Other leading cities included Washington, D.C. ($181), Seattle ($160), Mesa, Ariz. ($147), Minneapolis ($144), Cincinnati ($142) and San Francisco ($133). The range of spending is large, with the top city devoting seven times as much per resident as the lowest-funded city.




For more information go to www.tpl.org and click on "What's Hot."
Related Link: What's Hot
For more information contact:
Peter Harnik
The Trust for Public Land
600 pennsylvania Ave., SE, Suite 402
Washington
DC 20003
US
Phone: 202-543-7552
Email: [email protected]
Web: http://www.tpl.org
Posted November 30, 2001
---
Want to see more events?
---

Planetizen Courses: Online Training in Urban Planning
Access more than 250 urban planning courses on your computer, phone, or tablet. Learn today, plan for tomorrow.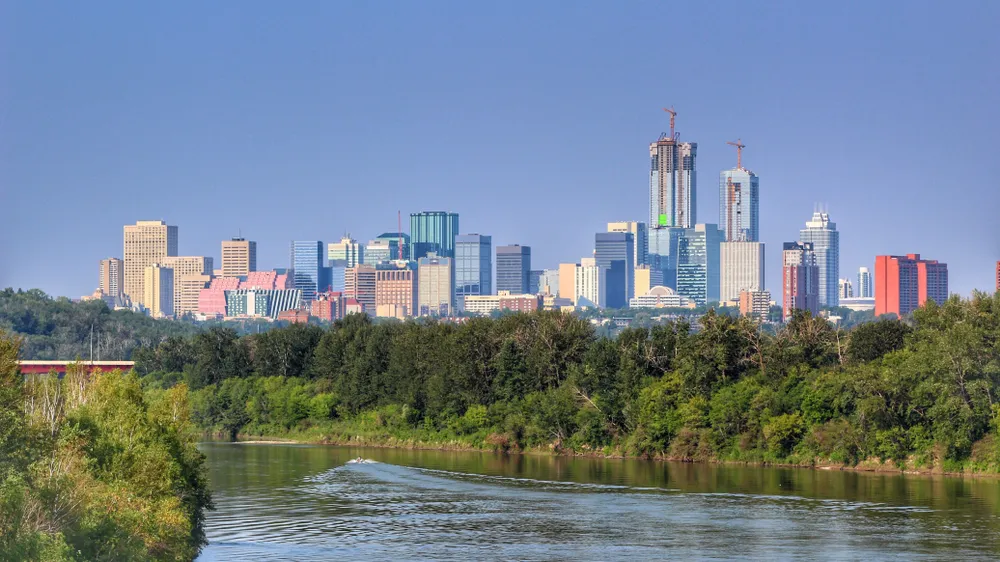 ---

Planetizen AICP* Exam Prep Class
90% of students who took our class passed the exam and became AICP* certified.