---
With new bilateral accreditation agreements on the horizon, planners have a whole world of professional opportunities before them. But new training programs are needed to help planners learn the social and cultural context present in a different country.

Globalization has both positive and negative impacts. Negative impacts can arise through the homogenization of culture and regional differences or when systems designed for one social situation are applied in a different one. Where these impacts involve greater awareness and understanding of difference as well as the ability to learn from and share with different cultures and systems, the impacts can be positive.
As part of the development of the global economy we are seeing strong internationalization in a number of key professions, including urban and regional planning. Inevitably this is raising questions about how the training of planners and the practice of planning differs from one country to another. For professions such as engineering, internationalization is more straightforward. Adequate structural standards tend to remain so across the globe. With planning, however, standards are far from universal and the profession, far more so than many technical professions, is socially and culturally grounded.
While there are a number of technical skills in planning that are culturally neutral and applicable in a wide range of contexts, the social and cultural context of planning remains a critical part of its application. For example, in countries with informal housing, traditional town planning controls such as zoning, subdivision standards and the like have limited applicability. The art, therefore, comes in deciding what to apply and how to use our technocratic knowledge effectively within that social and cultural context.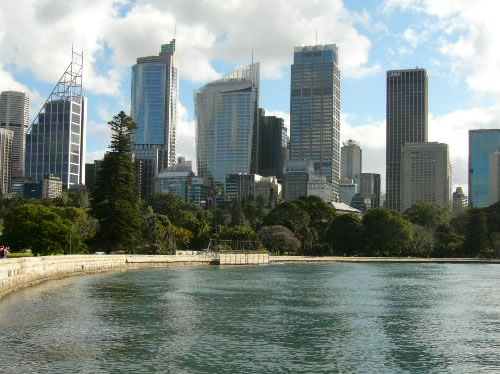 This is becoming increasingly relevant as more and more planners trained in one jurisdiction are operating in others. For example, there are many Australian and New Zealand trained planners operating in the UK, and the current national shortage of planners in Australia is attracting planners from the United States of America, a number of Commonwealth countries and even planners from non-English European backgrounds.
So what are the implications of this increasing movement of planners between countries and around the globe? The Global Planning Education Association Network (GPEAN) -- a network of planning school associations worldwide -- has been examining this question and its implications for some time. A key question is whether we are running the risk of internationalizing one or two specific types of planning and making dangerous assumptions about their application in areas in which they may be unsuitable. This has become a particularly important issue as planning schools and planners in many countries seek accreditation from, for example, the Royal Town Planning Institute in the UK, or the Planning Accreditation Board in the US, even when coming from rather different social and cultural backgrounds. It has also emerged as a question in post-colonial countries where planners from the original colonising power have often built and run the planning system.
It is becoming clear from the GPEAN work that a single set of educational criteria for planners which is applicable in the full global context is unrealistic. Planners within individual countries argue vigorously regarding what are considered core areas of knowledge or core curriculum items. If this is not able to be easily agreed upon at the national level, what hope is there for a global planning curriculum? The answer lies instead in bilateral arrangements between countries in terms of their recognition of planners and planning qualifications from elsewhere, supported by appropriate "conversion course" training. These bilateral arrangements are probably best conducted through the relevant professional association rather than, necessarily, at a government-government level.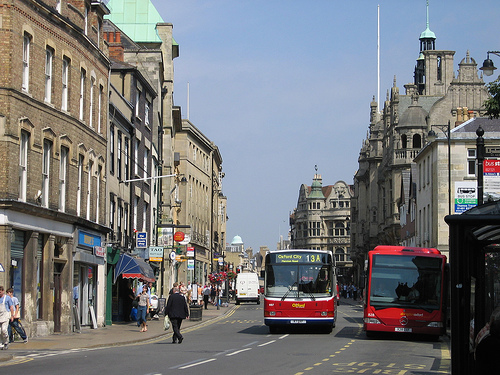 Training for planners seeking to move from one system to another is something that is now beginning to be developed. A model course would have two main aims. First -- and in my view most importantly -- it would provide an overall cultural grounding for an incoming planner to a new country, and help illustrate the planning implications of different cultural and social factors. Secondly, the training would include an introduction to the "mechanics" of the planning system in a particular place.
This approach is different than the common accreditation processes, which simply require some generic knowledge of planning law. No one would argue that planning law is unimportant. But in many respects, it is the principles of the relationship between planning systems and the legal system within their cultural context that is likely to be of more assistance to planners coming from different backgrounds. The details of individual pieces of legislation are relatively easily learned by planners with experience -- particularly since they change regularly.
Aside from training those looking to practice planning in another place, an introduction to alternate planning systems can have value for all planners. Having taught planning students from a number of different backgrounds who intend to practice in their own countries, it is clear that teaching the specifics of, for example, the Malaysian planning system to Malaysians is not easy. What can be done, however, is introduce knowledge of another planning system in such a way as to encourage the student to reflect upon planning in their own country. This is a valuable exercise as it encourages us as planners to reflect on the system in which we work rather than just take it for granted.
With globalization and lifelong learning as two greatly emphasized factors of today's professional environment, I believe it makes good sense for many planners to familiarize themselves with planning systems overseas, if only just to gain an important contributor to a balanced appreciation of our own systems.
And who knows -- you may one day find yourself planning in Brisbane or Mumbai.
Angus Witherby is the former chair of the Global Planning Education Association Network and has taught town planning in Australia for 12 years. He has developed a Planetizen online course for overseas trained planners wishing to practice in Australia.
San Francisco Just Ended Single-Family Zoning
The San Francisco Board of Supervisors voted to Tuesday to eliminate single-family zoning, but pro-development advocates say additional changes are needed to unleash a wave of construction.
This six-course series explores essential urban design concepts using open source software and equips planners with the tools they need to participate fully in the urban design process.
This course aims to provide an introduction into Urban Design Sketching focused on how to hand draw master plans using a mix of colored markers.
View More