---
Transportation has become far too important to be steered by people who prefer the existing automobile-dominated system.  The governance issue of how to effectively broaden the basis of transportation policy to overcome the 'stove-pipe' structure of government and public policy must be addressed.

In a sprawling society, transportation policy greatly affects everyone's quality of life. But something is very wrong with the nation's transportation policy infrastructure. Too many special interests connected to automobiles, land development, petroleum, and road building control the public policy apparatus. This much is clear. Transportation has become far too important to be left in the minds, hands, and dollars of people who prefer the existing automobile-dominated system. The new reality is that transportation intersects many other policy areas, especially housing, health, economic development, schools, employment, trade, land use, and the environment. Without the very best transportation system the quality of life and quality of place experienced by Americans will suffer. Best means a lot more than cars and roads. It is not just a matter of transportation capacity, but also convenient access, safety, choice and sustainability. People want the freedom to travel where, when and how they want. It is the "how" that has rapidly become the reason why current transportation policies are inadequate and why the system needs restructuring.
There have been substantial successes with ISTEA (the Intermodal Surface Transportation Efficiency Act) and TEA-21 (the Transportation Equity Act for the 21st Century). Yet the governance issue of how to effectively broaden the basis of transportation policy to overcome the "stove-pipe" structure of government and public policy has not been tackled. Debate about funding does not address institutional change.
This is what should be a central part of a national discussion of transportation policy. Considering the much larger sphere of influence of transportation on so much of American society, it is no longer smart to expect state departments of transportation (DOTs), and the transportation commissions that often govern or advise them, to have the resources and expertise to manage the much larger agenda for transportation.
Across the nation, there is considerable discontent with state DOTs by those focusing on the larger role of transportation in American society. Transportation reform has been the focus of the North Carolina Alliance for Transportation Reform, the Transportation Choices Coalition in Connecticut, the national Alliance for a New Transportation Charter, and a project of 1000 Friends of Florida. A few governors have attempted to form entities to rise above their DOTs. In truth, state DOTs have become so powerful that governors rarely exercise strong management control of them. Of all the state government associations in Washington, D.C. influencing federal transportation policy, the American Association of State Highway and Transportation Officials is the undisputed heavyweight champion.
I recommend the creation of state planning organizations (SPOs), analogous to current metropolitan planning organizations (MPOs). SPOs can take a big picture, strategic view of all the state transportation needs policy can address, far more than vehicles and roads. Reporting to governors, SPOs will provide the venue for policy experts from many areas in both the public and private sectors to examine and steer state transportation planning. A key goal is to explicitly examine the impact of transportation policy and planning on other policy areas and vice-versa. Another goal is integration of MPO plans throughout a state and comparable treatment of rural areas and their transportation needs. Like MPOs, SPOs can have various names. Though a number of states of planning offices, they rarely touch transportation issues.
The goal will be not to displace the project decisions and management of state DOTs, but instead SPOs will provide much broader strategic policy thinking to guide the priorities of state transportation planning across all modes and agencies. Nor should SPOs infringe on local government responsibilities. The chair of a SPO will not be the head of the state DOT or its transportation commission.
State Planning Organizations offer these benefits:
SPOs can bring diverse state agencies together on an equal footing to identify the highest priority and most cost-effective state transportation policies and programs for both rural and metropolitan areas that are fully consistent with the policy needs and goals of non-transportation areas.
SPOs can address difficult transportation funding options from a multi-agency perspective.
SPOs can expand public participation in transportation policymaking by including non-governmental interests, including the business community, as some state transportation commissions do.
SPOs can provide an improved mechanism for integrating MPOs and local governments into state transportation planning.
SPOs of two or more states can work together to address regional needs.
For decades, our nation has focused on the individual modes of transportation, usually reactively rather than proactively. There is never enough money. Many citizens are angry about traffic congestion on roads, airline crowding and delays, and inadequate and uncertain intercity rail options. Increasing numbers of people recognize the benefits--including better health--of walking and biking, not just for fun and fitness, but functionally to get to shopping, schools, and work. Public transit is critically important for urban revitalization and housing expansion for the many Americans who do not want to live in suburban sprawl. Homeland security has heightened public awareness of the fragility, vulnerability and criticality of transportation networks. Yet, as the Transportation Research Board of the National Research Council concluded:
"The transportation system is a patchwork of loosely connected modes encompassing 35,000 government owners of roads; tens of thousands of private carriers; and thousands of independent authorities responsible for ports, transit systems, and airports. The funding mechanisms for these entities remain unconnected and uncoordinated, despite reforms incorporated into federal legislation."
There is little hope of a truly holistic and integrated transportation policy framework at the federal level. But SPOs demonstrate true transportation integration and set the stage for a totally new federal structure. In the long term, federal funding of SPOs should be pursued; now it would be necessary for all relevant state agencies to contribute funds for a SPO, or for a state legislature to provide the basis and funding for a SPO. A few courageous governors could act on their own through a executive orders if legislative action is unlikely.
---

Until recently Joel S. Hirschhorn was Director of Environment, Energy and Natural Resources at the National Governors Association. He is the author of the forthcoming "Sprawl Kills - Better Living in Healthy Places," and can be reached through www.sprawlkills.com.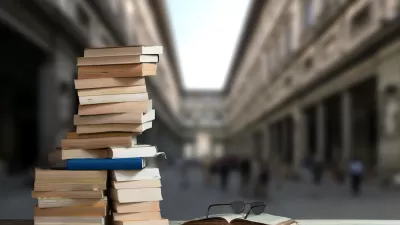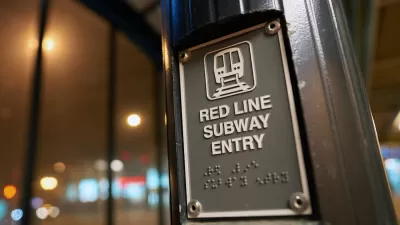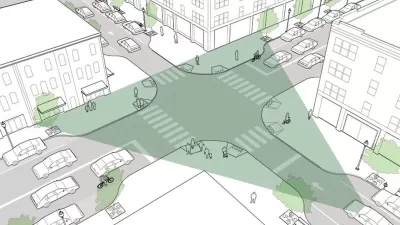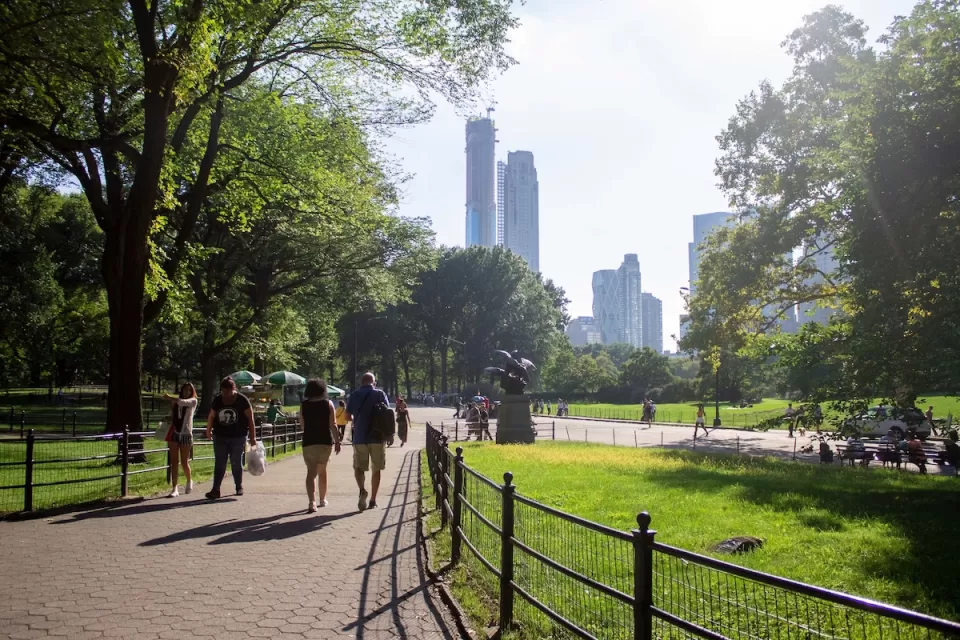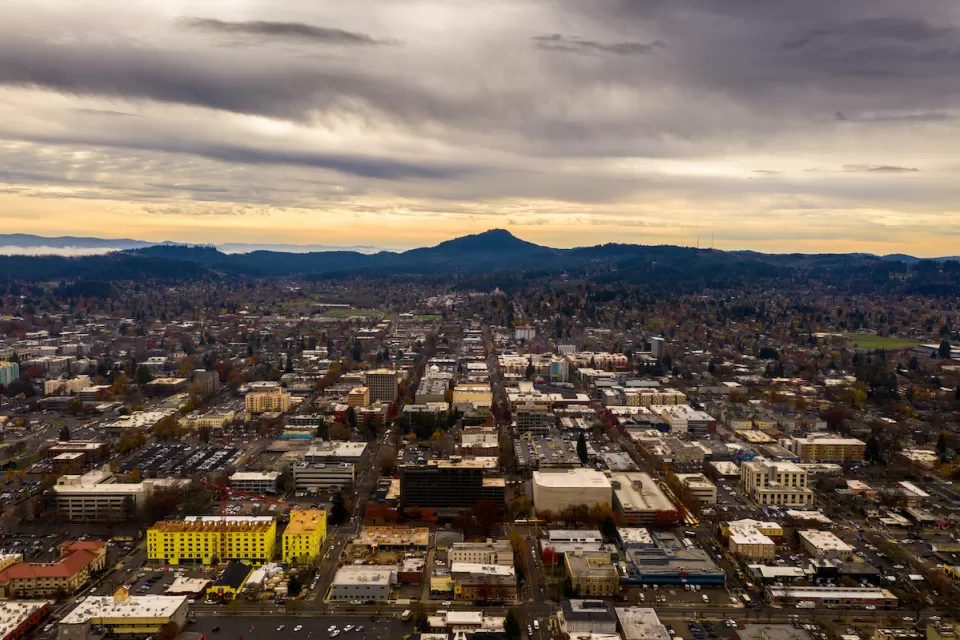 Eugene Ends Parking Minimums
In a move that complies with a state law aimed at reducing transportation emissions, Eugene amended its parking rules to eliminate minimum requirements and set maximum parking lot sizes.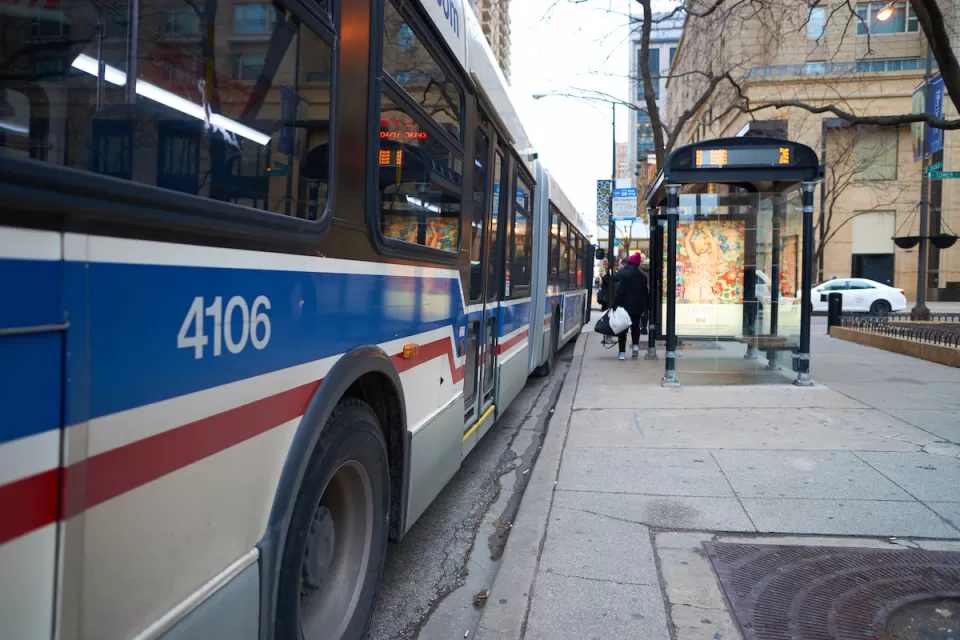 This six-course series explores essential urban design concepts using open source software and equips planners with the tools they need to participate fully in the urban design process.
Learn the tools for implementing Universal Design in planning regulations.
View More