Planner II
City of Colorado Springs
Colorado Springs, CO
Experience Level: Mid-Level
AICP Certification: AICP Not required
Salary: $5,768.13 - $6,924.53 Monthly
Apply Now
---
---
Planner II
In this position, you will perform planning duties in support of the City's redevelopment and land use entitlement programs while ensuring compliance with professional standards and regulations. With the thriving economic conditions of the Pikes Peak Region, the City of Colorado Springs is experiencing a high pace of development and this position will participate in a higher volume of project management for active entitlements as well as special project assignments.  The City is excited to be on the cusp of introducing a new Unified Development Code which will continue to shape our growing community. 
Essential Job Functions- the basic job duties an employee must be able to perform:
Review land use applications, verify for code compliance, and process for distribution 
Manage public notification requirements; write technical review letters
Present project proposals at public hearings before the Planning Commission, Downtown Review Board, and/or City Council
Perform planner-in-charge desk duties; respond to customer inquiries regarding planning, zoning, and land use regulations
Review and process building permits for commercial and multi-family projects Coordinate activities and projects with other divisions, outside agencies, and the public; provide assistance to department staff
We are looking for candidates who demonstrate: 
Knowledge of:
Methods and techniques of land use planning, zoning, and development Principles and practices of effective project management
Urban design and placement making concepts
Pertinent federal, state, and local laws, codes, and regulations Modern office technology
Geographic Information System (GIS) and project management systems
Ability to:
Prioritize, organize, and manage multiple projects Write letters and reports for public presentation
Handle stressful and negative interactions tactfully; handle aggressive interpersonal interactions professionally
Consider different points of view to reach an agreement; utilize elements of persuasion to gain cooperation and the acceptance of ideas
Read and understand legal descriptions of property Evaluate and resolve complex planning issues
Successful candidates will have
A bachelor's degree from an accredited college or university with major coursework in planning, geography, public administration, landscape architecture, architecture, or a related field.
Three years of full-time experience in planning, civil engineering, development review facilitation, landscape architecture, architecture, urban design or a related field. (Note: Planning is defined as urban, regional, land use, and/or comprehensive long-range planning working with or for a municipal government.)
Possess, or obtain upon hire and maintain a valid, non-probationary Colorado driver's license not subject to restriction related to alcohol and/or drug violations or pending charges
One (1) year of the appropriate type and level of experience may be substituted for each required year of post-high school education.
 
Additional appropriate education may be substituted for the minimum experience requirements.
Ideal candidates will also have
AICP (American Institute of Certified Planners) certification, this is preferred not required
Experience with GIS (Geographic Information System)
Additional Information
The City of Colorado Springs offers additional compensation depending on the position, area of assignment, and specific job assignments including: shift differential, pay differential, acting or lead, special assignment, hazard pay, longevity, cell phone allowance, uniform allowance, relocation, awards, standby, call out, compensatory time off, tuition, overtime, extra duty, incentive, holiday premium, proficiency, and vacation sell back.
 
NOTE: This job announcement is not intended to include a complete listing of all responsibilities, knowledge, skills, and abilities associated with the position. 
The City does not sponsor applicants for work visas. If hired, you will be required to provide proof of your eligibility to work in the United States.
 
Apply to Join Our Team Planner II
Posted May 10, 2023, 2:20 PM PDT
---
Find your next career opportunity in planning and urban design.
---

Planetizen Courses: Online Training in Urban Planning
Access more than 250 urban planning courses on your computer, phone, or tablet. Learn today, plan for tomorrow.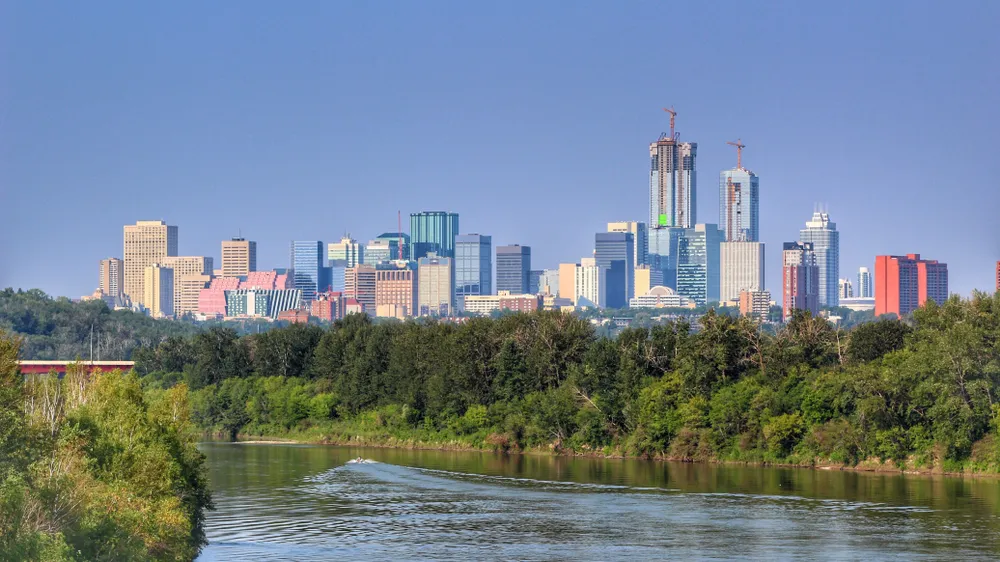 ---

Planetizen AICP* Exam Prep Class
88% of students who took our class passed the exam and became AICP* certified.