New Updates on PD&R Edge
HUD's Office of Policy Development and Research
Website
---
---
PD&R Edge, an online magazine, provides you with a snapshot view of our newly released research, periodicals, publications, news, and commentaries on housing and urban development issues. Stay informed on current topics and check back frequently, as our content is routinely updated.
Featured: Tackling Racial Inequities in Homeownership
Racial disparities in homeownership persist in the United States, but institutions such as Fannie Mae and Freddie Mac, the U.S. Department of Housing and Urban Development, and state and local governments strive to achieve greater racial equity in U.S. homeownership. A recent event hosted by the Urban Institute featured a panel discussing ongoing challenges and current remedial efforts, including improving credit reporting, expanding special purpose credit programs, deepening policymakers' understanding of how different groups face different housing challenges, and diversifying real estate professions.
PD&R Leadership: HUD Participates in the Asia-Pacific Urban Forum
In the Leadership Message, Cynthia Campbell, Director of PD&R's International and Philanthropic Affairs Division, discusses HUD's participation in the eighth Asia-Pacific Urban Forum, held every 4 to 5 years and organized by the United Nations Economic and Social Commission for Asia and the Pacific. At this year's gathering, held in Suwon, Korea, delegates agreed on priority actions to support integrated and growth-conscious urban and territorial planning, foster multilevel climate governance, prioritize inclusive urban policies, promote favorable public and private investment climates for infrastructure, and recognize the role of technology in advancing sustainable development goals.
In Practice: Bringing Nature to Supportive Housing in the Bronx
Bedford Green House combines a robust service program for people with previous experiences of homelessness, people living with HIV/AIDS, or families dealing with mental illness or substance use disorders with innovative biophilic design features to help residents, including a rooftop greenhouse that facilitates horticultural therapy and promotes community. This first of two phases of Bedford Green House, built by New York developer and service provider Project Renewal, also incorporates plants that cascade down the façade, helping reduce summer cooling costs and filter the air.
International & Philanthropic: An Innovative Approach to Tackling the Housing Supply and Affordability Issue in Canada: The Housing Accelerator Fund
Over the past couple of decades, the development of new housing units in the United States and Canada has failed to keep pace with demand, leading to rising housing costs. In March 2023, the Canadian government launched a Housing Accelerator Fund to help address these issues. The $4 billion fund incentivizes action by local governments, offering them funds to cover the upfront costs needed to boost the nation's housing supply by 100,000 units. The Housing Accelerator Fund will run through 2026–2027 and will distribute funds through a competitive application process in which municipalities, Territories, First Nations, and Métis and Inuit governments apply for funding.
PD&R at 50: International Affairs
HUD's International and Philanthropic Affairs Division (IPAD) traces its origins to 1969, when Dale Barnes joined HUD as its deputy director for international affairs. One of the first published articulations of the philosophy underpinning IPAD appeared in a 1971 issue of HUD Challenge magazine, noting that the "United States has much to gain if some of the solutions to urbanization problems which have worked in other nations of the world can be adapted for use at home." This philosophy still animates IPAD's work today, including with the United Nations and other international organizations.
Subscribe to receive PD&R Edge here.
Posted November 15, 2023
---
Want to see more events?
---

Planetizen Courses: Online Training in Urban Planning
Access more than 250 urban planning courses on your computer, phone, or tablet. Learn today, plan for tomorrow.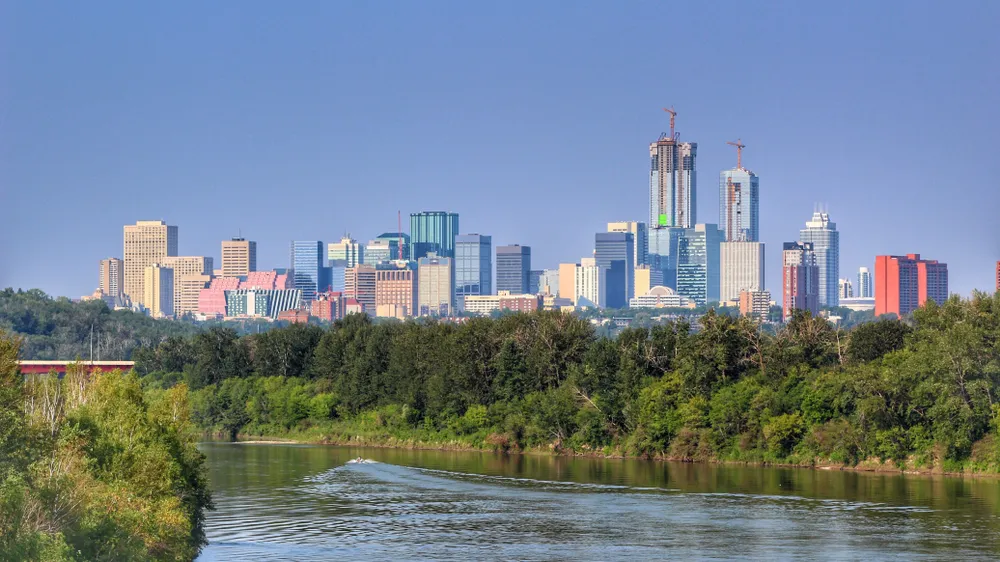 ---

Planetizen AICP* Exam Prep Class
90% of students who took our class passed the exam and became AICP* certified.