News from HUD User
HUD's Office of Policy Development and Research
Website
---
---
Evidence Matters: Fall 2023
Office to Residential Conversions
The Fall 2023 issue of Evidence Matters: Transforming Knowledge into Housing and Community Development Policy introduces another approach for increasing housing supply — converting underutilized office buildings into residential spaces, particularly in areas with high housing demand and proximity to job centers. Office-to-residential conversions not only address housing shortages but also revitalize downtown areas affected by COVID-19-related office vacancies. The issue highlights successful examples, such as Chicago's LaSalle Reimagined initiative and Pittsburgh's Downtown Conversion Program, that encourage conversions focusing on affordable housing. Additionally, it presents case studies from Baltimore and Kansas City that explore the financing aspects of such conversions, emphasizing the importance of partnerships between local developers and governments in these efforts.
CASE STUDIES
Los Angeles, California: Chandler Boulevard Tiny Homes Village, Los Angeles, California
In response to the homelessness crisis, the city of Los Angeles has built a series of 11 carefully planned interim housing developments composed of small factory-built dwellings and supportive services. The prototype tiny home development was the Chandler Boulevard Tiny Home Village, a 39-unit transitional housing development for formerly homeless individuals and couples in the city's North Hollywood neighborhood. An American Institute of Architects award jury described the Village as "a colorful, energetic assault on homelessness," offering "smart, affordable, safe, and simple homes in a respectful way."
Greenville, Mississippi: Reserves at Gray Park Adds Affordable, Energy-Efficient Housing on Underutilized City Land
In 2018, the Greater Greenville Housing and Revitalization Association opened The Reserves at Gray Park, 42 units of affordable housing that provides residential units at a higher density than the surrounding neighborhood in a city struggling with an aging, mostly single-family housing stock that is costly to maintain. The project is the largest multi-unit development of its kind in Greenville in the past 20 years and offers insights for rural low-income communities facing similar issues. The Reserves at Gray Park, which relied on financing support from various public and private sources, helps residents significantly reduce their utility costs through an array of energy-efficient design features.
NEW REPORTS
Policy & Practice: October 2023
This issue of Policy & Practice highlights research on the impact of institutional investors in the single-family housing market and provides an overview of state and local strategies to mitigate the negative impacts of institutional investment on families and neighborhoods.
Advanced Modular Housing Design
A multidisciplinary team has developed innovative post-disaster housing solutions to address the increasing frequency and severity of natural disasters. These housing modules prioritize structural strength, construction flexibility, energy efficiency, and affordability. They are designed to withstand hurricane-force winds and can be quickly deployed. The core module, which is 160 square feet in size, serves as a standalone housing unit with essential amenities and can be transported easily to disaster-stricken areas. Furthermore, these core modules can be expanded over time by adding space and dwell modules to create a complete three-bedroom home. The report includes detailed construction documents for all three modules.
Research Design, Data Collection, and Analysis Plan (RDDCAP):
Evaluation of the Community Choice Demonstration
The Community Choice Demonstration aims to generate strong evidence on expanding residential options and encouraging families with children in the Housing Choice Voucher program to move to opportunity-rich areas. This rigorous experiment involves two intervention types: comprehensive mobility-related services (CMRS) and a more limited bundle of selected mobility-related services (SMRS). In the first phase, the study focuses on how offering CMRS affects the percentage of families relocating to opportunity areas and the duration of their stay. The second phase will assess the impact of SMRS on the same outcomes and compare CMRS and SMRS. The research design outlines the intervention components, implementation plan, support for Public Housing Authorities in Phase 1, evaluation methods (Process, Impact, and Cost Studies), preparations for Phase 2, and data security measures.
DATASET RELEASES
EVENTS
PD&R is an exhibitor at the NCSHA Annual Conference and Showplace this October 14–17 in Boston, Massachusetts. The conference convenes housing finance agency executive directors, staff, and board members and their partners. Be sure to stop and see us at booth #21.
PD&R is an exhibitor at the Housing Assistance Council's 2023 National Rural Housing Conference. The conference, titled "Build Rural," will take place October 24–27 in Washington, D.C. and will convene practitioners, industry leaders, government officials, and other stakeholders to learn and share about best practices for building and supporting thriving rural communities.
Posted October 11, 2023
---
Want to see more events?
---

Planetizen Courses: Online Training in Urban Planning
Access more than 250 urban planning courses on your computer, phone, or tablet. Learn today, plan for tomorrow.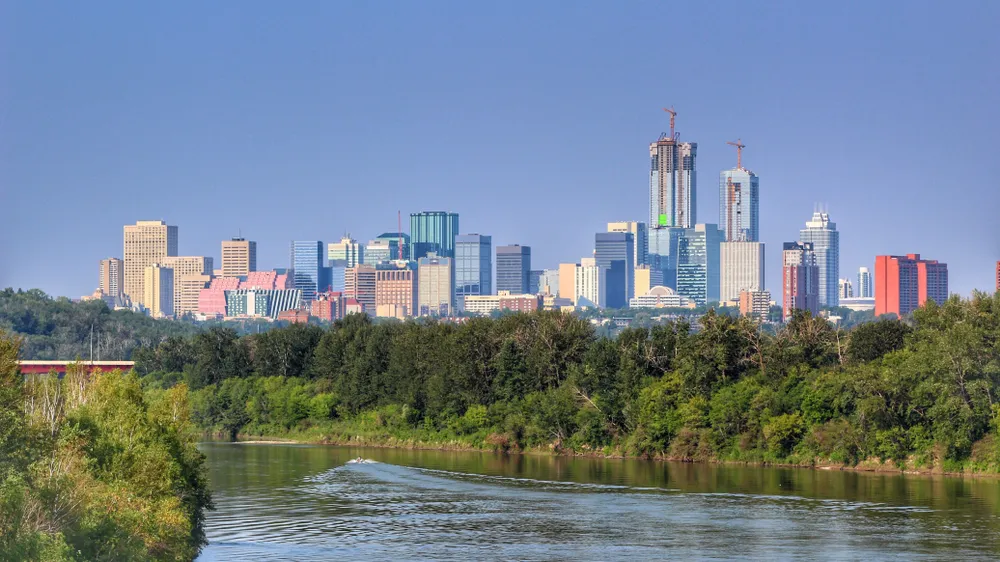 ---

Planetizen AICP* Exam Prep Class
90% of students who took our class passed the exam and became AICP* certified.