Northwestern University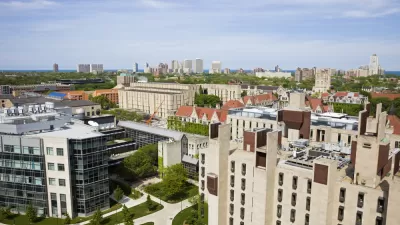 Chicago Universities Commit to Bolstering Growth
Eight Chicago universities have agreed to engage with the city and local communities as they invest in their neighborhoods. The hope is to increase opportunities for employment and economic growth.
Architect and Critic Propose Rescue Plan for Chicago Landmark
Preservationists have been outspoken in arguing for the protection of Prentice Women's Hospital. Rather than bemoan Northwestern University's intransigence in finding a way to reuse the hospital, two powerful figures have put forth a way to save it.