Netflix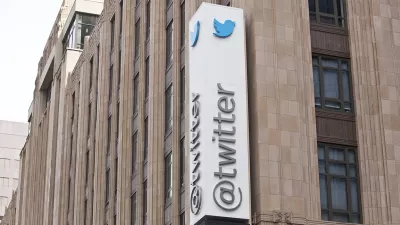 Big Tech Flirts With Community Development
Facing calls to invest in racial equity, companies like Netflix, Twitter, and others have recently pledged millions in new financing for affordable housing, small businesses, and other community development projects. Will they stick around?
Eleven Recent Films for Fans of Cities
Searching for ways to wring more value out of your underutilized Netflix subscription? Nate Berg has compiled a list of "11 of the best documentaries about cities streaming on Netflix."
The Geography of Netflix
By utilizing rental data Netflix makes freely available, the New York Times has published a Google Maps mashup illustrating the most popular rental titles in each zip code.